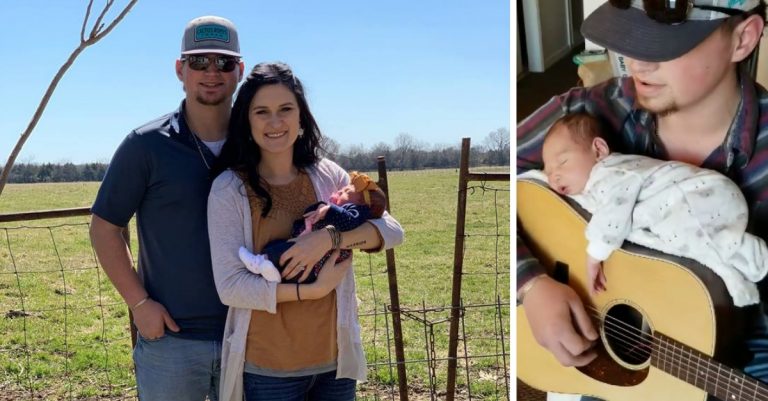 One father has the art of getting his newborn to nap down pat. His methods are a little unusual, but very adorable! A video recently went viral of Cody Comer playing the guitar with his 3-week-old daughter Carrigan napping on top of his guitar. Cody's wife Chandra had asked Cody to get their newborn daughter to take a nap while she had friends over in the next room.
When Chandra saw how Cody got their daughter to doze off, she thought it was so sweet! She took a video and the couple posted it online. Much to the couple's surprise, the video has been shared over 1.5 million times and received thousands of comments. Cody and Chandra must have been shocked to see how much people loved the video of Cody singing to his daughter.
Learn what song Cody is singing to little Carrigan
Cody and his family are from Missouri. Cody is actually an aspiring country star and we can see why! He sounds great and we hope that he can make a career out of performing. Perhaps this video will help him get noticed. In the video, he is singing Merle Haggard's 1987 hit song "Twinkle, Twinkle Lucky Star."
We love that old song! Merle Haggard is one of the best. It is nice to see a new generation listening to his music.
This moment must have melted Cody's wife Chandra's heart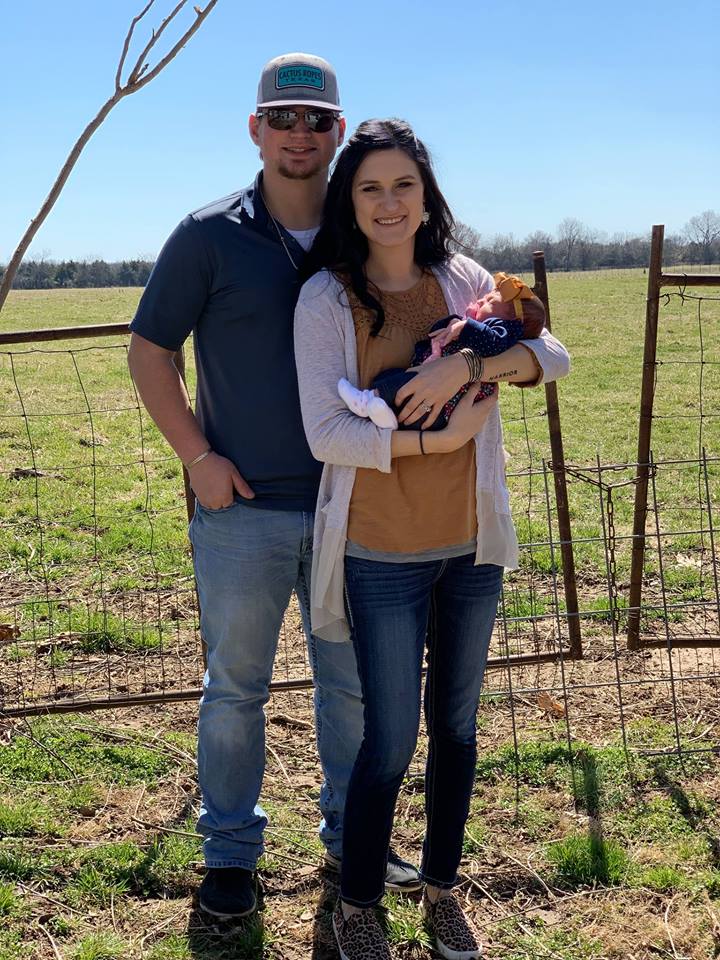 This was the first time that Cody used his guitar to get Carrigan to sleep. Unfortunately, Cody knows that little Carrigan won't be able to fit snuggly on top of his guitar for long. He better enjoy this sweet moment while it lasts! However, we bet that she will always love her dad's music.
Cody posted the video on his Facebook page he made for his music. Check out some of Cody's other videos here!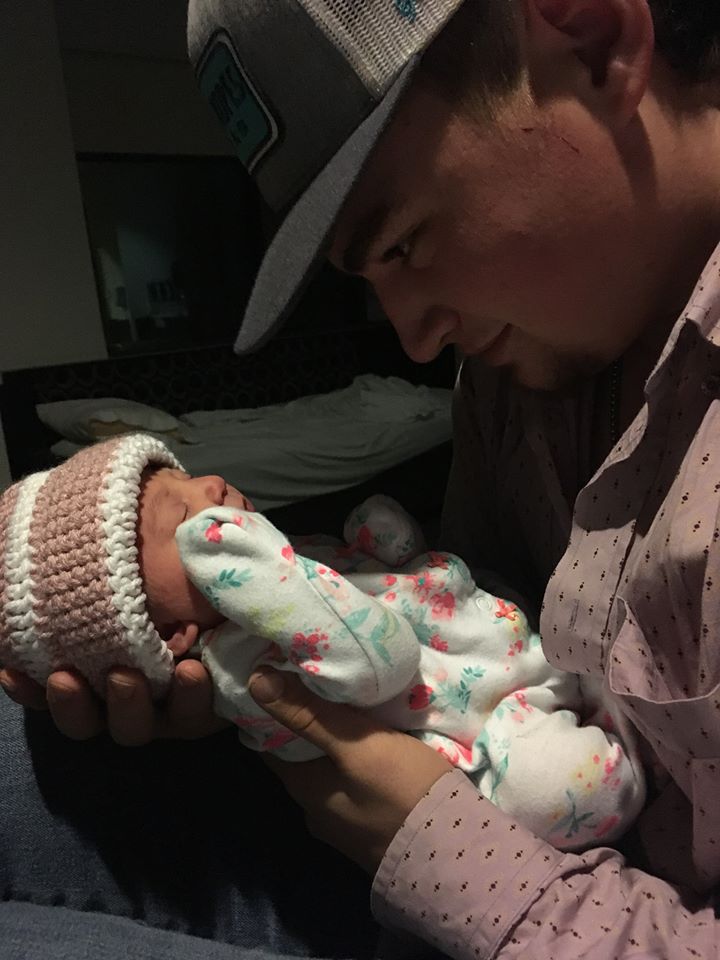 We wonder if Carrigan will grow up to be a musician just like her dad! She will surely be a big music fan either way. What do you think about this adorable video of a new father singing his newborn to sleep while she lays on top of his guitar?
If you enjoyed it, please SHARE with your friends and family who will love it too!