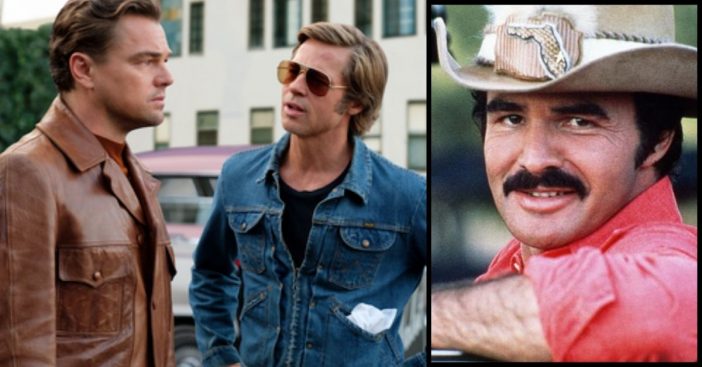 Quentin Tarantino's newest film Once Upon a Time in Hollywood has been making the rounds at movie theaters. It's definitely one of those movies that nostalgia-lovers will thrive on watching. It's even better knowing that the late Burt Reynolds actually had a bit to do with one of the best lines in the movie!
Reynolds was actually supposed to be in the film, twice! One of these scenes was supposed to be for a Smokey and the Bandit scene in the film, played by James Marsden. However, he died before getting the opportunity to film for the movie and they cut his scenes.
The one line in the film that Tarantino fell in love with
Tarantino did a recent interview with Sight & Sound magazine on one of the best lines that Reynolds came up with for the movie. This line occurs in the scene where Bruce Lee (Mike Moh) tells Cliff Booth (Brad Pitt) that he's "kind of pretty for a stunt guy."
"I did not come up with that. Burt Reynolds read the script, and he knows a lot of stunt guys. And Burt said, 'So Brad Pitt is playing the stunt guy?' And I said, 'Yeah.' And Burt says, 'You gotta have somebody say, 'You're kinda pretty for a stunt guy.' And the thing is, Brad doesn't like making his looks a thing in a movie, but he couldn't say no to that, because it was Burt Reynolds' line!"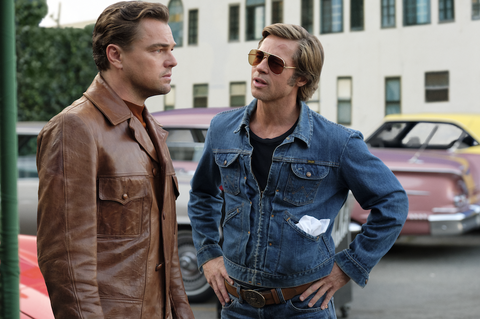 However, not everyone is happy with that particular scene
Tarantino also says that he loves the scene between the two, especially Bruce Lee's teasing toward Cliff Booth. He says it's  "really great. Because he doesn't really dig it. But the fact that Burt Reynolds came up with it — he can't say sh–!"
The director of the film might be happy with it, but the actual Bruce Lee's daughter isn't. Shannon Lee is not happy about her father's portrayal in the film. She says the film makes her dad look like "an arrogant a-hole who was full of hot air."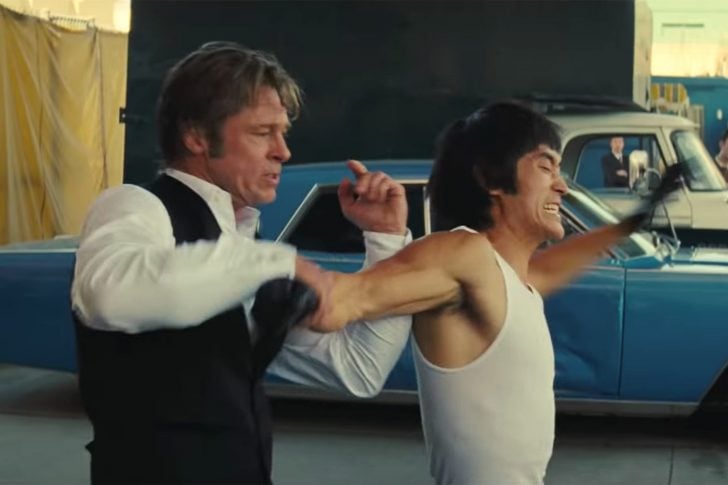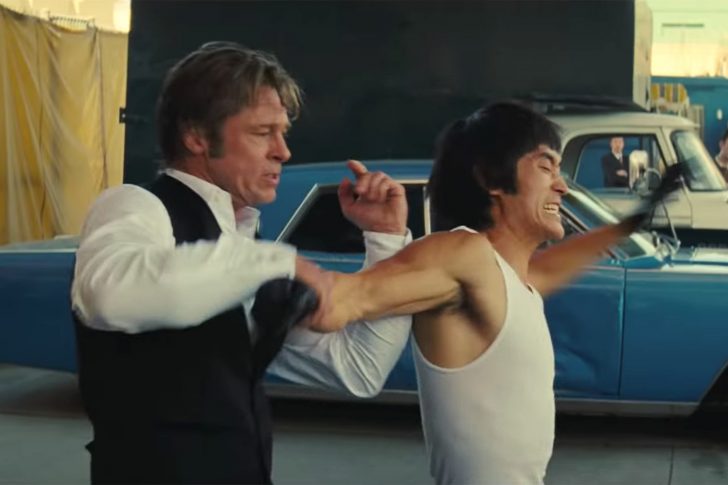 Shannon says it's really hard to watch this completely inaccurate portrayal of her father. For instance, she says as an Asian-American in the 1960s, Lee would have had to work twice as hard (if not more) to succeed as much as Booth and Dalton did.
"I can understand all the reasoning behind what is portrayed in the movie," Shannon says in regards to the film's choices. "I understand that the two characters are antiheroes and this is sort of like a rage fantasy of what would happen… and they're portraying a period of time that clearly had a lot of racism and exclusion."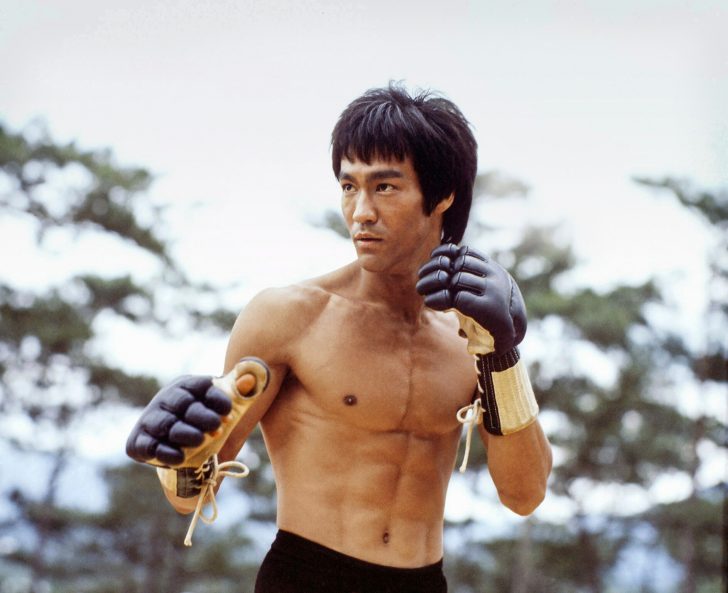 Whether some people believe certain portrayals were good or not, it's safe to say the film is doing well regardless. The film has a fresh 85% on Rotten Tomatoes, an 8.4/10 on IMDb, and a 4/5 on Common Sense Media. So far it has grossed $64.5 million at the box office. It's still in theaters, too, so don't forget to see it!