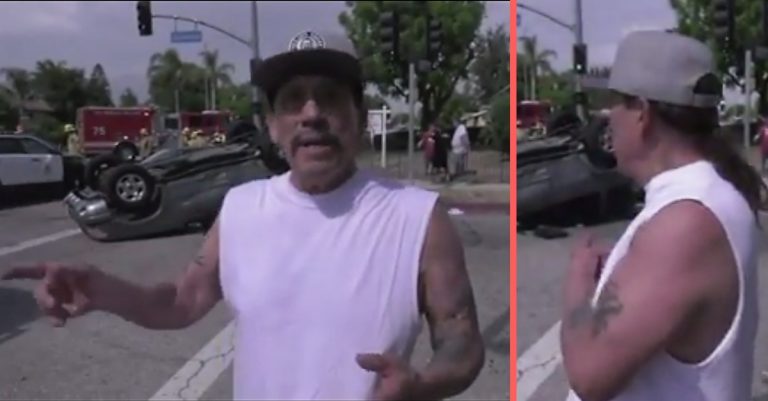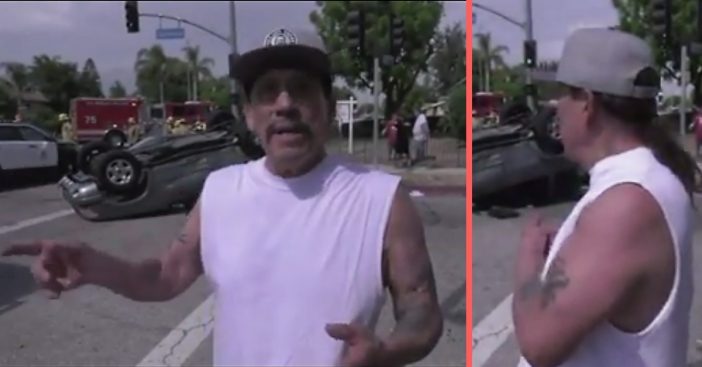 While Danny Trejo is known for NCIS: LA, Blue Bloods, and Brooklyn Nine-Nine, it seems he is a hero in real life. He recently saved a child after a car flipped over in Los Angeles. Not to mention, he is 75 years old! Danny recently witnessed a car accident where a car ran a red light and hit an SUV, which made the SUV flip over.
He jumped in to help and got the mother out, who was pinned behind the driver's door. She started screaming that her baby was still inside. Danny and another woman named Monica Jackson went back in to help get out the child, who was in a car seat. They also saved the child's grandmother.
Learn more about how Danny Trejo saved a family after a car accident
View this post on Instagram
When they got the child out safely, Danny and Monica quickly realized that he had special needs. He was freaking out and Danny, using quick thinking, made up a game to help him calm down.
According to Country Living, Danny said to the boy, "'We have to use our superpowers.' So he screamed, 'superpowers,' and we started yelling 'superpowers' back and forth to each other. I told him to flex with his muscles, and he said, 'muscles.' I just kept the 'superpowers' game going and he flexed until we got away from there. I kept facing him away from what was going on."
View this post on Instagram
Luckily, all three were okay! They went to the hospital, but had "no significant injuries." No word on why the other car ran a red light and caused the accident. Police are currently investigating it. Perhaps they could use a little help from NCIS: LA!
View this post on Instagram
Danny also said about the event, "Things are so complicated right now that people have to understand that God put us on this Earth to help each other. We are here to serve, we are here to welcome, we are here to love. That's what we're supposed to be doing. I'm just thankful to God because He let me do that today."
View this post on Instagram
What an incredible guy! He truly was at the right place and the right time. It is so heartwarming to see people helping each other out during these incidents. What do you think about Danny Trejo?
'NCIS: LA' is coming back this Fall!