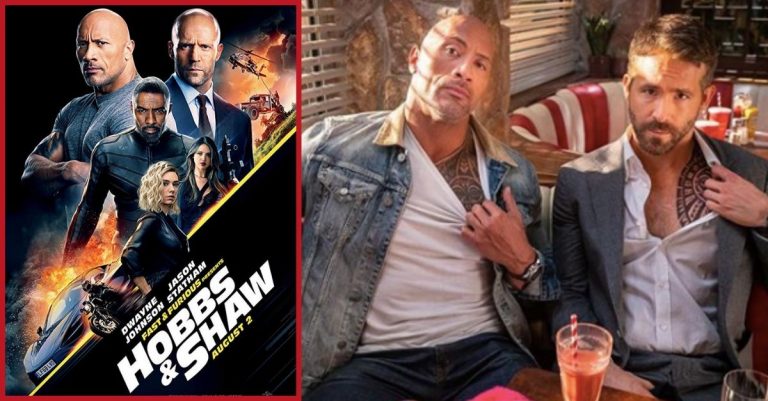 The Fast & Furious spinoff of Hobbs & Shaw has just been released, bringing Dwayne Johnson and Ryan Reynolds together. Audiences were surprised at Reynolds's brief cameo. Reynolds plays Locke, a CIA agent who used to work with Johnson's character, Hobbs. In the film, Locke shows Hobbs that he got a tattoo on his chest that matches one of Hobbs's own.
With this being said, true 'The Rock' fans know that his tattoo is very real. Reynolds' matching tattoo, however, is not! It would've been a bromance for the ages.
See their matching tattoos in action
https://www.instagram.com/p/B09yqbbhRf2/?utm_source=ig_embed
Reynolds takes to Instagram to show the exposed matching tattoos that he and Johnson would share (at least for the time being)! "I can only imagine how upset I was to discover this," he captions the photo on Instagram.
Johnson comments on the photo, "You pull your shirt back to reveal our ink and it looks cool & sexy. I pull my shirt back and it looks like an indicator that I eat women and children."
https://www.instagram.com/p/B06hLAjls17/
'Hobbs & Shaw' director talks about Reynolds's role
Johnson posts the same photo on his Instagram. "I've known this brilliant SOB for years and we jumped at the opportunity to mash up our tequila and gin chemistry to deliver some magic for the audience.  Thanks RR for helping make our lil' spin-off movie, the #1 movie in the world."
The movie's director David Leitch reveals that Reynolds's role actually changed when he came on board. "I reached out to Ryan: 'Dude, I have this exposition scene with the CIA agent. He's sending Hobbs and Shaw on the journey. It's a lot of boring exposition. How would you like to come in and play it?' And he's like, 'I would love to! It'd be so fun,' " he says.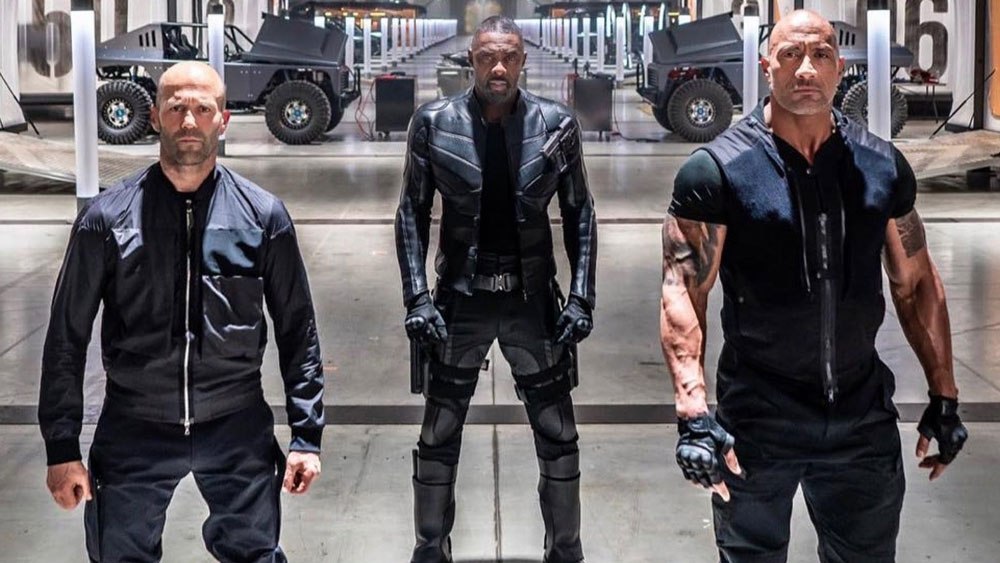 Leitch goes onto say that Reynolds "re-crafted his character."
He continues, "I sent him the pages. Doing what Ryan does best, he really re-crafted them into something special that had a ton of jokes and pop culture references and this weird dynamic of this character who's kind of quasi-obsessed with Hobbs — that's all from Ryan's mind. So without approaching Ryan, we never would have had this gold. He created a character that I was hoping would live in this world that's a little bit more fun-forward than the other Fast franchise."
In conclusion, the film Hobbs & Shaw expects to gross well over $100 million domestically.