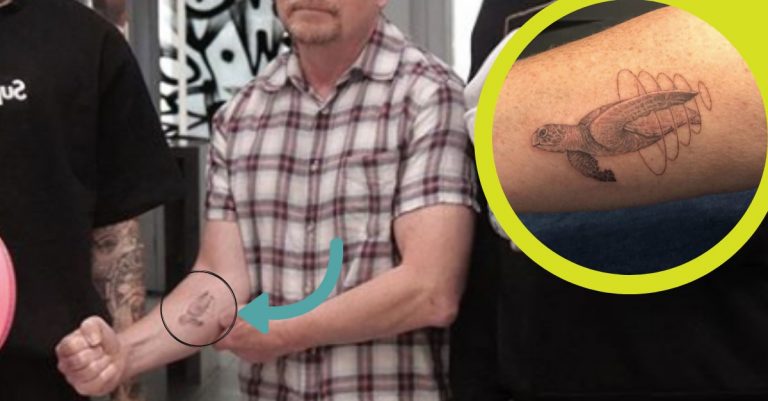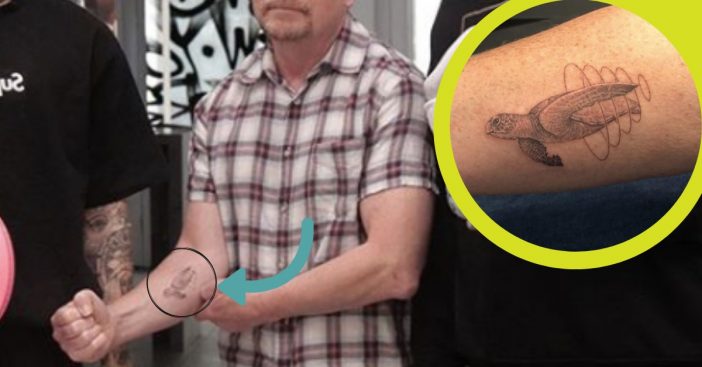 Michael J. Fox is now 59 years old, on June 9, 2020! It took 58 years of clean skin before he decided to get some ink! Michael has gotten his very first tattoo ever! He posted a photo of the tattoo on his official Instagram account with the caption, "First tattoo, sea turtle, long story." The design of the tattoo featured a black-and-white sea turtle that is missing part of its right fin. The tattoo shop he visited is apparently 'celebrity-approved', a shop called Bang Bang.
The sea turtle is also swimming through five rings in the design. To show his appreciation for his first tattoo, Fox gifted his tattoo artist and the owner of the shop, Keith "Bang Bang" McCurdy, a signed pair of Nike Mags sneakers and a hover-board. These items were particularly inspired by Fox's character in Back to the Future II and they look pretty awesome!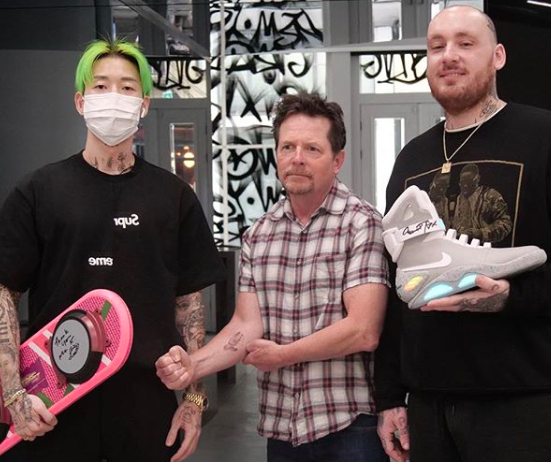 So, what does his tattoo actually mean?
Well, Fox actually didn't reveal the significance of his tattoo himself, but the owner of the shop, McCurdy, was able to reveal the details to Inked Magazine.
"He was telling me that there was a transformation for him with his career decisions when he was swimming in Saint John," McCurdy began, "He spotted this turtle with a chunk missing from its fin and a scar on his face. And that turtle let him swim with him for about a half an hour… He made a transcending decision right after that. So that turtle was pretty significant to him."