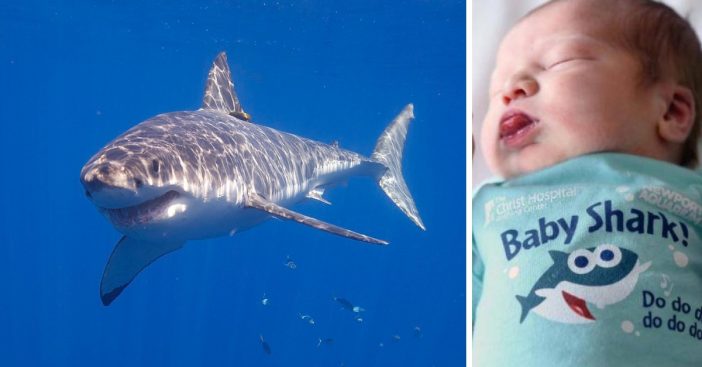 Babies born this week in a Cincinnati hospital will become the smallest Shark Week fans. During July 28th to August 3rd, 2019, The Christ Hospital Health Network is giving all babies born a "Baby Shark" onesie for free. The parents also get something free! The Newport Aquarium in Kentucky is giving away two free adult tickets to the parents. That would be a fun date night for new parents!
The shark-themed gifts are to celebrate Discovery Channel's Shark Week, which happens every summer. The network shows lots of shark-themed programs. The onesie is so cute! It says "Baby Shark! Do do do do do do," which comes from a line from the children's song by the same name. Have you ever heard that song?
The adorable 'Baby Shark' onesies
This isn't a new occurrence for the hospital. They generally give out onesies to babies born during holidays, and the hospital considers Shark Week to be a holiday. However, usually, they give out the onesies or a day or a weekend. This is the first time they've given them out for a whole week.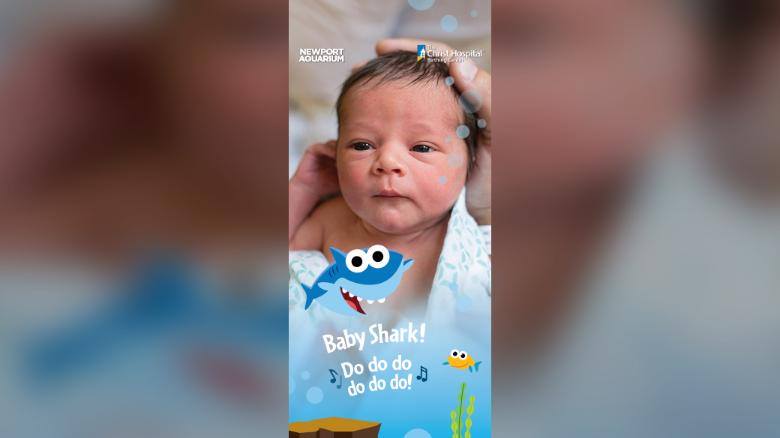 So, how many babies have been born this week so far? By July 30, they have given out around 75 onesies.
They expect to give out up to 175 more by the end of the week! For those in the waiting room, patiently awaiting the birth of a baby, the hospital is showing a fun video. They are sharing a short video that explains the differences between a human baby and a shark baby.
Shark Week has been going strong for 31 years now! There is something new and exciting this time. This year they are featuring their very first original movie on the channel. It is called Capsized: Blood in the Water and stars Josh Duhamel and Tyler Blackburn. It is based on a true story from 1982.
https://www.instagram.com/p/B0dcFBjAtc2/
Have you been watching Shark Week on the Discovery Channel? Do you love the idea of the hospital giving out "Baby Shark" onesies and free tickets to an aquarium? It seems like a great idea to celebrate holidays and new babies born in the hospital.
Do you love Shark Week, but love the original Jaws movie more?