One woman by the name of Sue has not had a haircut in 22 years. Her hair measures at 56 inches long and Sue says it takes 7.5 hours just to dry her hair after washing it! Sue's hair basically was just inches away from dragging on the floor, but she often wears it in a bun, according to her sister, who reaches out to the Oprah Winfrey Network for a makeover in 1999.
Sue's sister has been badgering Sue to get a haircut for decades now, especially since Sue can never wear her hair down because it gives her headaches. Sue apparently says that she would never cut her hair unless she was on Oprah's show. Well, that opportunity came knocking! And soon enough it was time to chop, chop, chop.
Woman gets first haircut in 22 years… the surprising photos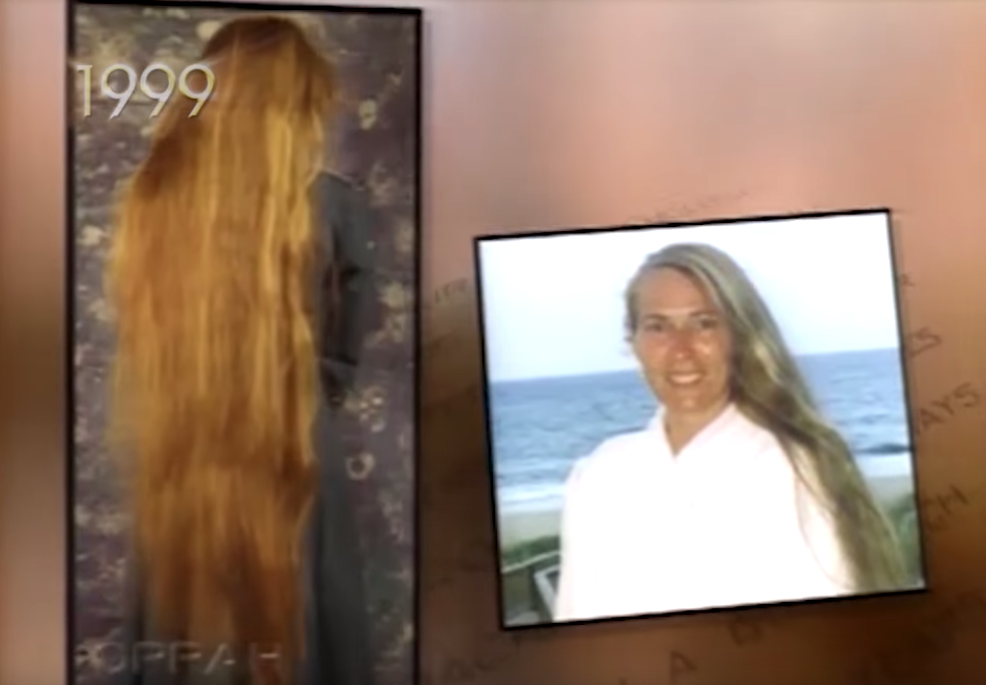 Here is a photo documenting just how long her hair was. It was reaching her ankles as Sue stands at only 5'4″.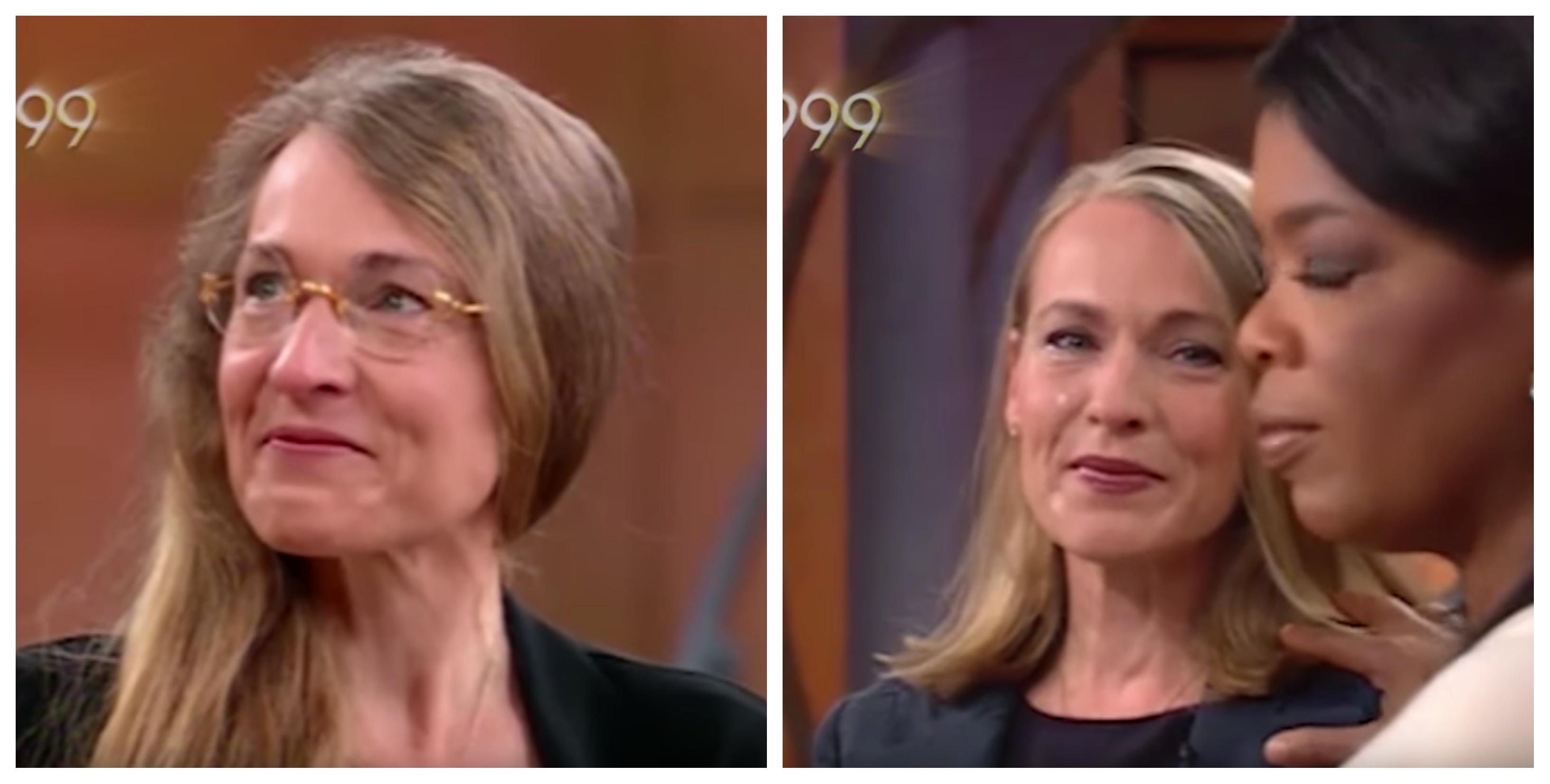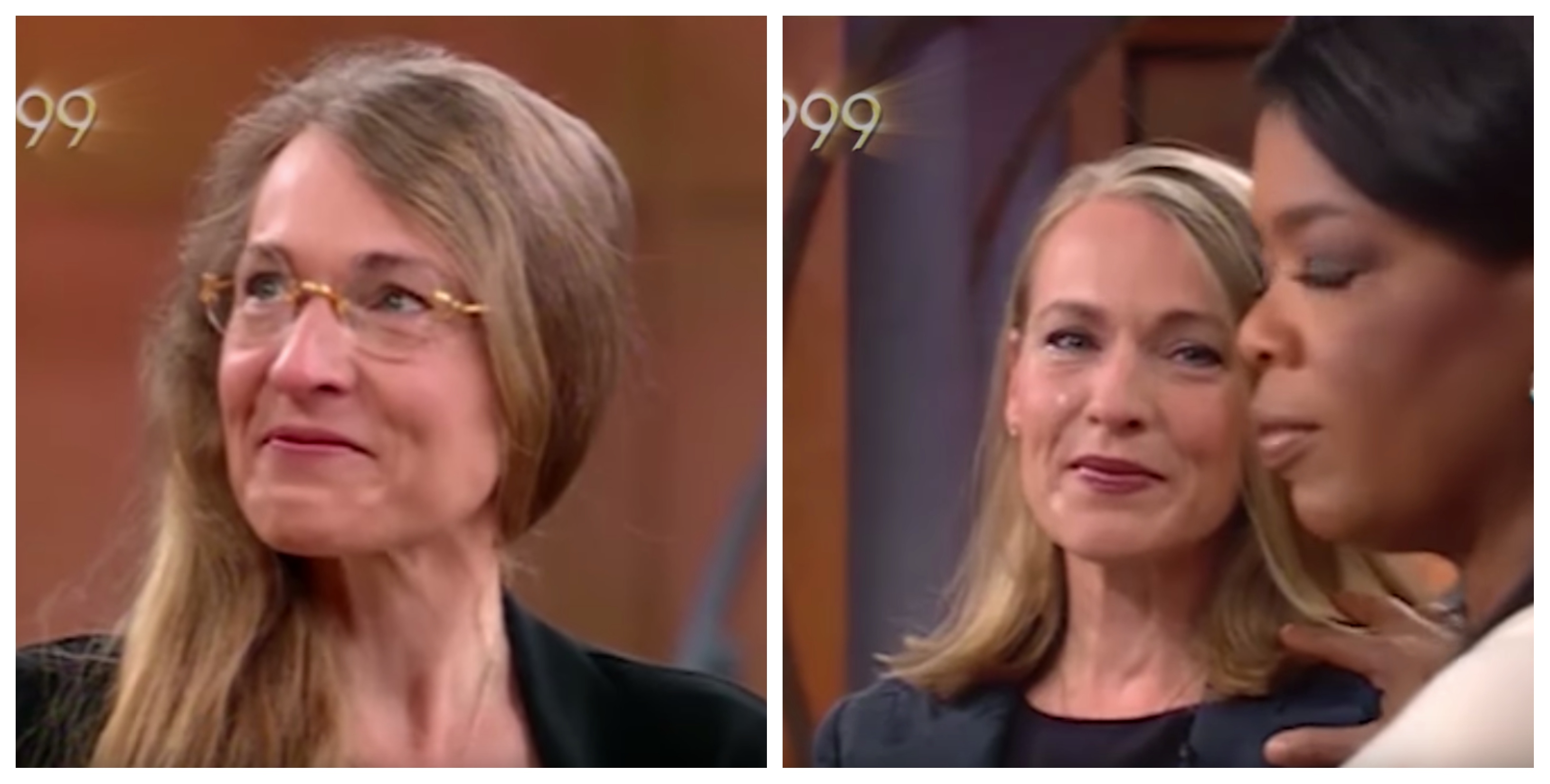 Take a look at this truly stunning makeover! She looks so much younger with the new 'do and a little makeup. Her whole family was there to see it, and her sister was so overwhelmed that she starts crying. Then, Sue starts crying herself, as pictured in the 'after' photo above!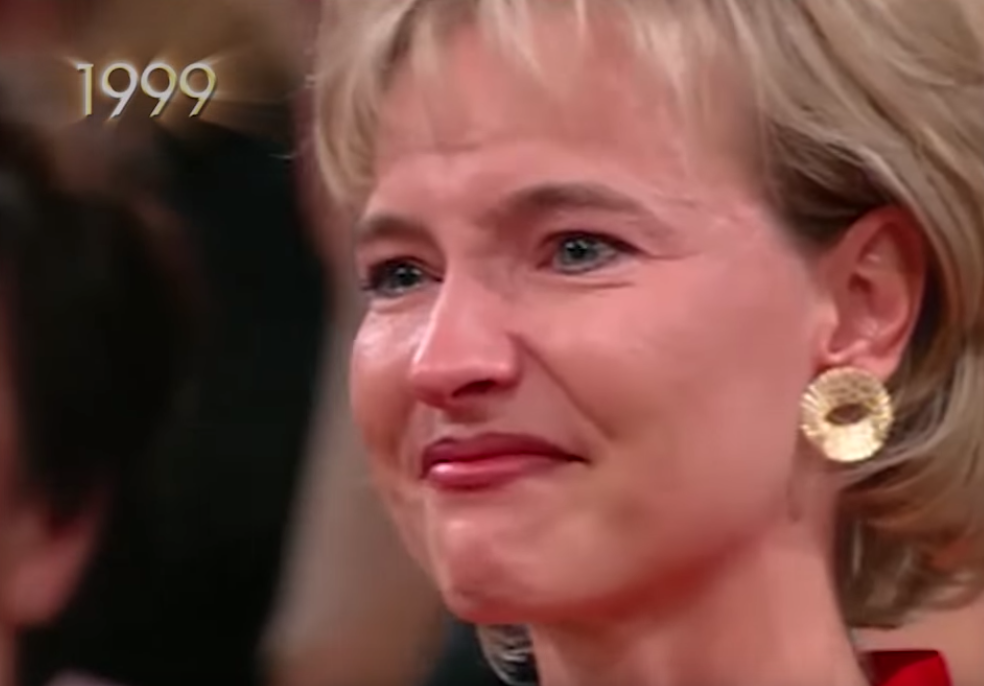 When Oprah asks Sue what she thinks of the makeover, she says, "I'm not sure." Of course, it must be a difficult transition to go from having super long hair for 22 years to a drastic makeover. However, her whole family loves it and the audience is sure to give a round of applause for reassurance as well.
Despite not being sure about the look, she says the hairstylists were "wonderful." Sue says she would also donate the hair to Locks of Love. Locks of Love is a nonprofit that makes wigs out of donated hair for children with cancer or other illnesses that cause hair loss. We're sure that Sue was happy about donating her locks to such a great cause!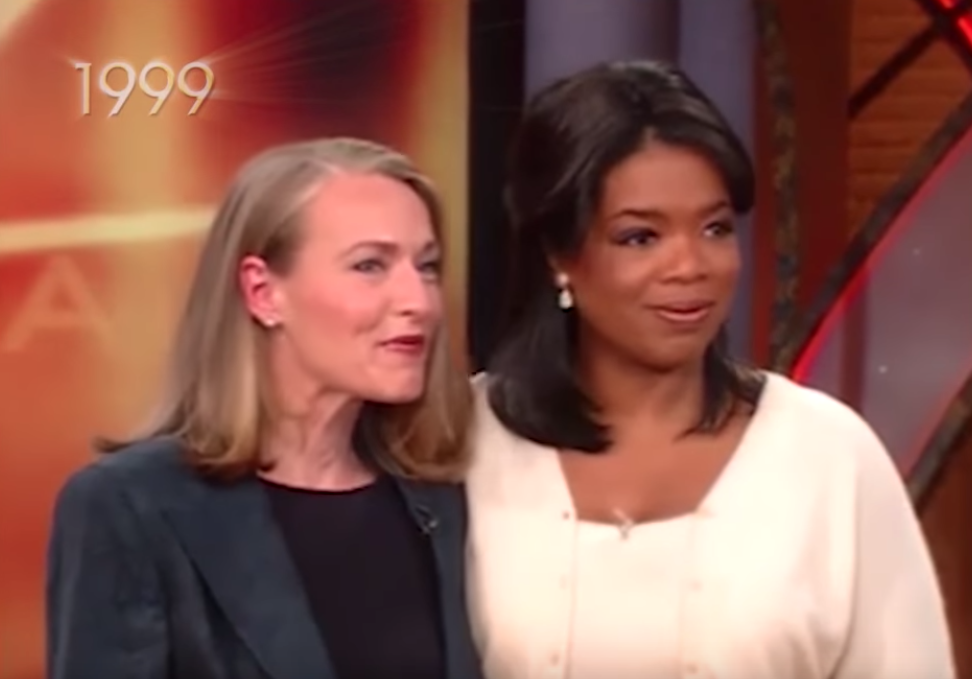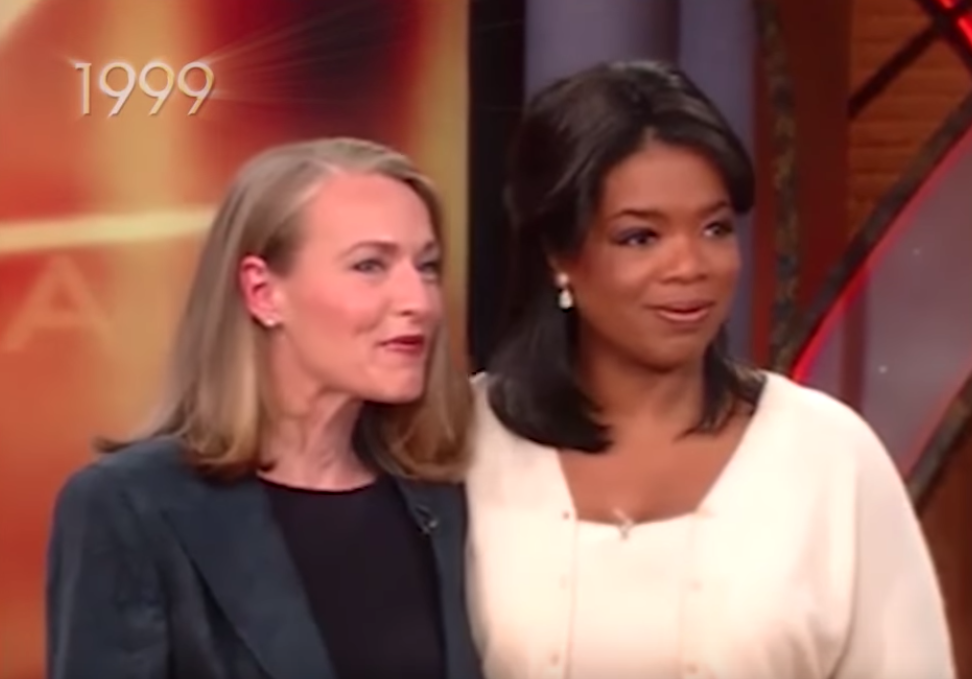 If you're interested in watching the full makeover session, take a look at the video below! Dramatic makeovers are the best ones to watch.
Do you love watching dramatic makeover videos?