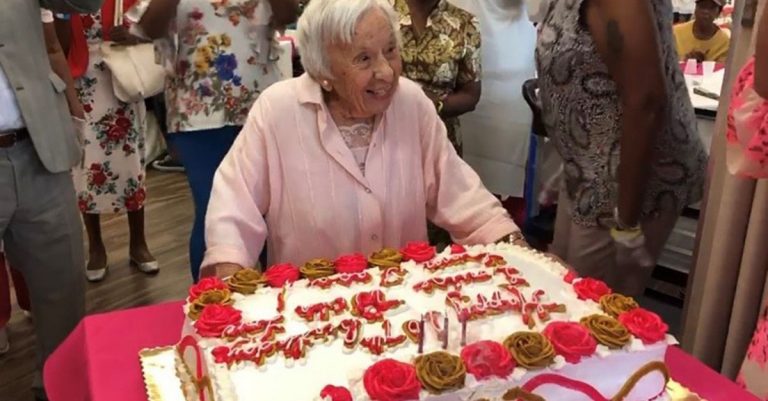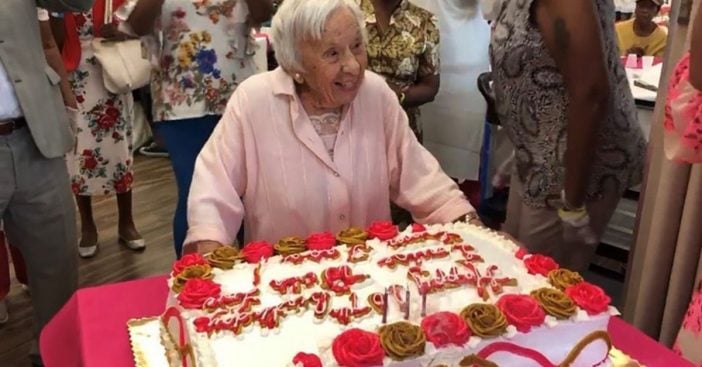 Louise Signore just turned 107 years old. The Bartow Community Center threw her a party in celebration of the big milestone. According to Louise's friends, she doesn't use a cane or a wheelchair and does all of her shopping herself.
Louise also says that her secret to living to 107 years old would be that she never got married. But on a real note, her family allegedly has a lot of longevity and her sister is actually 102 years old today!
Louise Signore celebrates her 107th birthday with a huge cake!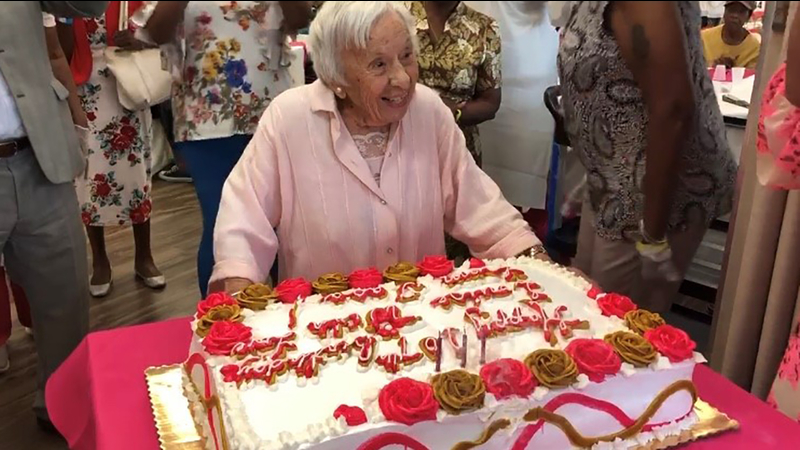 Louise was born in the year 1912, where so much took place in that year. President William Howard Taft was in office at the time. New Mexico and Arizona join the union. The Titanic hits an iceberg and sinks. A lot of crazy stuff from our American history! Now, in the year 2019, one hundred people pack into a senior center to celebrate this woman's 107th birthday.
Aisha Parillon, JASA's senior director of senior services speaks on behalf of Louise. "I think that her connection with her neighbors in the community and also her friends here at the senior center help to keep her going."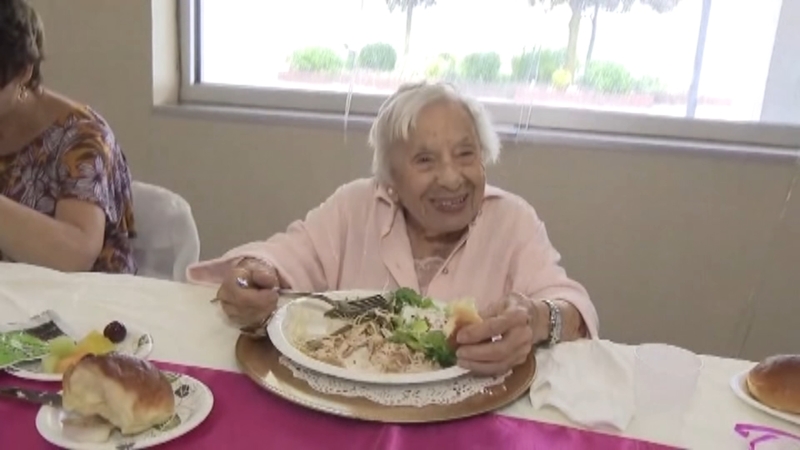 Louise Signore says that there are other ways to live a long life, too
"I think the secret of 107: I never got married. I think that's the secret. My sister says 'I wish I never got married,'" Louise says.
Louise also gives insight into what a normal day for her looks like. "If they have exercise, I do the exercise. If they have dancing, I dance. I still do a little dancing. After my lunch, I will play bingo, so I had a full day."
God bless this amazing woman who is 107 years old today! Big party with her friends and family in the Bronx. Lots of keys to living so long — including eating Italian food, dancing, and she emphasized never getting married 😂💕 pic.twitter.com/YJUD9iD5s2

— Jessica Layton (@JLaytonTV) July 31, 2019
Louise is also not on many types of medicine despite her age. She only takes one high blood pressure pill a day. Of course, being 107 years old comes with challenges. Louise is legally blind and recently overcame pneumonia. She also survived an assault and robbery at 103 years old in her apartment building.
Everyone agrees that Louise's longevity and will for life are inspiring.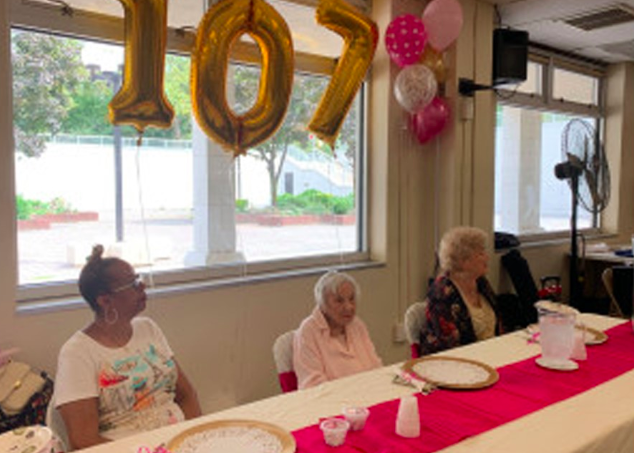 Louise also emphasizes eating "very good food" in order to live a long life. "Italian food. Italian food is very good for you," Louise says. "I was brought up with very good food. No soda, no cake."
However, you can bet there was a big cake for Louise for her 107th birthday! God bless her! Take a look at the news coverage of this story below, including interviews with Louise herself.
What a remarkable woman.