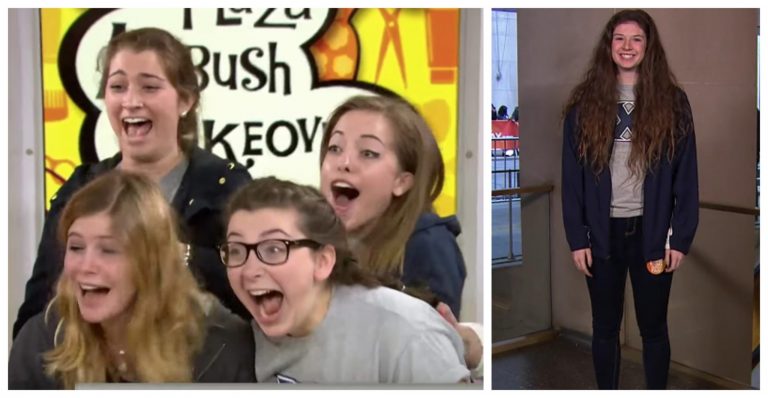 The Today show's Ambush Makeover segment completely changed the life of 19-year-old Libby. She hadn't cut her hair since she was 14 years old and was picked out of the people in the plaza to get an extreme makeover! She was accompanied by her friends who were there with her on spring break, and the makeover received one of the biggest reactions ever.
Libby's typical outfit was very sporty (since she and her friends were actually there for a sports tournament), she doesn't wear much makeup, and her hair is very long and wavy/curly. "Mom, don't freak out," Libby said to the screen prior to the reveal.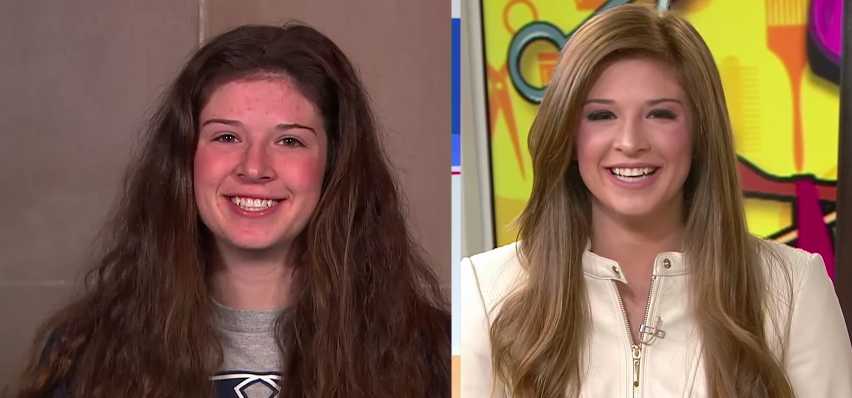 The change not only included cutting her hair and adding some makeup, but they also dyed and shaped her hair a bit. They also threw on an absolutely beautiful outfit of a cream-colored jacket and long, black pencil-skirt, complete with nude high heels with a black strap. Libby looked absolutely stunning and her friend's faces said it all!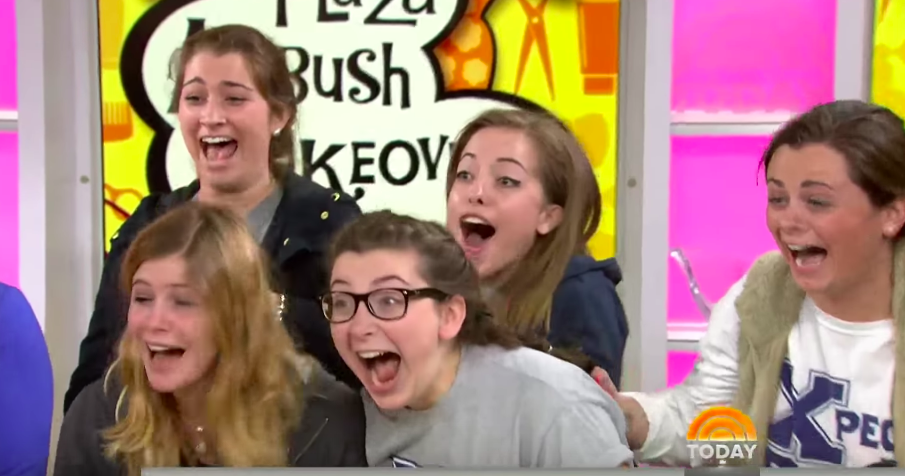 Prior to the reveal, she hadn't seen herself and was instructed to look in the mirror on set. She couldn't believe it herself, but she also couldn't stop smiling (cue the self-confidence)! "Oh my gosh, that's insane," Libby said between bouts of laughter and smiles. Some of the girls were even holding onto tissues because they were actually tearing up. So supportive!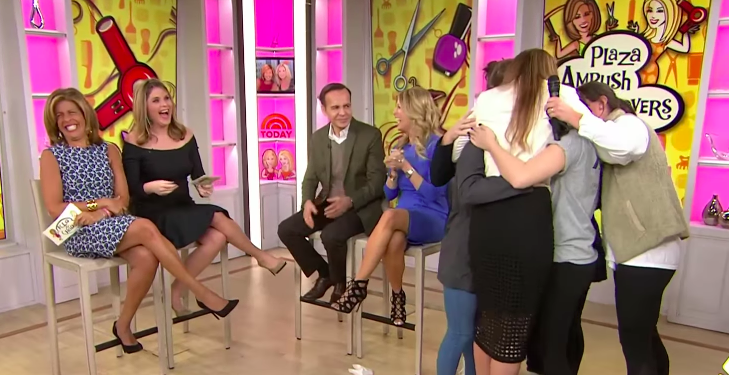 The hosts of today couldn't help but smile and feel accomplished for a job well done when the college-aged girls all came together for a hug.
A similar story took place after this one, starring mother Natalie who hasn't cut her hair in a while either and also does not wear makeup. When asked why she wants to get 'ambushed' she said she just 'wants to be a cool mom'. She looked simply stunning! Even the kids and dad agree.
Natalie's outfit consisted of an all-black exterior of a beautiful top and dress pants with black flats, sporting a gold-colored necklace for an accessory. They also clearly chopped off her long locks, dyed it lighter, and added some nice makeup.
Be sure to check out the full clip below and SHARE this article if you loved these stories!