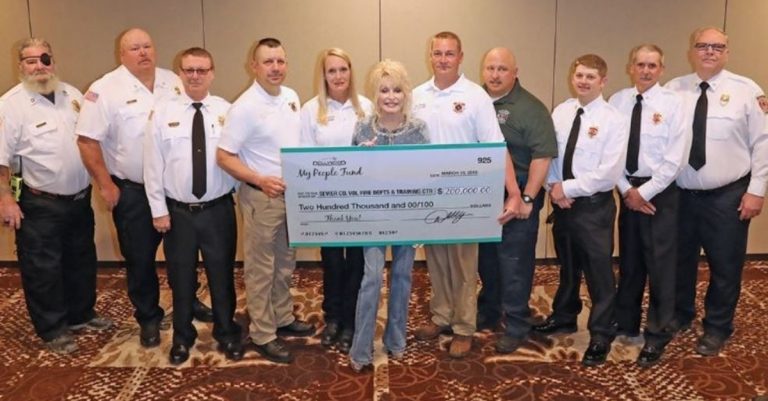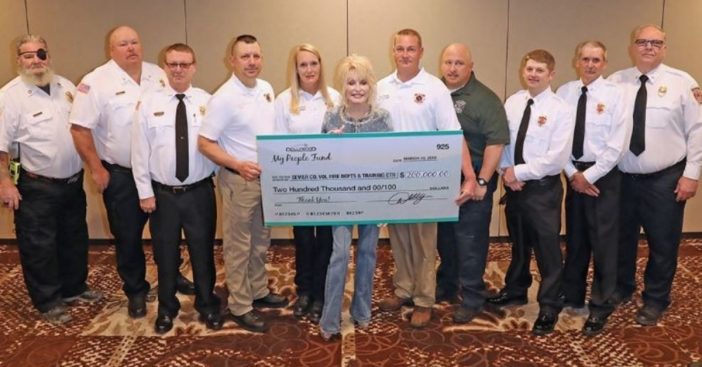 It has been reported that country music icon Dolly Parton has donated $200,000 to the volunteer firefighters from Sevier County, TN who assisted residents during the 2016 wildfires. The deadly fires caused major destruction and damage in the county that once was home to the country star.
Through Parton's Dollywood Foundation, specifically called the 'My People Fund', Parton gave $20,000 to eight volunteer fire departments in Sevier County and an additional $40,000 to their area training center. "It is only fitting that the last of the My People Fund will go to those who were the first to respond to the fires," Parton said in a statement.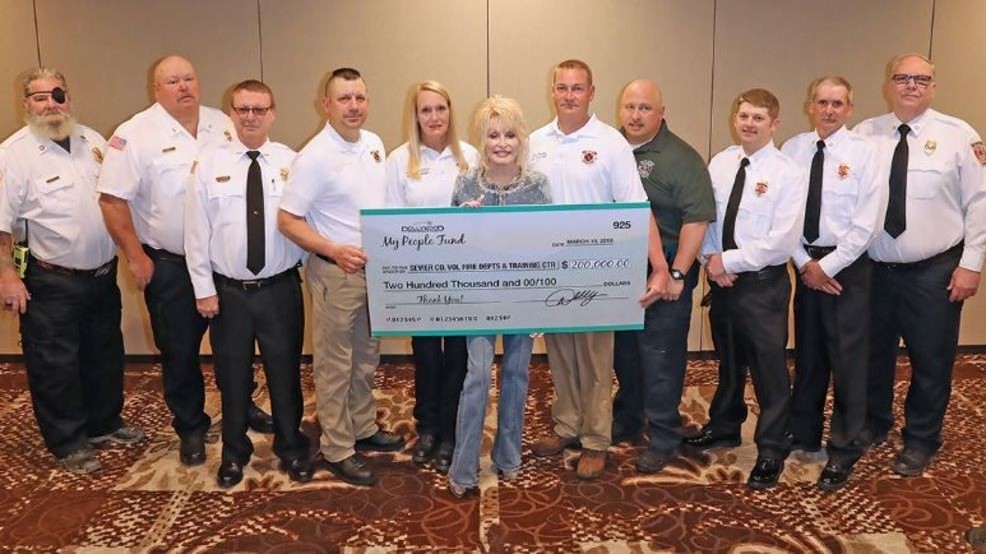 Parton had originally announced the creation of the My People Fund less than 48 hours after the flames struck Servier County on November 28th, 2016. This deadly firestorm came after several months of severe drought, killed 14 people, and destroyed more than 2,500 homes. It's no wonder why Parton felt compelled to create this fund!
Around 885 families received assistance in rebuilding their homes and lives through the My People Fund via $1,000 checks, one per month over a 6-month period.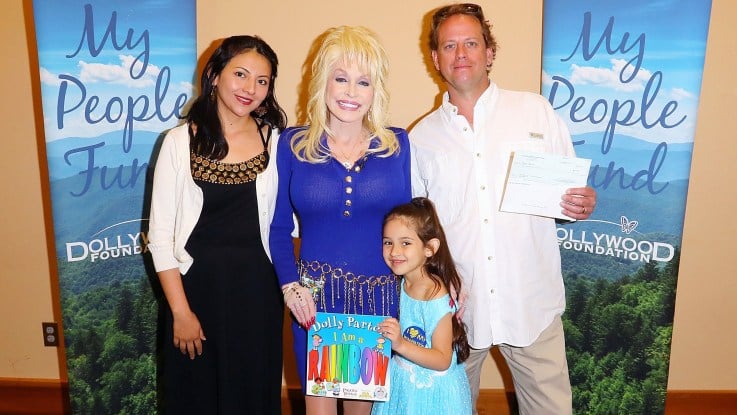 Parton had actually hosted a telethon upon the creation of the My People Fund, which garnered over $9 million. This meant that the last check for those assisted families affected by the wildfires increased to $5,000, meaning the end-total for each family was $10,000. Wow!
Tim Baker, chief of the Waldens Creek Volunteer Fire Department and president of the Sevier County Fire Chiefs Association, has confirmed that he will be using the money to purchase new gear and replace the roof of the station.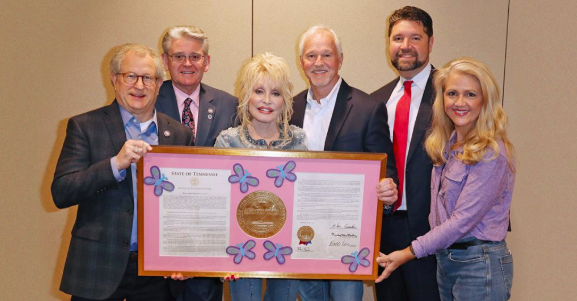 Baker also confirmed that the money that went toward the training center will go toward helping rebuild a classroom in the facility on Center View Road! The training center is used by all of the fire departments in the county in addition to law enforcement.
As a 'thank you' for Parton's efforts and contributions to her home county, the Tennessee Board of Representatives awarded the singer with a resolution to recognize and honor her as one of Tennesee's most beloved and accomplished daughters, according to Parton's official website. So well-deserved!
Did you love reading this heartwarming story about Dolly Parton's incredible contributions to her home county in Tennessee? Be sure to SHARE this article with your friends and family if you did! She is so deserving of this recognition and more.
Check out this interview below of Dolly Parton talking about the telethon which was used to raise money for the affected families of the 2016 wildfires: