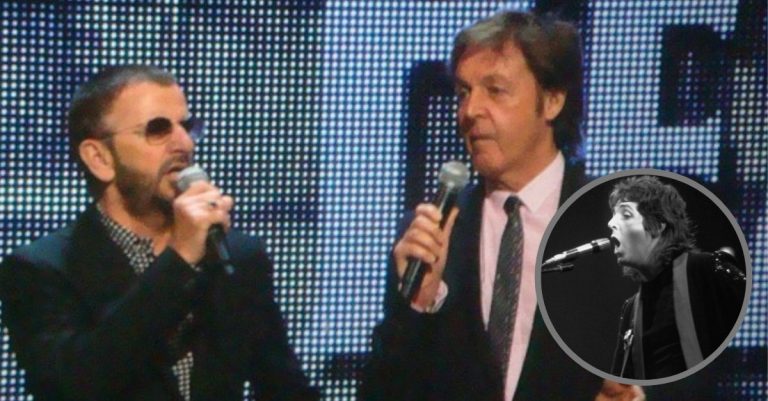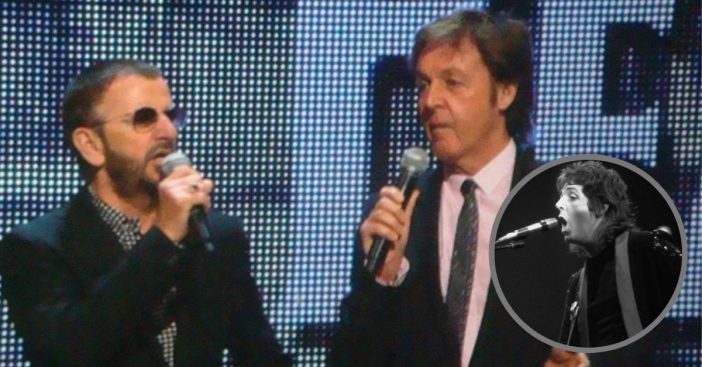 In an incredible moment of nostalgia and a tribute to a legendary band, Paul McCartney's concert on Saturday night at the Los Angeles Dodger's Stadium exploded with excitement and emotion throughout the massive crowd. It really did feel like "Yesterday" as his guest star for the evening stepped out on to the stage: Ringo Starr.
There has rarely been a moment like this since the band disbanded in 1970. The disband was followed by countless pleas by fans and committees and large monetary efforts to get The Beatles to reunite. They briefly reunited during the re-release of "All Those Years Ago" after John Lennon was shot and killed in 1981.
This wasn't the only surprise event that happened that night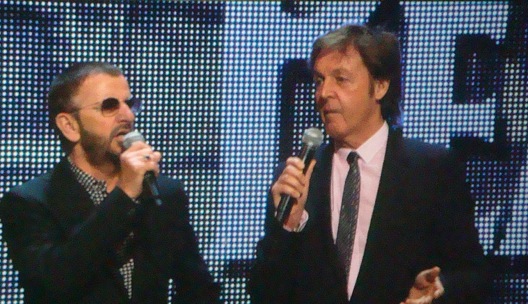 The last time the group collaborated was in the early 2000s. The desire to see the band members back together has never dissipated, and on Saturday night McCartney fulfilled this desire, with the only two remaining members of The Beatles.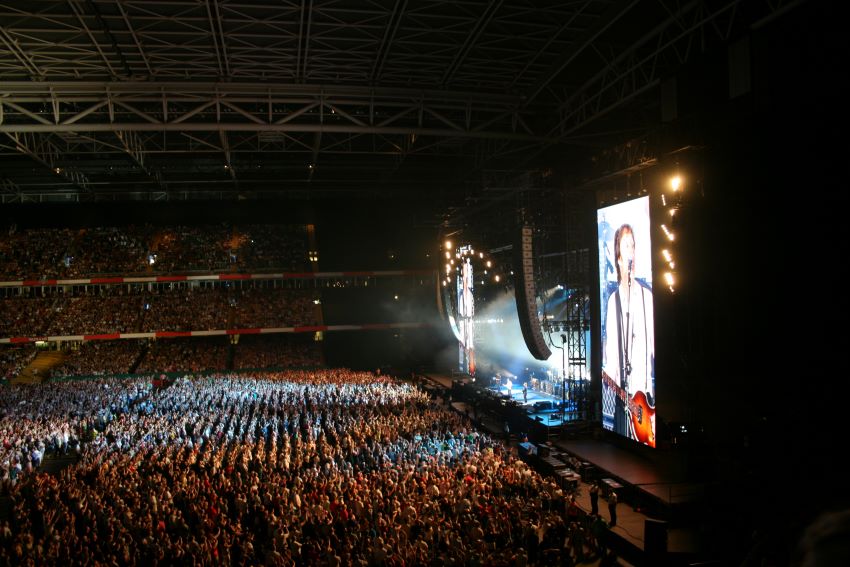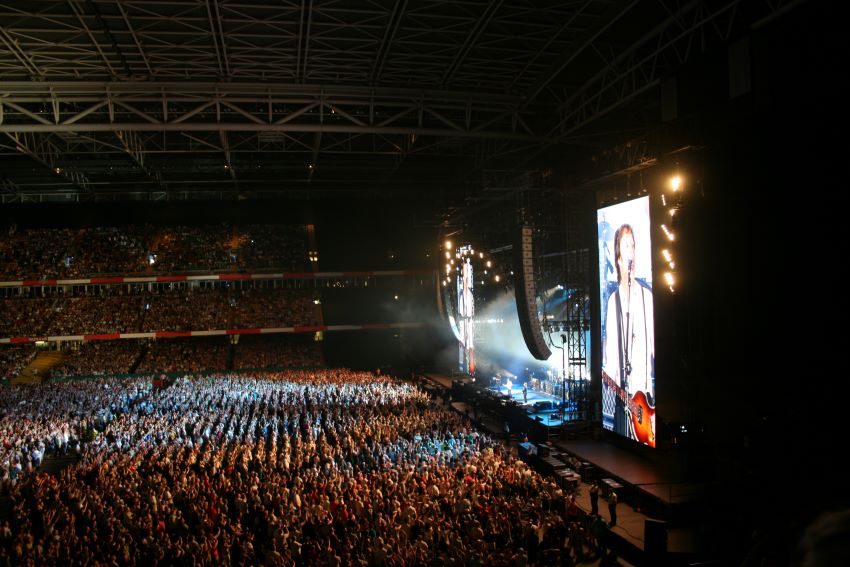 During Saturday night's performance, Starr took over the drumming for two songs, "Sgt Pepper's Lonely Hearts Club Band," and "Helter Skelter." During "Sgt Pepper's Lonely Hearts Club Band," McCartney turned around and said "thank you!" to Starr as he hit the drums in the way only Ringo Starr can. It seemed to be a thank you Starr for helping to create their legacy—with a little help from their friends.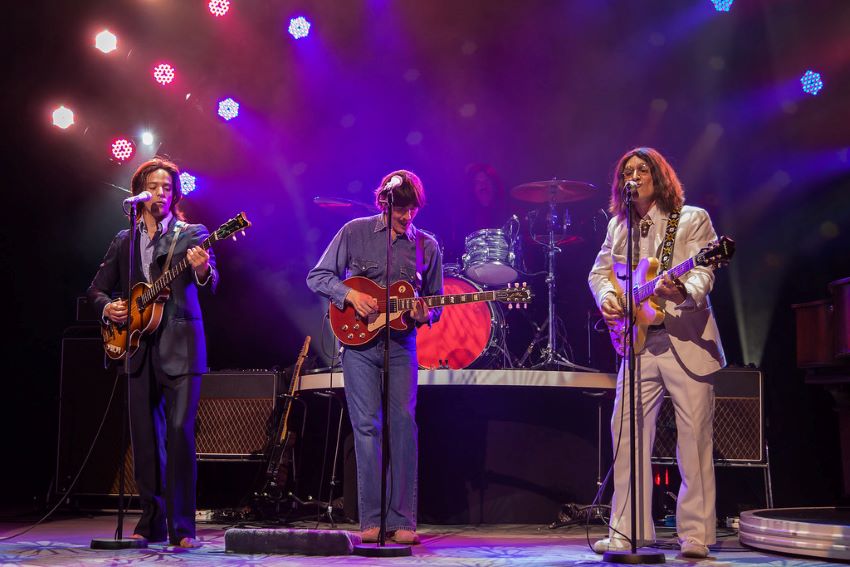 Starr recently celebrated his 11th Annual "Peace and Love" celebration. According to Ringo's website, with this celebration, he uses his birthday "to create a wave of Peace & Love across the planet, starting in New Zealand and ending in Hawaii." This took place on July 7th, at Capitol Records Tower in LA.
https://www.instagram.com/p/Bz6BnZmpUA9/
This was not the first concert The Beatles—or members of The Beatles—have performed at the Los Angeles Dodger's Stadium. The first time was August 28th, 1966, during the Summer 1966 US Tour, where they performed a 27-minute concert. McCartney's second time entertaining solo at the Dodger's Stadium was in 2014 when he performed a nearly three-hour concert.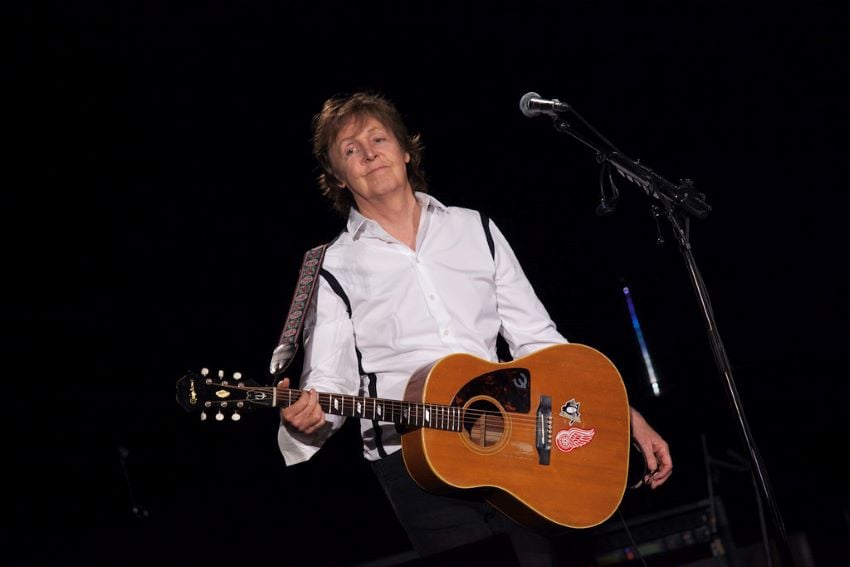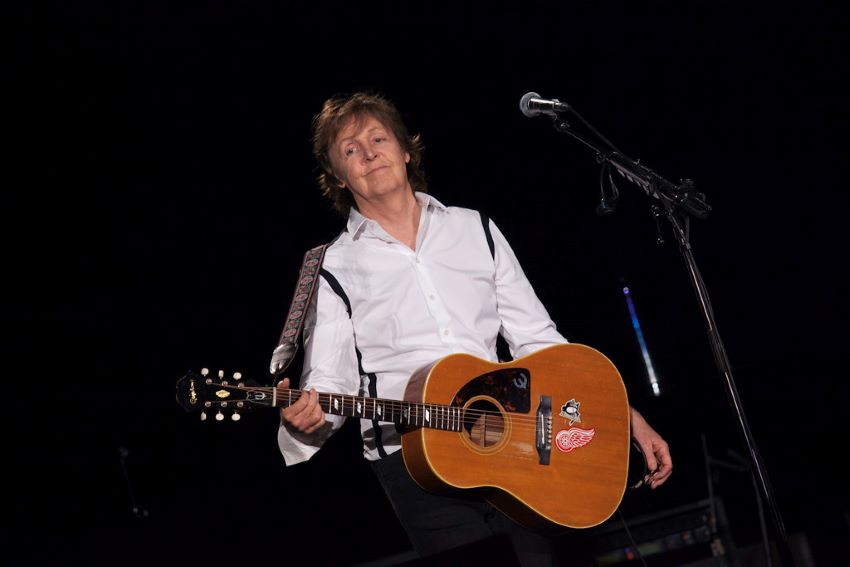 That wasn't McCartney's only guest appearance that night, however. He also introduced The Eagle's guitarist, Joe Walsh. Together they performed the song "The End."
After their performance together, Starr tossed his drumsticks into the crowd and pretended to toss McCartney's guitar out as well. As Starr left the stage, McCartney attributed Starr's classic, "Peace and Love," catchphrase. Like their classic 1967 song, it was a Hello followed soon by Goodbye.
Curious about what the children of The Beatles members are up to now?