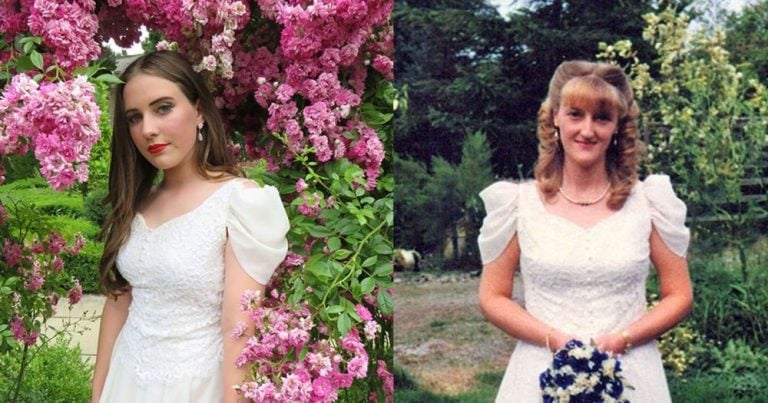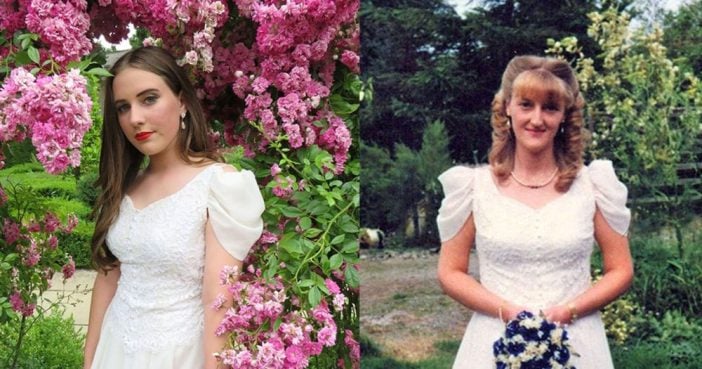 Grace Jeyes decided to wear something very different to her prom. Grace is from Melton Mowbray, Leicester, England. Instead of buying a trendy new prom dress, she wanted to wear her mother's wedding gown. She truly stunned in the white wedding dress from 1998.
Grace paired the white dress with red accents including lipstick, nails, a clutch, and heels. Her reasoning for raiding her mother's closet? She didn't see the point in buying a new dress that she would likely only wear once. The frugal fashionista found her mother's wedding gown and it fit perfectly. She knew instantly that she had to wear it to her prom.
The wedding dress looks gorgeous on Grace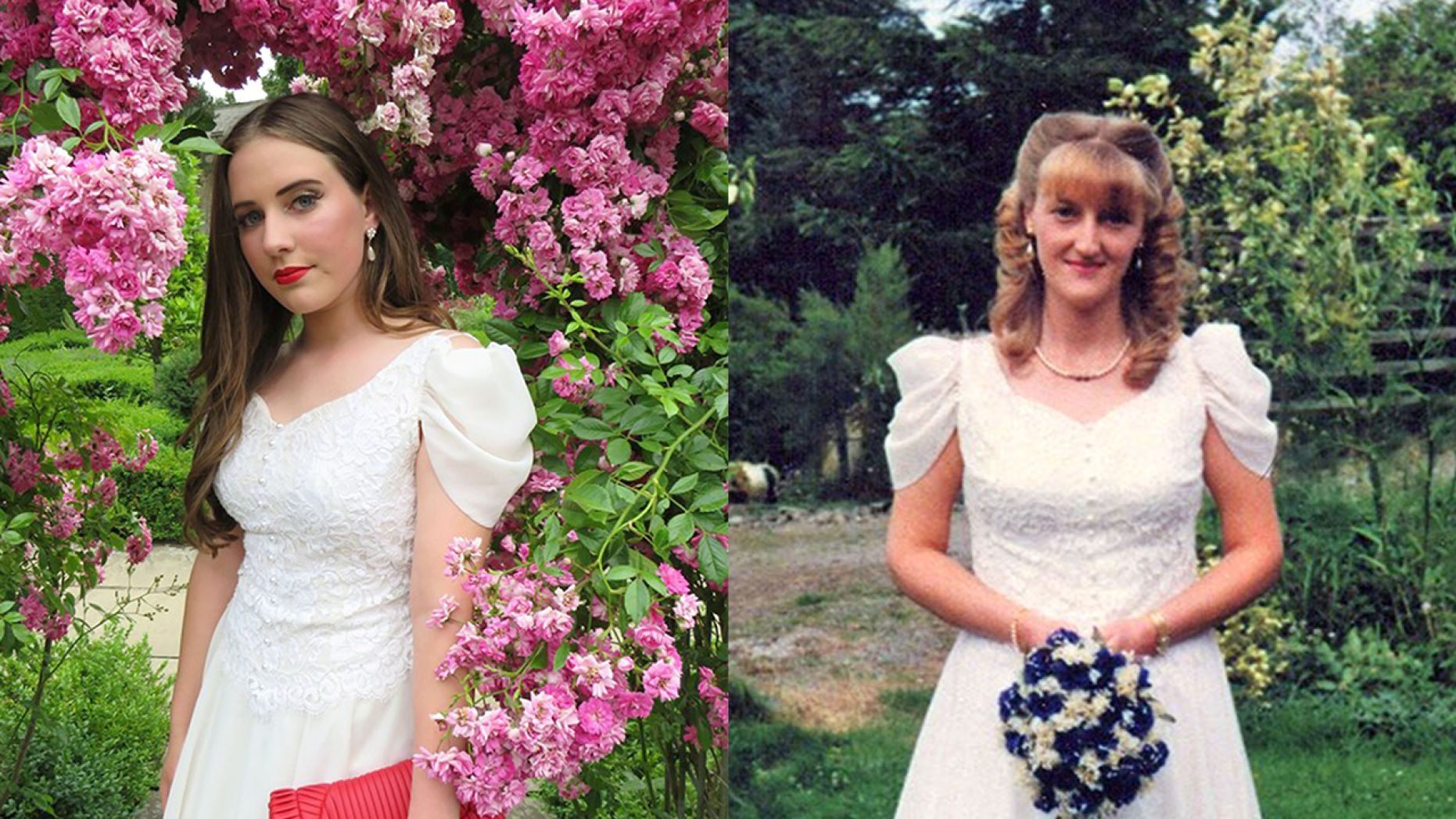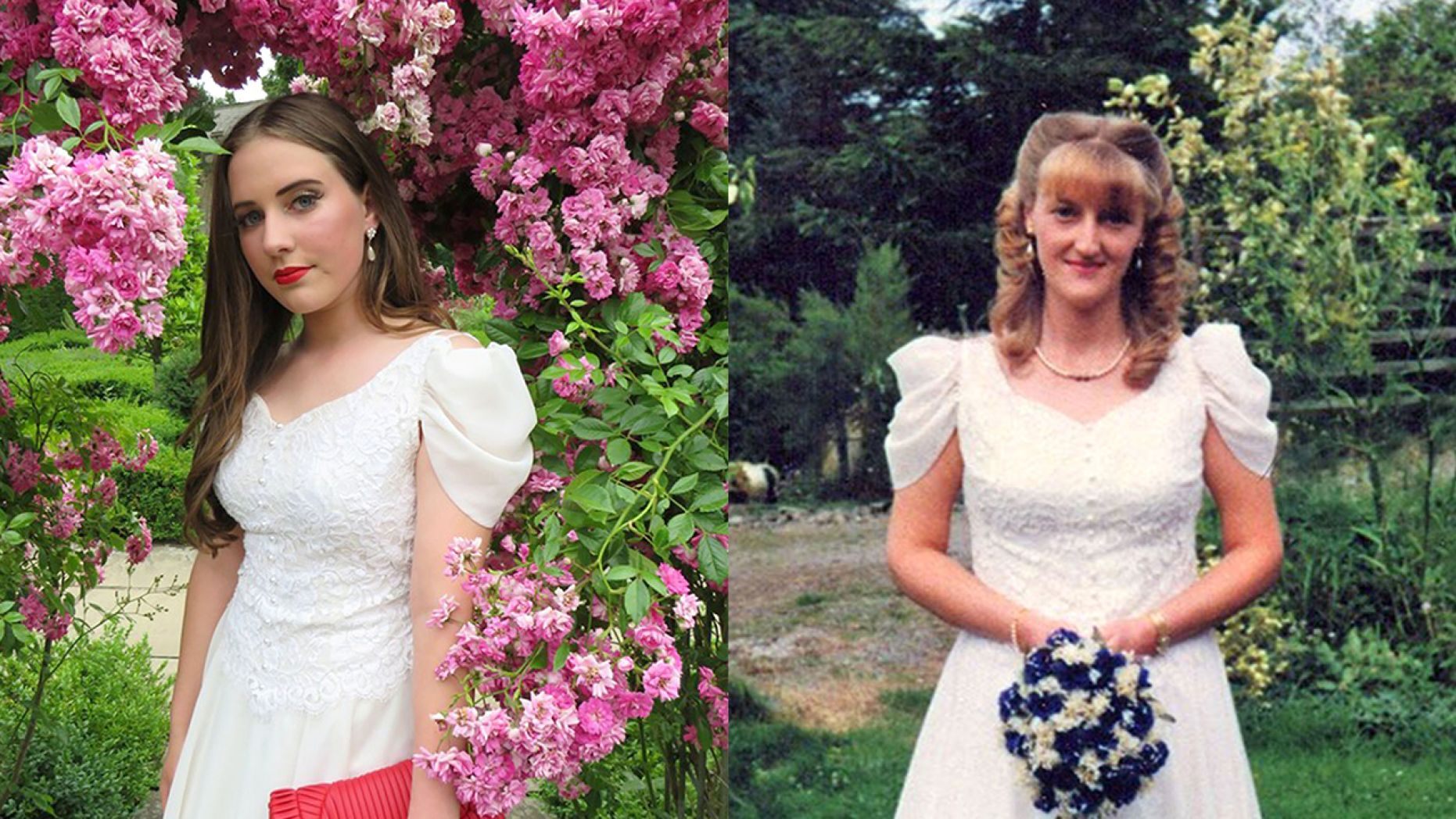 She didn't actually tell her mom right away. Grace said she wanted it to be a surprise. She told her mother, Dawn, the night before prom that she planned on wearing her old wedding gown. Dawn had assumed that Grace would just wear a dress she already owned since she said she already had a dress and didn't want to go shopping for a new one.
Dawn told Daily Mail that she was "shocked and extremely flattered" when Grace came down in her wedding dress.
She added, "I am biased but I thought she looked the best. She looked unique and her dad David had the biggest smile on his face and was amazed by how good she looked."
Grace admits that her dress stood out at the dance. Her friends and even teachers were all complimenting her and loved that it was so different. Everyone was shocked that it was actually a wedding dress from the '90s.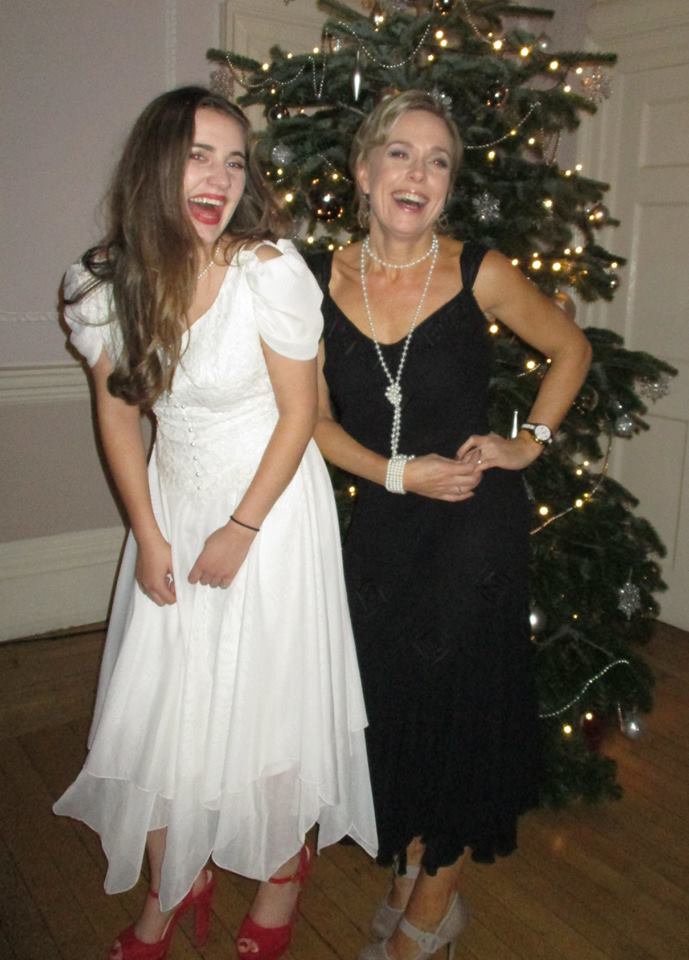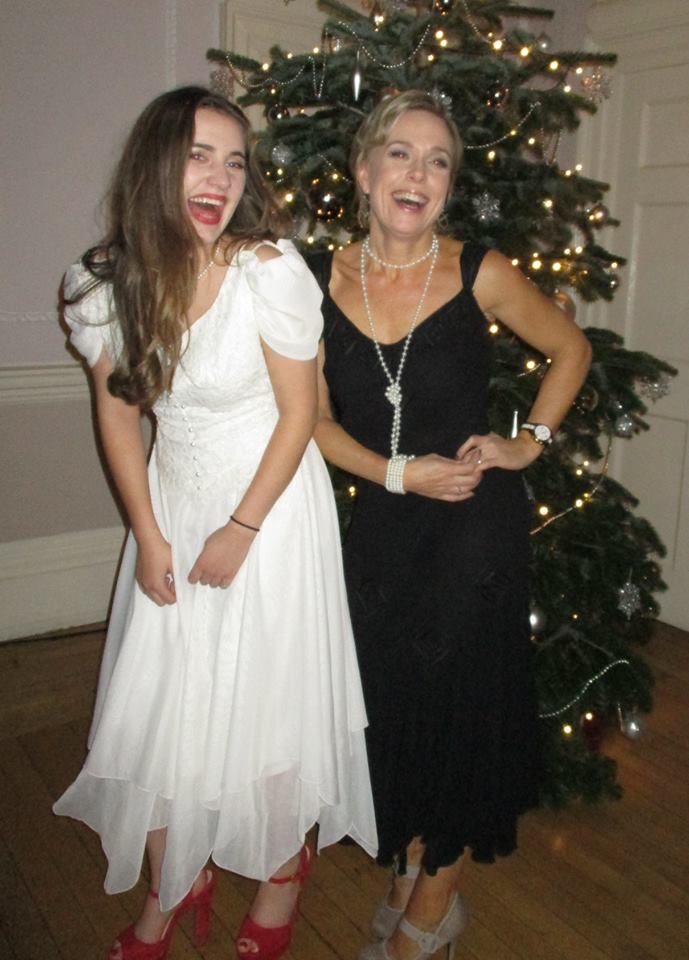 Dawn said she is proud of her daughter for wearing a vintage dress instead of purchasing a new one. "Grace is very wise with money and thinks before she spends — so rather than buying a new prom dress we put the money towards driving lessons instead," Dawn said.
Watch other teens try on their mother's wedding dresses. It is so sentimental and sweet. Have you ever tried on your mother's wedding gown?
One woman was the 11th person in her family to wear the same wedding dress!