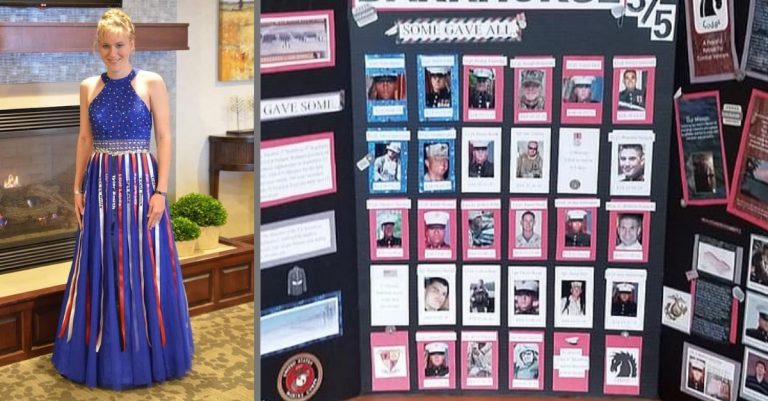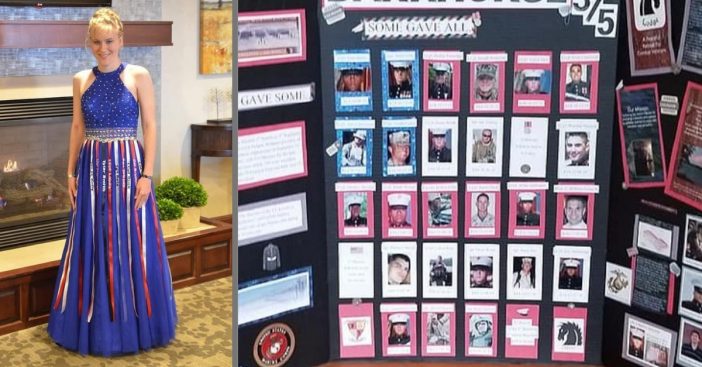 A high school student honored 25 fallen marines with her prom dress design. The dress reportedly took her two full years to make! Aubrey Headon attends Rochelle Township High School in Rochelle, Illinois, and designed her prom dress to resemble the American flag with streamers of red and white that flow down the blue skirt. The top half of the dress included embellishments that looked like stars.
On the red and white ribbons of the dress, 25 names are printed of the members of the 3rd Battalion, 5th Marines, also known as 3/5 or Darkhorse. They were killed in combat between September 2010 and April 2011 while in the Sangin District of Helmand Province in Afghanistan.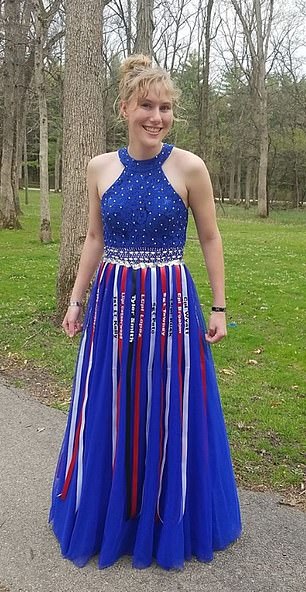 As Aubrey heard about the battalion, she was inspired to pay tribute to their sacrifice in one way or another. What better way than to put it right on your prom dress?
"I wanted to wear this tribute dress [to] my senior prom so the memories of the guys who fell in Afghanistan for our right to live how we do and do what we do every day is carried on," she explained, "I don't want them to fade into nothing."
The idea really came about when Aubrey met the mother of one of the fallen men, Gretchen Catherwood. "She started the Darkhorse Lodge to help combat veterans. I do a fundraiser every year to donate to the lodge," Headon said. What an amazing idea!
However, not all of the streamers on Aubrey's dress are red and white. One of them is black and it reads "Tyler Smith." Tyler was a member of the Illinois Army National Guard who graduated from Rochelle Township High School in 2014. He died in what has now been ruled a drowning. Such a beautiful way of honoring one of her own.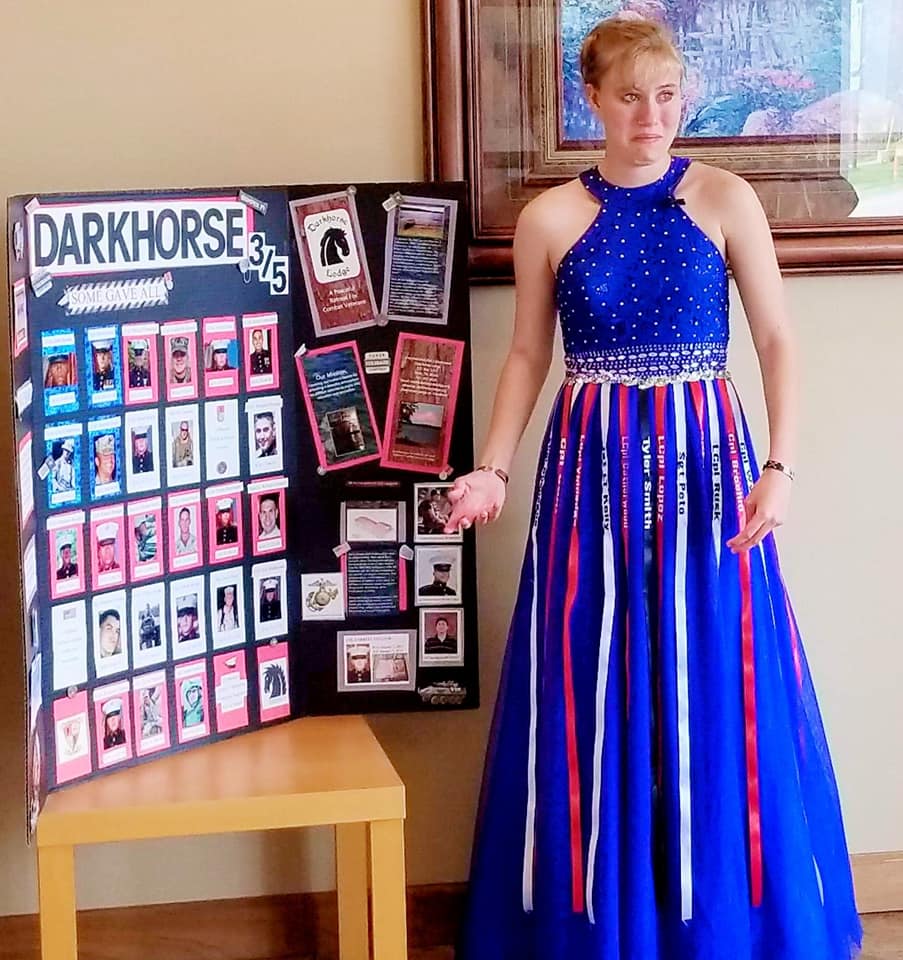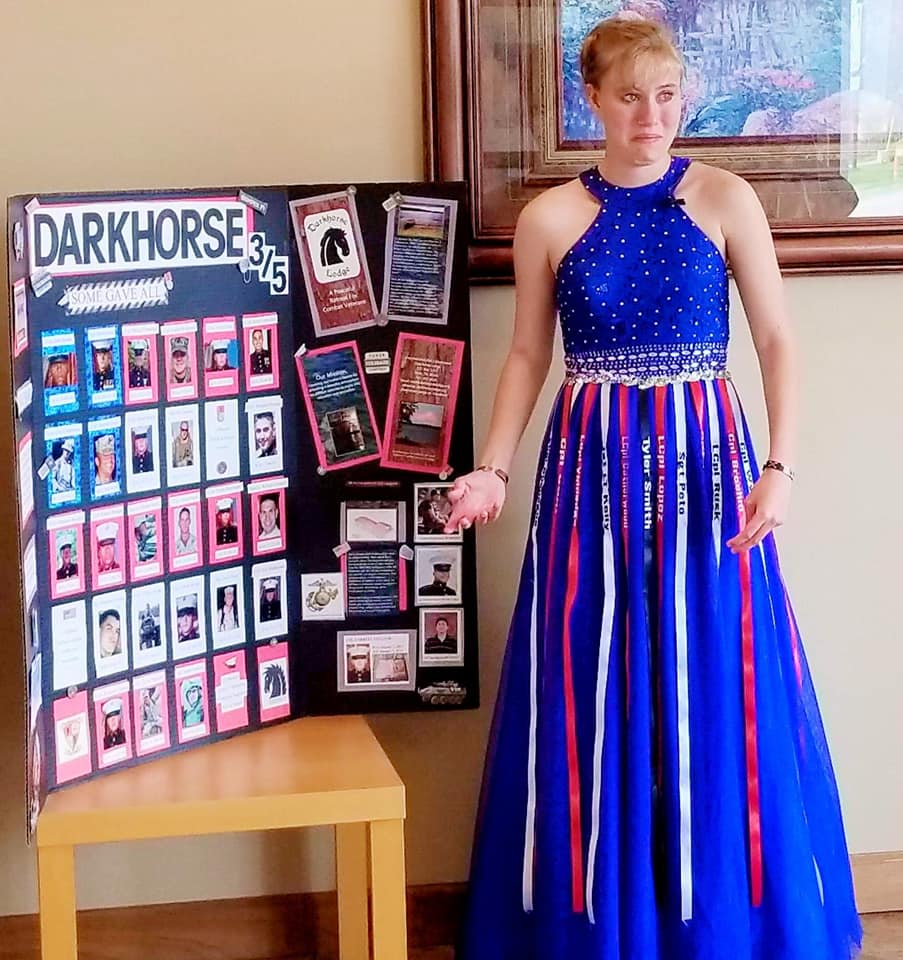 Aubrey has shared that since posting the photo of her prom dress online, she has received nothing but positive comments and praise. "The biggest response has been from Gold Star families, thanking me for remembering their loved ones," she said.
The story has made national news headlines and we can certainly understand why! This is such a beautiful and creative way to honor our fallen men.
Be sure to SHARE this article if you absolutely loved this prom dress and the message behind it!
Check out the entire video of Aubrey showing off the dress… see every stream with every name: