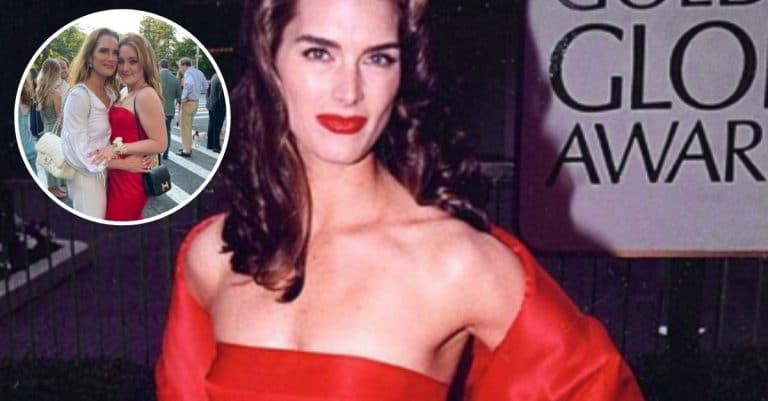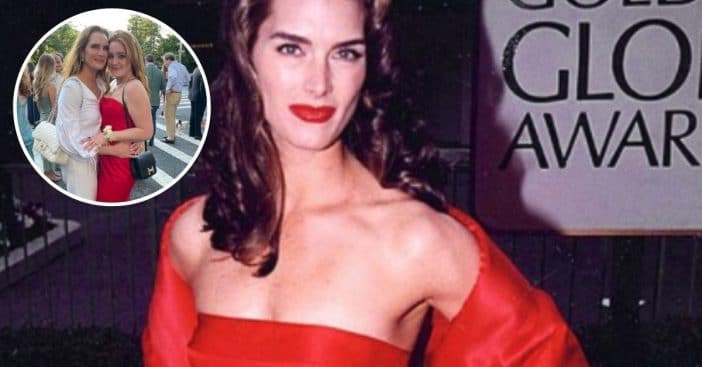 Brooke Shields' daughter Rowan Francis got the very special honor of wearing a red carpet gown to prom! Rowan wore the dress that her mom wore to the 1998 Golden Globe Awards. That year, Brooke was nominated for the show Suddenly Susan.
Brooke shared photos of the special night side-by-side with photos from the '98 Golden Globes. It was a very proud moment for Brooke. She wrote, "I thought it was a special night when I was nominated for a Golden Globe and wore this dress in 1998, but nothing could have prepared me to see my daughter wearing it to her prom ❤️ proud mama!"
Brooke Shields' daughter wears her former Golden Globes gown to prom
View this post on Instagram
Click the arrow to see all of the photos!
The dress is a red strapless gown. Rowan looks stunning and just like her mom! Brooke shares Rowan, 18, and Grier, 15 with her husband Chris Henchy. It looks like Rowan and Brooke made up after a Tik Tok prank went wrong recently!
RELATED: Brooke Shields Says Her Teenage Daughters Have Helped Her Build Confidence
View this post on Instagram
For the prank, Rowan started to go through her purse. She throws it in the backseat and in the process, hits her mom in the mouth with it! While it was supposed to be a gentle prank, she hit her a little too hard and Brooke got a fat lip. Yikes!
View this post on Instagram
Brooke admitted, "I love humor, and I love getting called out as long as it's not mean-spirited. And I really believe that she didn't mean it to hurt. I was just so happy she wanted me to do anything with her on TikTok, because I am so not cool."