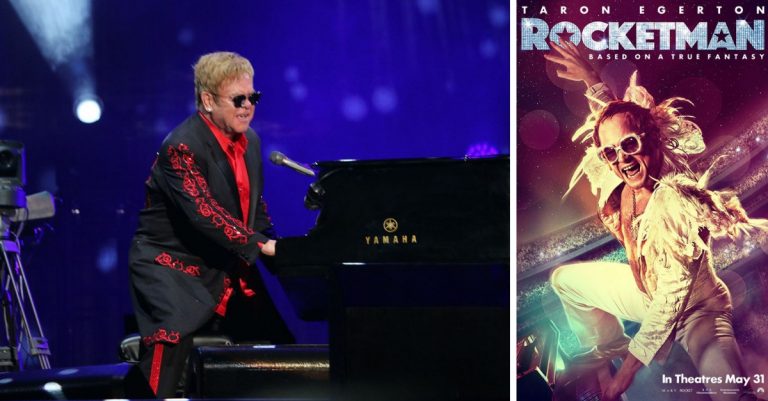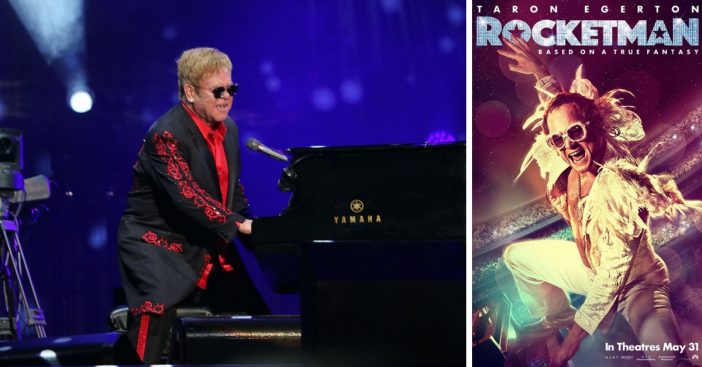 The trailer for the Elton John biopic Rocketman is finally here! The movie is set to hit theaters on May 31, 2019, in the United States. It opens about a week earlier in the U.K., where John is originally from. The film stars Taron Egerton as Elton John, as well as Jamie Bell, Richard Madden, and Bryce Dallas Howard. Bryce Dallas Howard, Ron Howard's daughter, plays John's mother in the film.
According to Wikipedia, the film follows Elton John's life "from his years as a prodigy at the Royal Academy of Music, through his influential and enduring musical partnership with Bernie Taupin, as well as his struggles with depression, substance abuse, and acceptance of his sexual orientation." We are so excited to see this!
Learn More About The Upcoming Film Rocketman
It was revealed in 2012 that John was working on his own biopic. We wonder what took so long to get this movie going? Originally, he wanted to cast Justin Timberlake to play himself. Later, Tom Hardy was cast, but eventually, Taron Egerton was cast as John in the movie. It is also reported that Egerton will be singing in the film.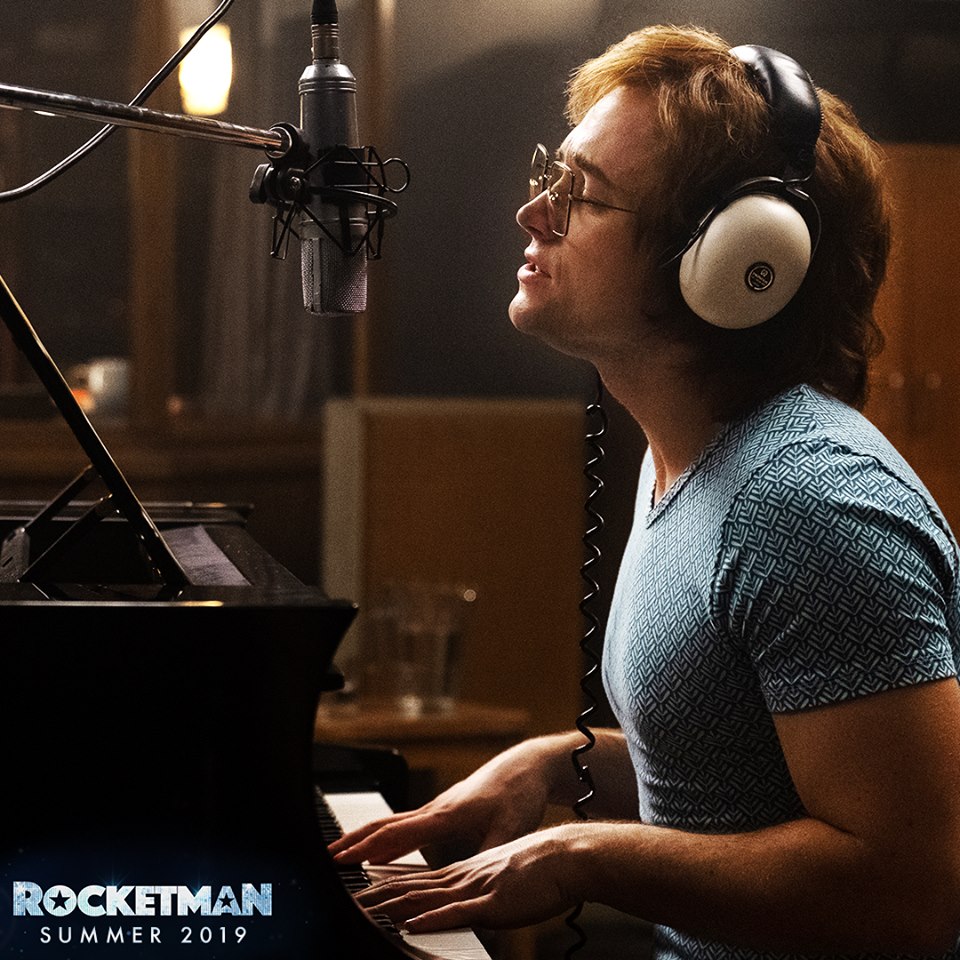 It will be interesting to see how this movie does! The movie about Freddie Mercury and Queen called Bohemian Rhapsody did very well and we expect the Elton John's movie to do well too. Egerton has said Rocketman will be more of a fantasy-musical rather than a straightforward biopic like Bohemian Rhapsody. It is interesting that both movie titles are based on one of the musician's more popular songs.
Elton John Cover Albums Have Also Been Released
Two new cover albums have recently been released as well, perhaps in anticipation for the upcoming film. The albums are called "Revamp" and "Restoration" and pay tribute to John's music. Lady Gaga, Miley Cyrus, Little Big Town, and other artists sing some of John's most popular songs. Some of the songs on the albums are also remastered versions of John's original recordings. Have you been listening to the new cover songs?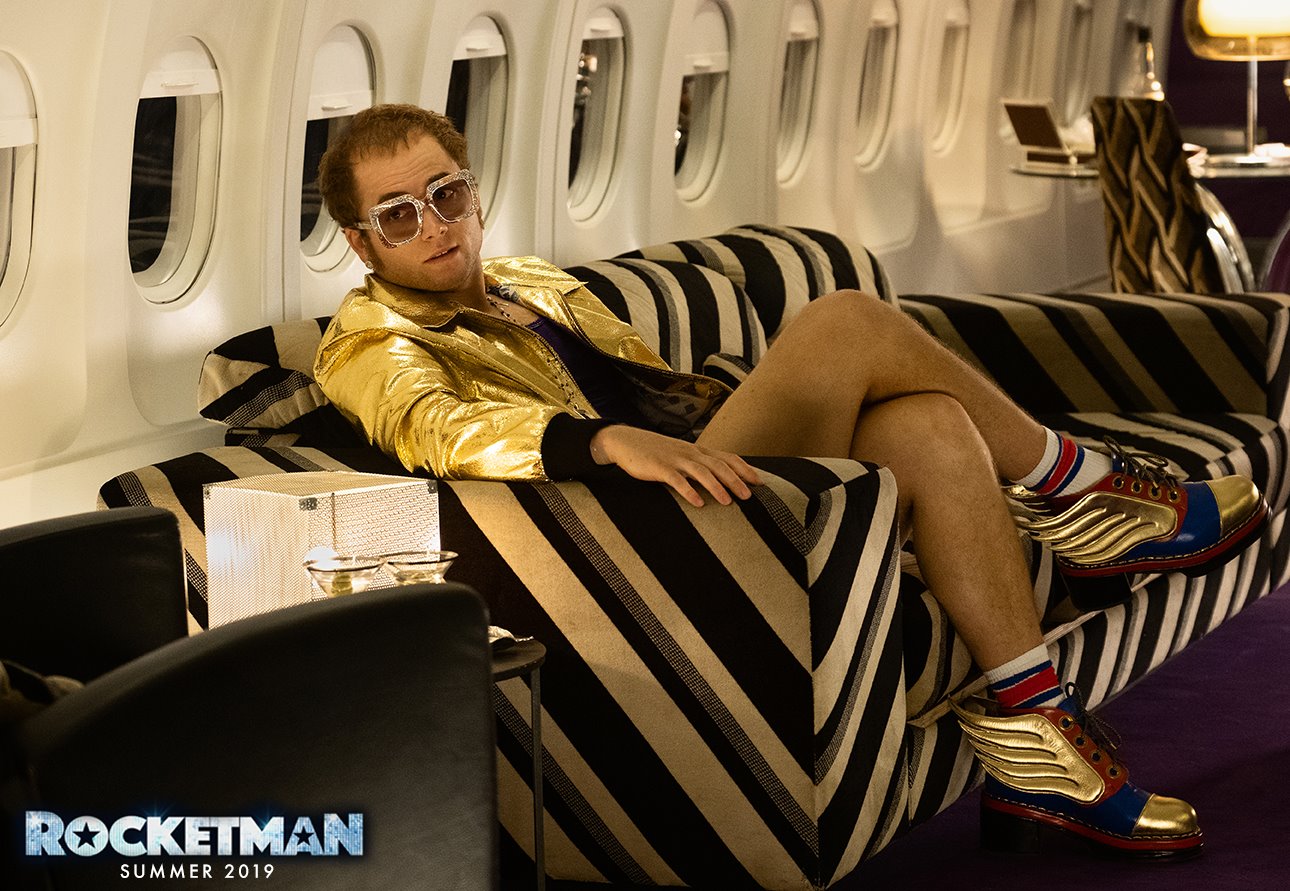 If you love Elton John's music, you won't want to miss this movie and you should pick up these cover albums! Are you excited to see this movie? If you enjoyed this article, please SHARE with all of your friends and family who love Elton John and who are excited to see Rocketman in theaters!
Watch the trailer below! The official trailer looks amazing: