Do you remember the vicious Camp Fire last year? It was the worst fire in California's history. One of the areas that were hit the hardest was Paradise, California. During the fire, the Feather River Hospital had to be evacuated when it was full of patients. Heather Roebuck had just given birth when she had to be evacuated.
Her story will now become a movie called Paradise. Focus Features has announced they are teaming up with Matthew Heineman, an award-winning filmmaker for the film. The movie will focus on Heather's story and her family as well as Butte County emergency medical workers Sean Abrams, Mike Castro, Shannon Molarius and Robin Cranston.
Learn more about the story that will turn into a movie called 'Paradise'
Heather took to Facebook to share her side of the crazy story. She had just delivered a baby girl after a C-section, and they had to evacuate the hospital in Paradise. Then, the ambulance she was in caught fire and she thought she was going to die.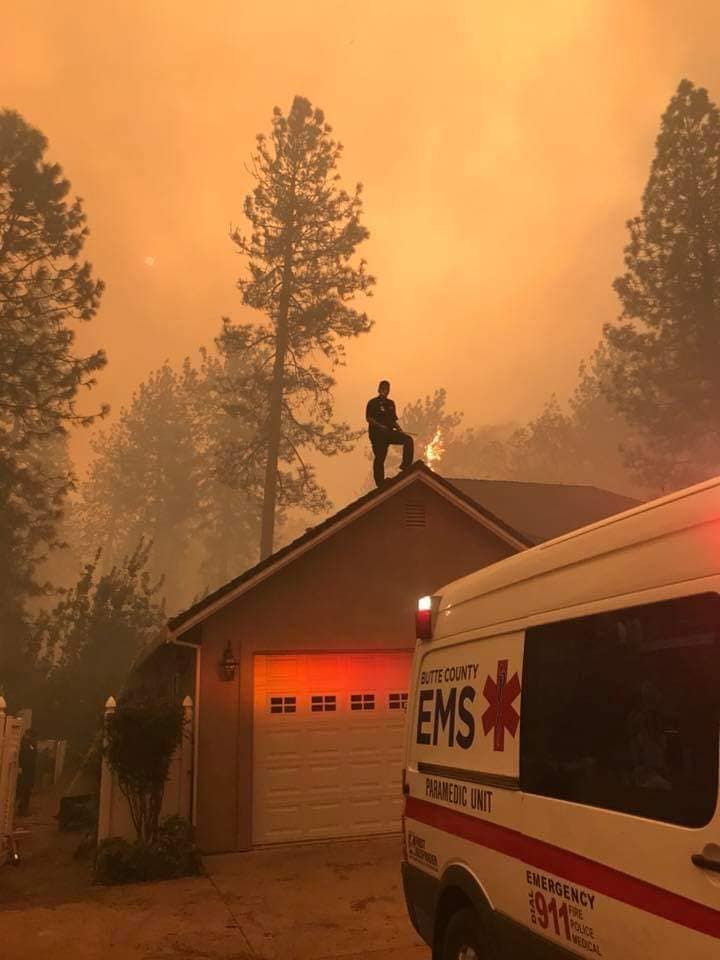 Heather wrote on Facebook about the incident in Paradise, "It was then that I realized that my ambulance had caught fire. I believed I only had seconds left to live. I accepted the fact that I would never see my children or the man I loved again."
She continues, "I was going to burn alive. I was going to die. I told Bret that the fire was all around me and I wasn't going to make it."
In addition, she said, "We spoke the last words we thought we would ever say to each other. It was terrible and heartbreaking. Basically, we cried, said we loved each other, I said I loved our kids, that I was so sorry, and said goodbye. It was the hardest moment of my life."
Heather looks back
She admits, "I am still struggling with the events of that day. At times it seems like a movie or a story that happened to someone else, but it is all too real. These things happened to me. To say I have been struggling is an understatement. I am devastated. As are so many. Not everyone made it out that day. Many people's stories do not have a happy ending. We still don't know how many lives were lost. My hometown is no more. Paradise is gone, which is a hard reality to face."
Interesting, seeing as it will become a movie soon. Will you be heading to the theater to see Paradise when it comes out?
The Camp Fire was one of the worst we've ever seen.