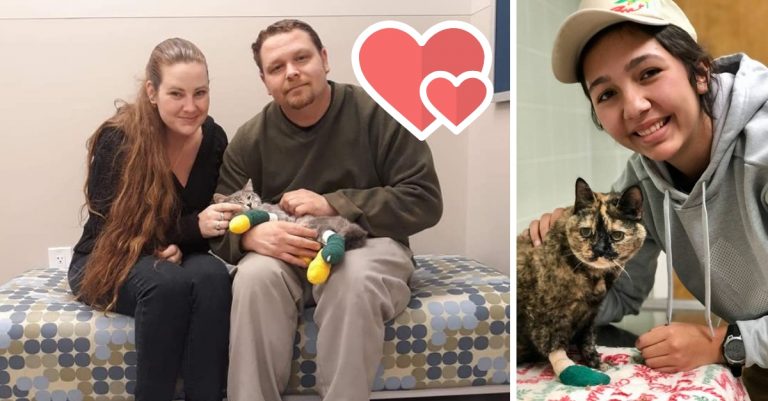 As the deadly fires in California are being contained, we could all use some good news. Many families and their pets were split up as the fires blazed. Luckily, many of these pets and their humans are being reunited and the stories will warm your heart.
A sweet gray tabby kitten was adopted by Laci Ping and her husband just two weeks before the fires destroyed their community in Paradise, California. As they were rushing to leave their home, the kitten escaped his carrier and ran away. Laci and her husband were so worried about their new cat, but luckily they were able to have a tear-filled reunion. Laci posted some amazing photos of the reunion with her kitten. The video below may make you cry happy tears.
How Shelters Are Trying To Reunite Pets With Their Owners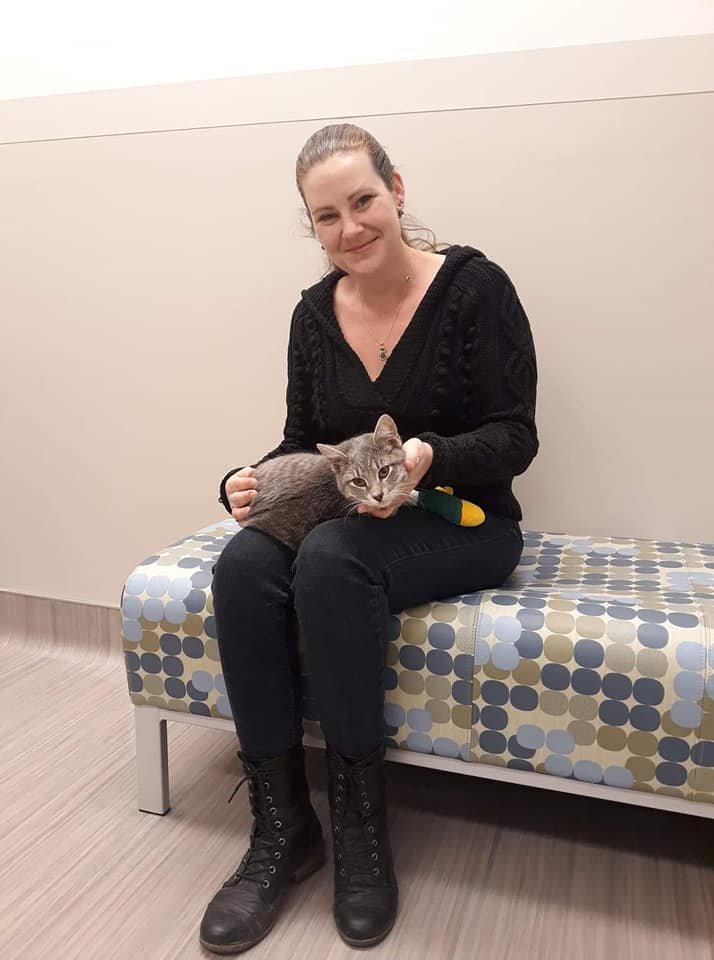 The UC Davis School of Veterinary Medicine began posting photos on Facebook to help owners identify their missing pets. The UC Davis School of Veterinary Medicine, as well as other centers like The North Valley Animal Disaster Group, have been rescuing as many animals as they can and trying to reunite them with their owners via social media.
The North Valley Animal Disaster Group currently has almost 2,000 pets in its emergency shelters while the UC Davis School of Veterinary Medicine is taking care of many animals including goats, pigs, horses, a llama, a mini horse, and much more.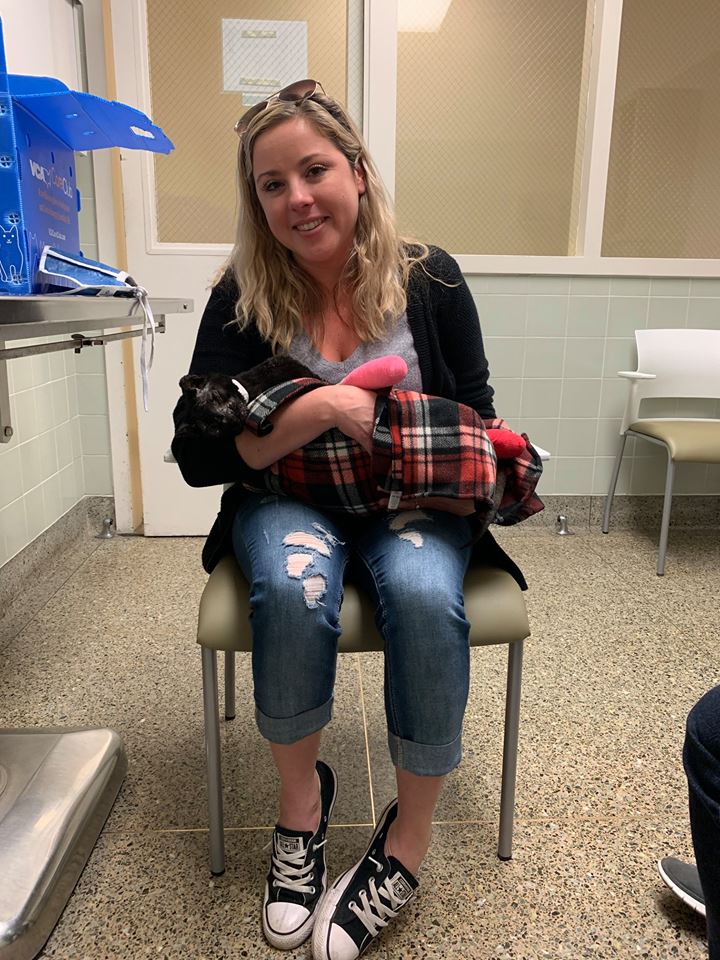 Many of the animals being cared for came in with burnt paws or other burns. They may have also had smoke inhalation. People who work at the shelters are working around the clock to try to reunite pets with their owners. They are getting hundreds of emails and messages on social media of photos and messages asking if their pets have been found. They are also posting photos of unclaimed pets in Facebook albums for people to review.
More Heartwarming Reunions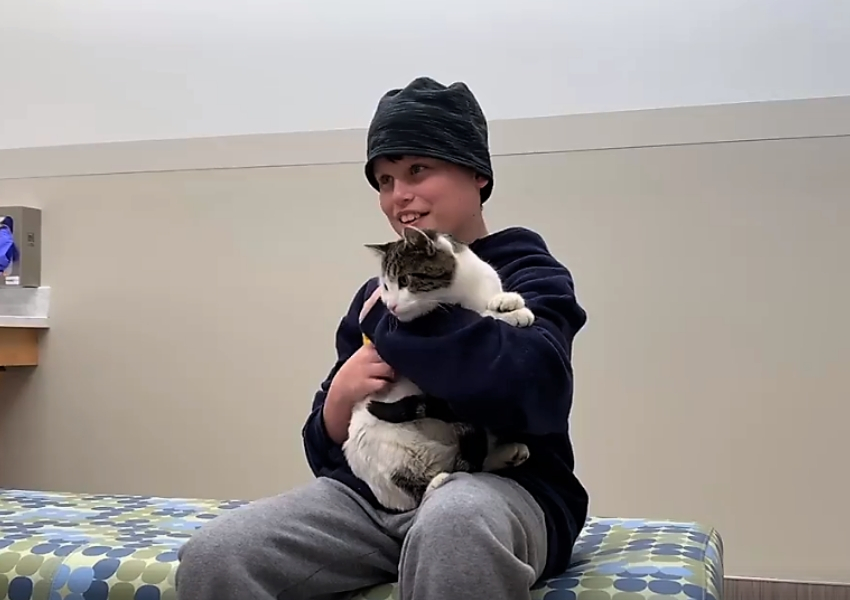 Another family and their cat were reunited. Isaiah, a 12-year-old boy, saved up all of his money to adopt this cat. The reunion was so happy because they lost almost everything else in the fire, so finding their precious pet was something that they didn't lose.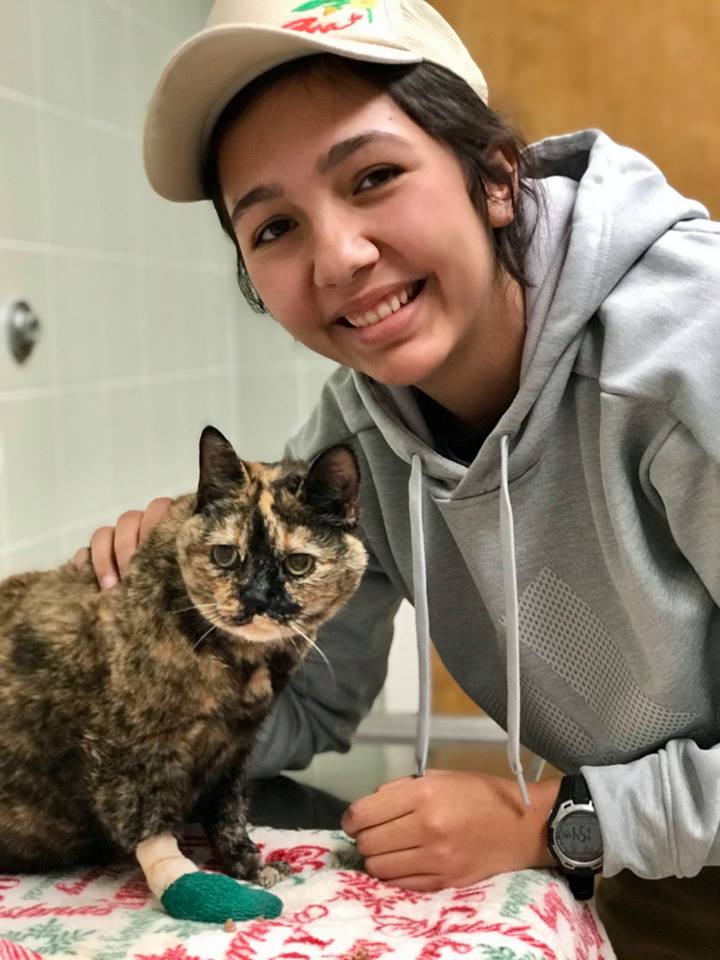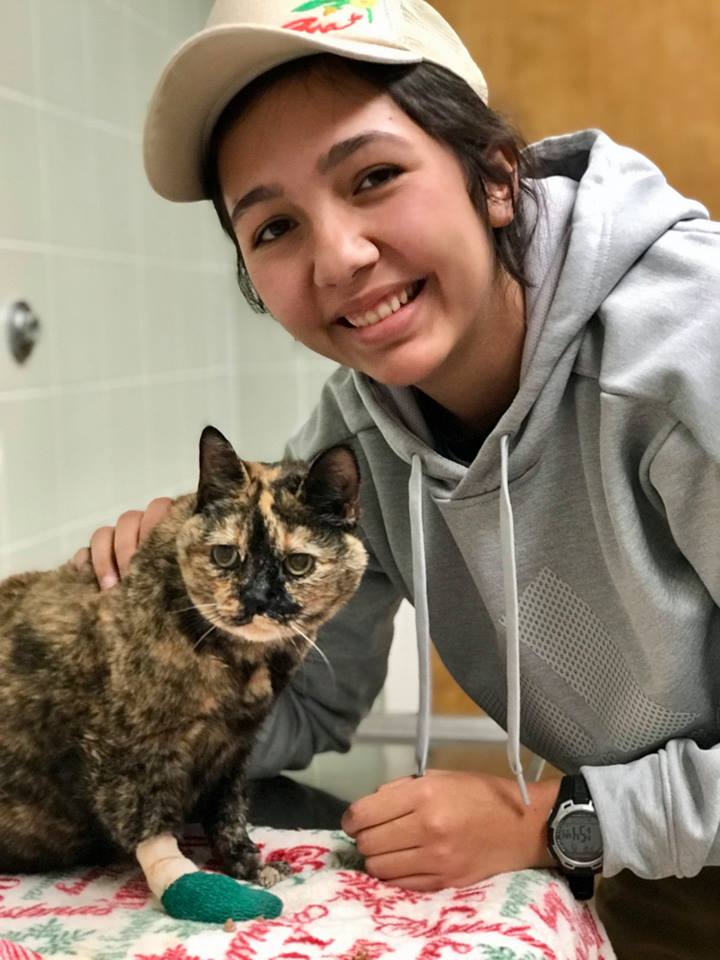 A beautiful Calico cat was reunited with her owner Baylee Danz. Baylee and her cat have grown up together, for the last 16 years, so it was definitely a happy reunion.
Please check out the Facebook pages for shelters and share photos of unclaimed pets to help them get back with their owners after the devastating fires in California.
If you loved these stories of pets reuniting with their owners, please SHARE with your friends and family who could use a heartwarming story today!