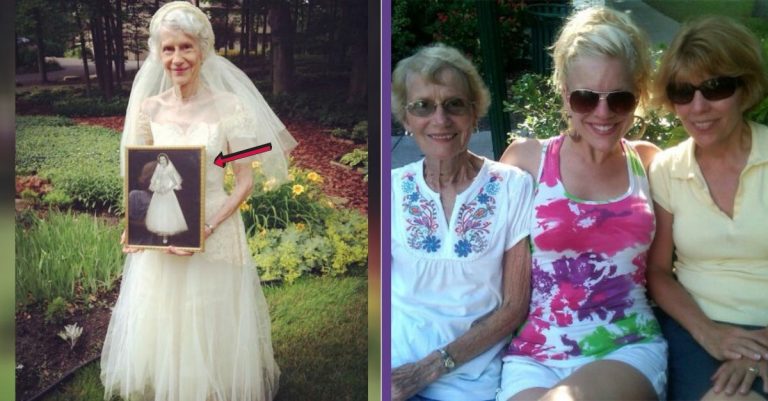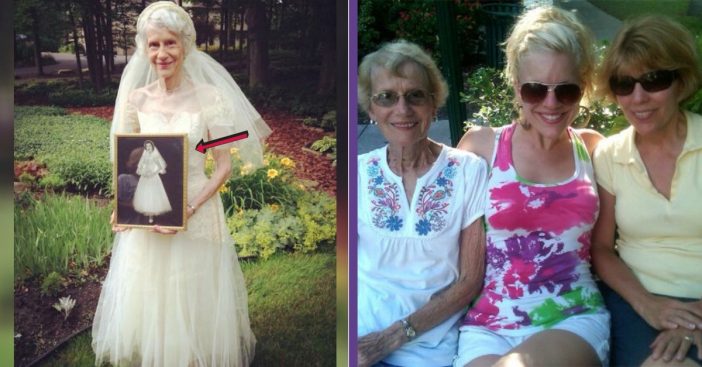 Amy Kavelaras of Columbus, OH values a lot of things in her life. She values her job and part-time gig, which includes a flight attendant for Jet Blue Airlines and dressing up as Disney princesses for children's parties respectively. These are just two of the things in her life that bring her the utmost joy and happiness.
One of the biggest things, though, was family. Specifically her grandmother, Ruth. Ruth was always a huge part of Amy's life and the two had a very strong bond. That's why when Ruth eventually needed to move into an assisted living home when her health began to decline, Amy's heart broke.
Things begin slowing down for Ruth… or are they?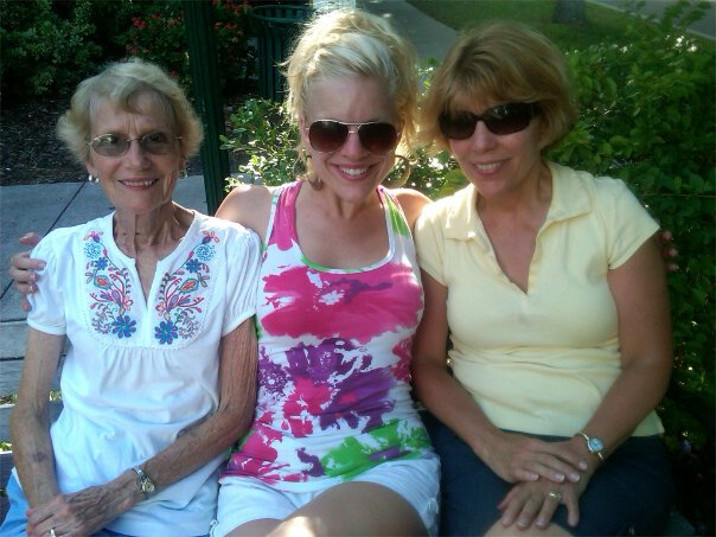 The idea of moving into an assisted living home was hard for Ruth. She had such a zest for life when other senior citizens would slow down. She didn't want to have to face that her health was declining and that she needed extra help. While Amy was helping Ruth pack for the move, she came upon something incredible.
In the attic, there was a heavy, decorative box that was covered in dust. When Amy opens it, she realizes it's her grandmother's wedding dress from 1953! It was still in great condition as well. Amy knew what she had to do.
Amy tries to help her grandmother cope
Amy knew how special this dress was. It signifies the 43 years Ruth spent married to her husband, Amy's grandfather, Jack. When he passed away, it would leave Ruth in such a deep depression. Amy had recently gotten married as well so she knew the significance of this wedding dress and the meaning it holds.
She approaches her grandmother, Ruth, and asks her to put it on and see if it still fits. Amy knew that by putting the wedding dress on, it would help Ruth cope with the difficult move.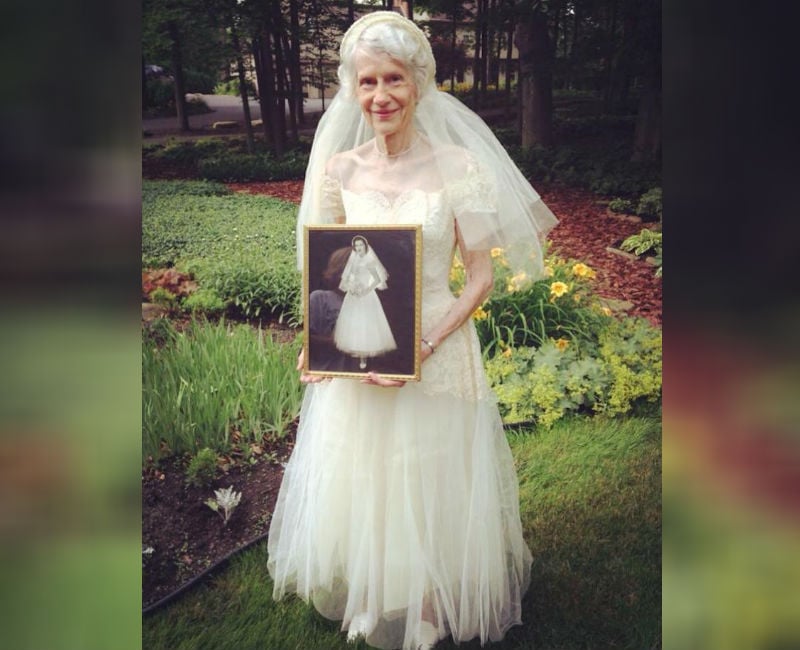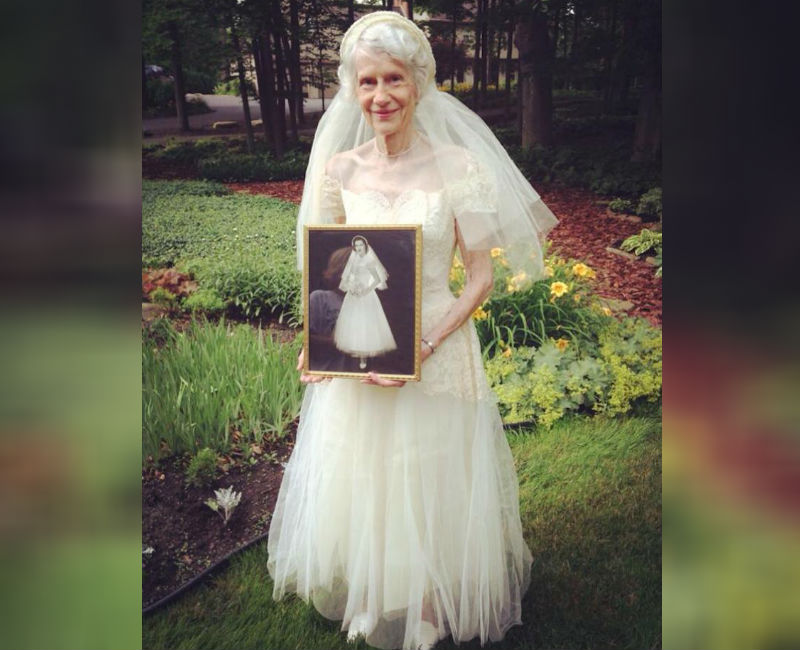 Amy's mother snaps a gorgeous picture of Ruth wearing her old wedding dress, holding a frame of herself wearing it in 1953. What's even more heartwarming is that you can see the reflection of Ruth's daughter, Amy's mother, taking the photo. It's like a big family moment!
The moment was incredibly special and helped Ruth feel tremendously better. The online community was also enamored with the photo. The Facebook page Love What Matters reposted the photo and it receives about 26,000 likes! Amy totally understands why the photo and story resonates with so many people.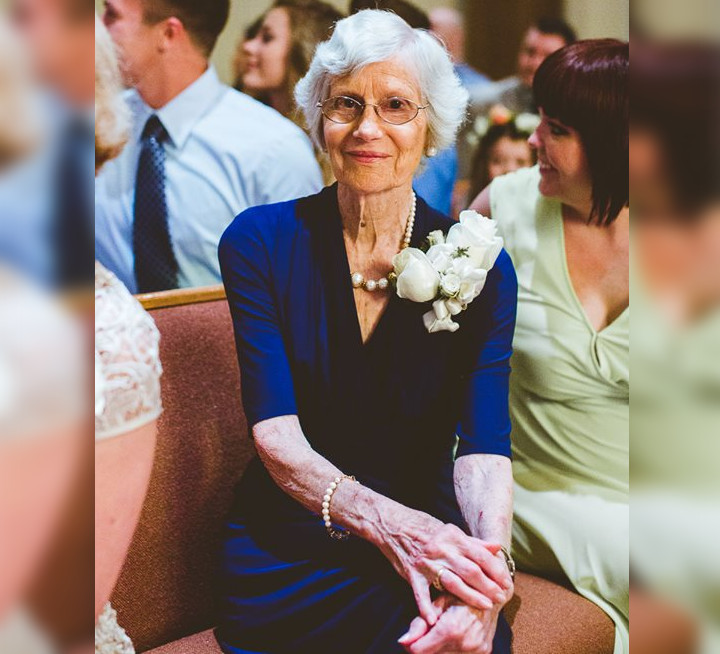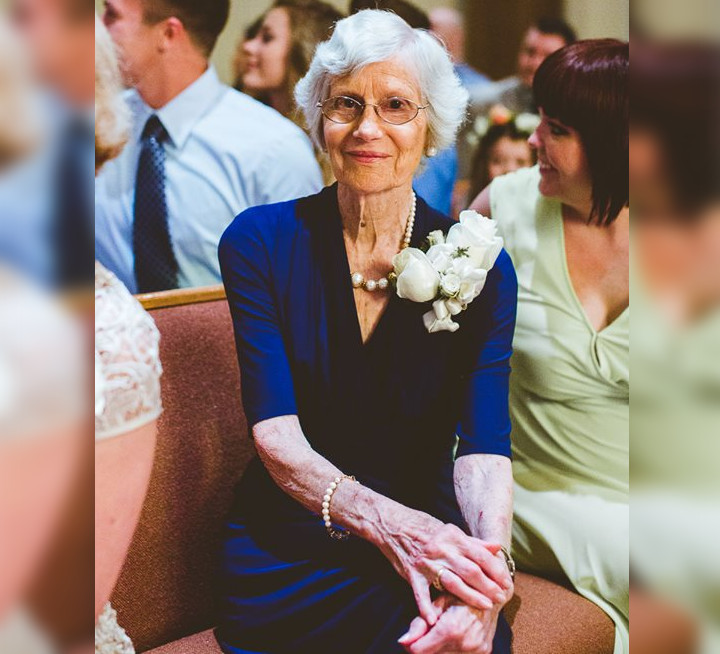 At age 91, Ruth is still going strong. Maybe the memories and overflowing of love she remembers from that wedding dress helped her to stay strong and keep moving on!