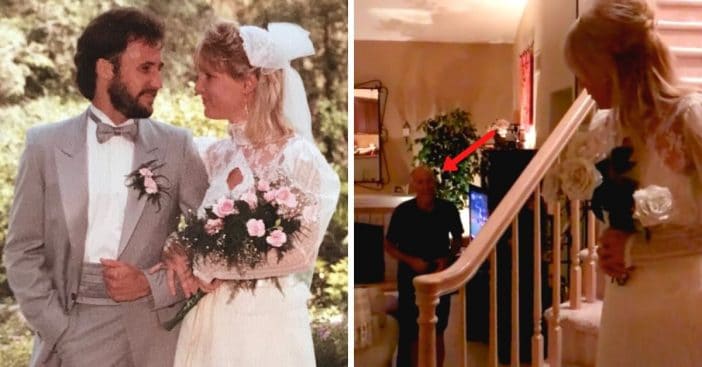 A woman named Pat Trenkle met her husband, Chris, over 40 years ago and it has been true love ever since. They first met back in 1978 when Chris was the member of a band and Pat would go to parties that his band would play at. "We just kind of fell for each other right there," Pat remembers.
The couple has been married for almost 35 years and Pat still remembers the moments leading up to her big day. "My mother and I went shopping for my wedding dress together, and it just didn't go well," Pat remembers. "Her ideas and my ideas were just so different." So, the next day, she went dress-shopping on her own and fell in love with a stunning lace gown with a high-neck.
Pat Trenkle and her daughter decided it would be fun to try and see if her old wedding gown still fits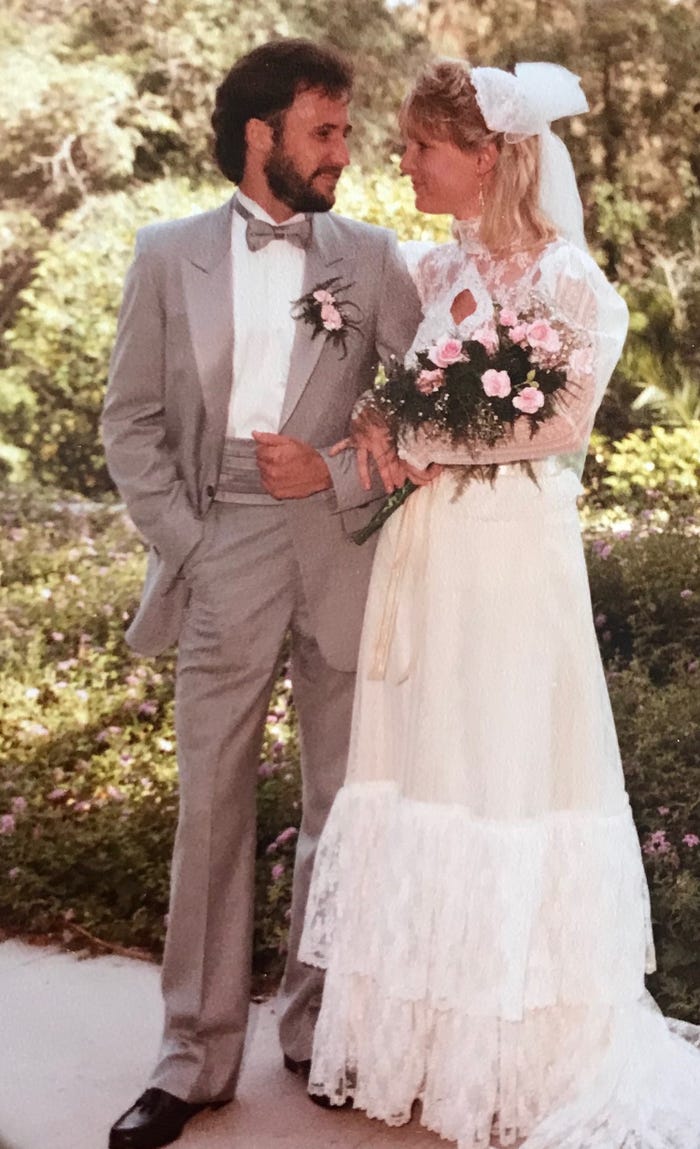 While Pat says the dress is very "1985" and looks dated today, she remembers receiving tons of compliments on the dress back in the day. Pat has been going through the motions of her big day since she went dress shopping with her own daughter, Ashley. One thing led to another and Pat somehow ended up trying on her old dress to see if it still fit! And, boy, did it ever. The dress still fit her like a glove so many years later.
RELATED: These Three Brides Wore The Same Wedding Dress From 1955
Of course, Pat wanted to show her husband that the dress still fit her and her daughter recorded the whole thing. She posted the footage to the video-sharing app TikTok and it went viral. "Chris didn't know what we were doing up there, and I didn't even know that we were going to show him," Pat says. They even grabbed a bouquet of fake flowers to make her look even more like a bride on her big day!
They were not prepared for her husband's heartwarming reaction
Although Pat and her daughter were making somewhat of a fun little joke out of it, it was her husband's reaction that changed everything. Upon seeing his wife of 35 years come down the stairs in her dress with a bouquet of flowers, he got choked up with emotion and couldn't stop smiling. He clutched a hand to his chest and told her he was going to cry.
"You haven't changed a bit," he says, unable to take his eyes off his wife. "I was so surprised," Pat says about her husband's reaction. "I thought he would just laugh. That really made my day."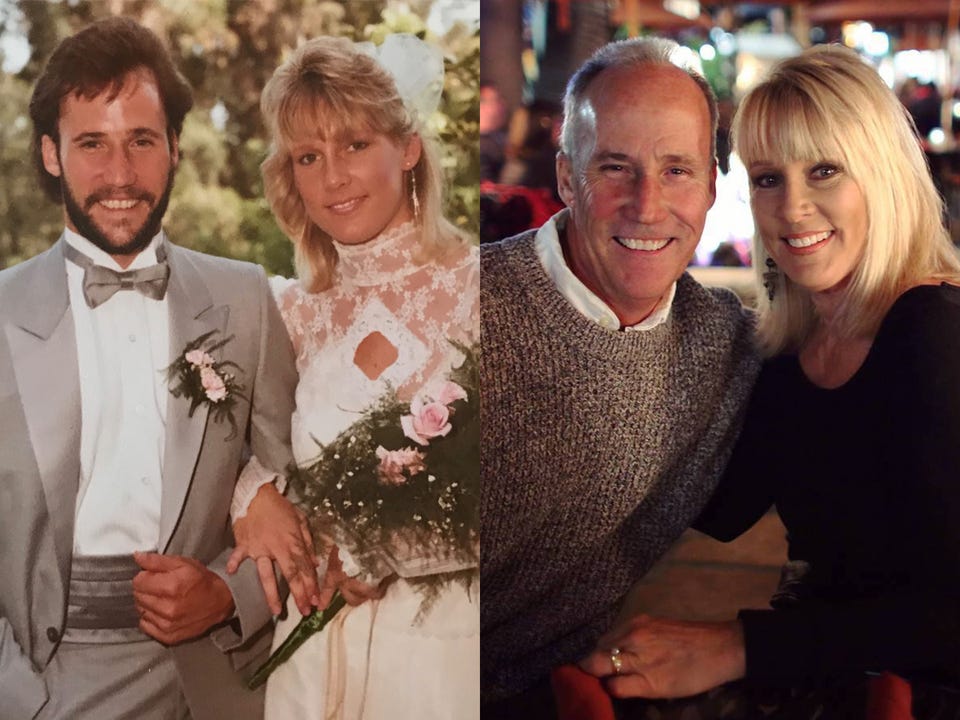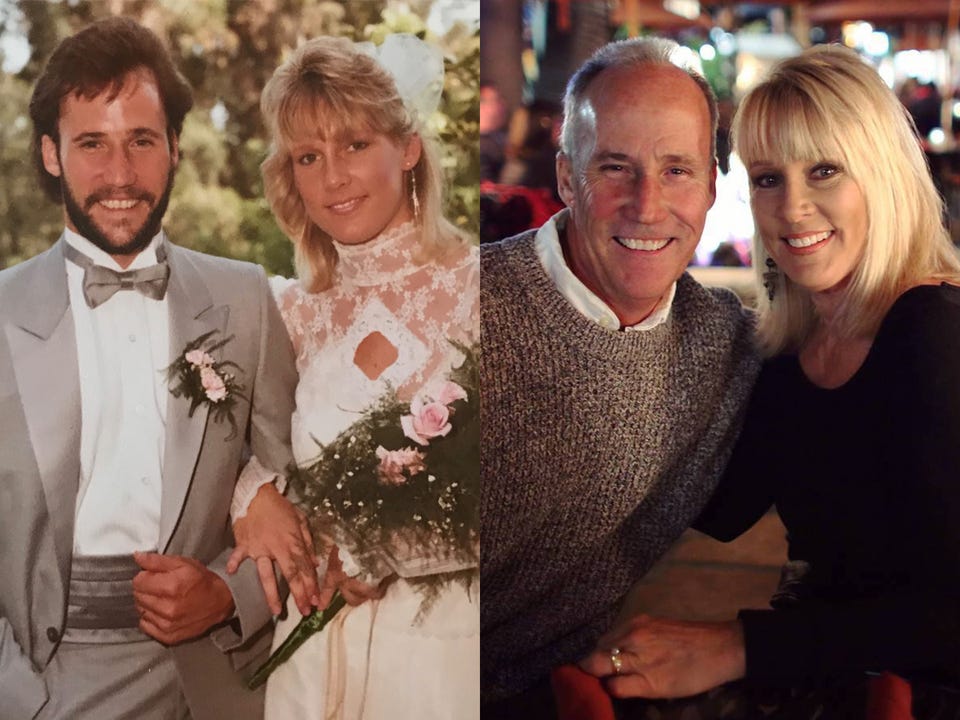 RELATED: Wedding Dress Parties Are Now A Trend So Wives Can Wear Their Dresses Again