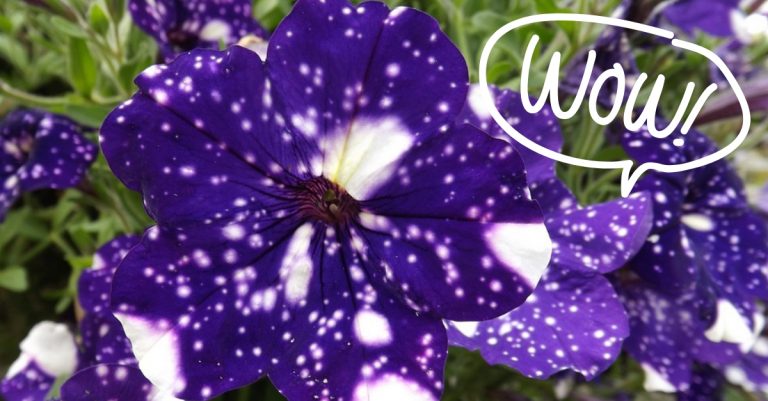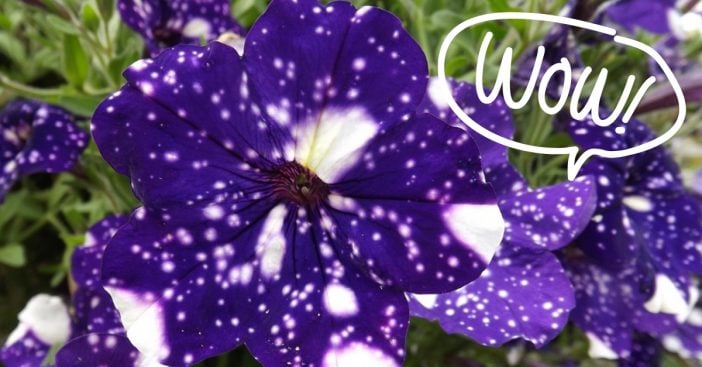 If you're looking for some new, unique flowers for your yard this summer, you absolutely have to get these galaxy flowers. They are actually called night sky petunias, but many people dub them galaxy flowers. The best part? You can control how speckled they appear and no two flowers are alike.
These flowers are blue and purple petunias (you can also find them in reddish colors), but they have white dots that make them look like they were plucked right out of the night sky. If you love all things galaxy-themed, you have to get these! They can be a bit tricky to grow, so let us share some tips with you.
1. Make sure you plant the seeds in cool temperatures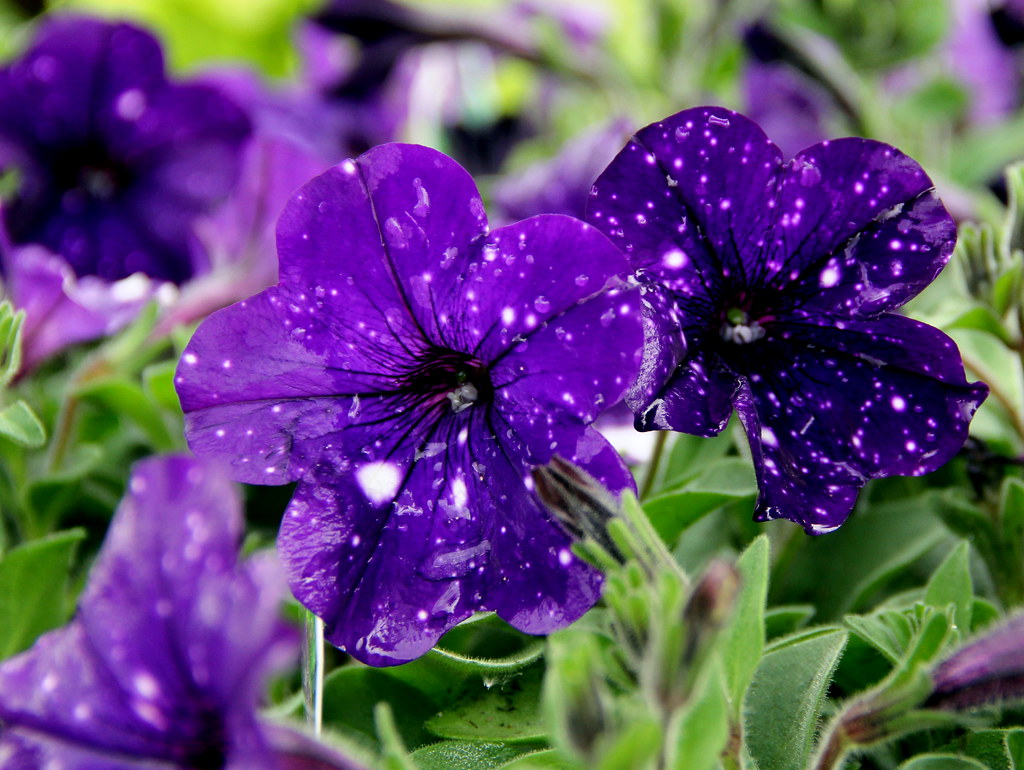 It is best to plant them in the spring with cooler temperatures. If it is already too warm where you live, you may have to wait until next year to plant these beauties. When you plant them in cooler temperatures, the more successful they will grow! If you can't wait to plant them, just know that not as many white dots may appear if you plant in warm temperatures.
2. You can control how many white dots appear
https://www.instagram.com/p/BygG82cpkF_/?utm_source=ig_embed
By planting them in the cool weather, they will start to grow in cooler weather and have more white dots. When they grow in too warm of temperatures, they will be more purple and not have as many dots. You can try to cool them down or warm them up with water.
These flowers can grow up to 16 inches and generally bloom during the spring and summer. Have you ever seen these beautiful flowers? I love that they look like the night sky! You can purchase the seeds anywhere you buy seeds, or you can buy the seeds or plants on Amazon here.
https://www.instagram.com/p/BynSPIcl-Ht/
What do you think about night sky petunias? Have you ever seen them before or planted them?
Here at DoYouRemember? we ensure our readers are delivered the best content and products. If you make a purchase through one of our links, we may earn an affiliate commission.