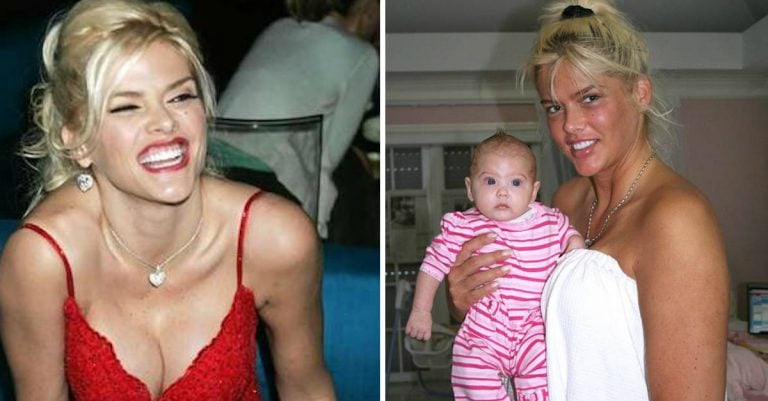 It has been 12 years since Anna Nicole Smith passed away February 8, 2007, when her daughter was only five months old. Even though Dannielynn didn't get much time with her mother, she could pass for her mini-me.
Anna Nicole Smith's name is near-infamous these days, but before she rose to fame, she was Vickie Lynn Hogan. Then she was Nikki Hart! By the time she appeared in Playboy in 1992, she went by Vickie Smith. She later changed her name to the one we all know and love and it was around that time that Guess photographers realized she bore a striking resemblance to '50s blonde bombshell, Jayne Mansfield.
https://www.instagram.com/p/BZbcipWni4U/?taken-by=annanicolesmithofficial
Aside from her successful modeling career, Anna Nicole was known for some public scandals. In 1991, she met billionaire J. Howard Marshall and began a 2-year affair with him, before they finally got married in 1993, when J. Howard was 89 years old.
https://www.instagram.com/p/BYYKx9ShXxP/?taken-by=annanicolesmithofficial
During her lifetime, Anna Nicole had two children: Daniel Wayne Smith and Dannielynn Birkhead (born Dannielynn Stern). Sadly, three days after Dannielynn's birth in 2006, her older half-brother passed away at just 20 years old.
https://www.instagram.com/p/BY63Kl6nE8F/?taken-by=annanicolesmithofficial
From then until Anna Nicole's death, the blonde bombshell was in the media, either over the death of her son, or the paternity case of her daughter, Dannielynn.
https://www.instagram.com/p/BceGylOHWEI/?taken-by=annanicolesmithofficial
Dannielynn's paternity was a widely publicized case. After months, Larry Birkhead was granted a DNA test and proved to be Dannielynn's father. And he could not possibly be a more doting dad!
Celebrating the @kentuckyderby with Dannielynn. Thanks @itsnickgraham for my cool suit! Dannielynn's awesome southern belle dress by Lesy boutique. Rain won't spoil our awesome Derby day! 🐎 #halfwaycooldad pic.twitter.com/PaIvwNoYnM

— Larry Birkhead (@larrybirkhead) May 5, 2018
In the year after Anna Nicole's death, Larry and Dannielynn were closely monitored by the media to see how the little girl was adjusting after everything. Can you believe Dannielynn turns 12 this year?
Larry Birkhead and Dannielynn have attended the Kentucky Derby together over the years, as Larry is a Kentucky-native. This year the father-duo daughter were once again in attendance, and it is amazing to see what Dannielynn looks like now! She is a perfect blend of both of her parents.
Headed to the Barnstable-Brown Gala with Dannielynn in her Junona ( @junonafashion ) dress,
ready to crash the dessert room #gobigorgohome #KentuckyDerby #Barnstable-Brown #prouddad #freshbraces Thanks to @theDrybar for her poppin' curls, I had to draw the line somewhere 😂 pic.twitter.com/0urnVx9YFP

— Larry Birkhead (@larrybirkhead) May 5, 2018
If you like this story, share it with your friends on Facebook today!