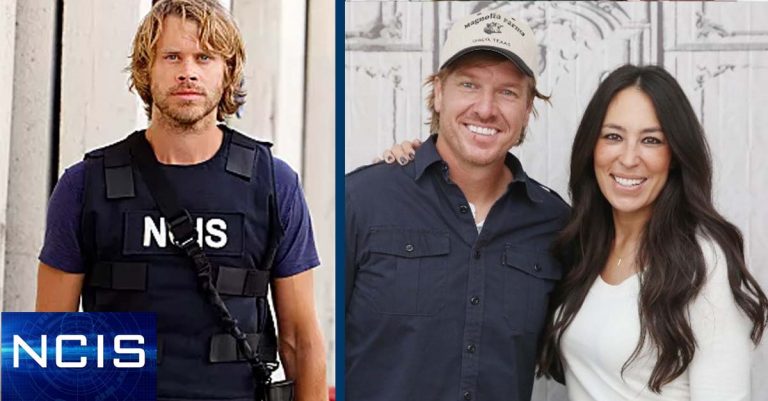 Our favorites, Chip and Joanna Gaines seem to have a new friend from NCIS: LA! Eric Christian Olsen (Marty Deeks on the show) recently shared a photo with the couple. We love that NCIS: LA and Fixer Upper worlds have collided and for a really cool reason… they all went to Harvard!
It seems that the stars have met while they are taking a class at Harvard. They are participating in the Business of Entertainment, Media, and Sports (BEMS) program at the impressive Harvard University in Massachusetts.
Learn more about the BEMS program at Harvard
View this post on Instagram
The course is taught by professor Anita Elberse. In the photo shared by Eric, you may also see singer Ciara, basketball player Julius Randle, and goalkeeper Oliver Kahn too. According to Harvard's website, here is a description of the course and what students will learn: "Emphasizing the obstacles facing entertainment industry decision-makers, this program will help you develop and execute more effective business strategies."
It continues, "You will debate and analyze the business and technology trends that are redefining the industry—from the viewpoints of the content producer, content reseller/aggregator, talent manager, and consumer—as you learn how to launch and manage creative products and portfolios more strategically."
View this post on Instagram
It seems Eric and the Gaines are becoming fast friends, as Eric mentioned Chip in the photo caption. He wrote, "Leave it to @chipgaines and I to be the only guys at @harvardhbs wearing baseball caps. You can take the boys out of the wild, but U can't take the wild out of the boys."
View this post on Instagram
Professor Elberse has also been posting photos sharing some of the highlights of the BEMS program. For the first day, Chip and Joanna got to share more about their start on Fixer Upper and how it grew to be a huge television series. They also talked about they are launching their own network. We can't wait to see the network on television!
View this post on Instagram
Scroll through the photos above to see more, including Chip and Joanna's anniversary cake!
During the program, Chip and Joanna also celebrated their 16th wedding anniversary. Professor Elberse even got them a cake to celebrate! How sweet is that?
We can only hope that NCIS: LA and the Gaines worlds will collide again soon. What do you think about their new friendship and these stars taking a BEMS program at Harvard University? Pretty cool, right?