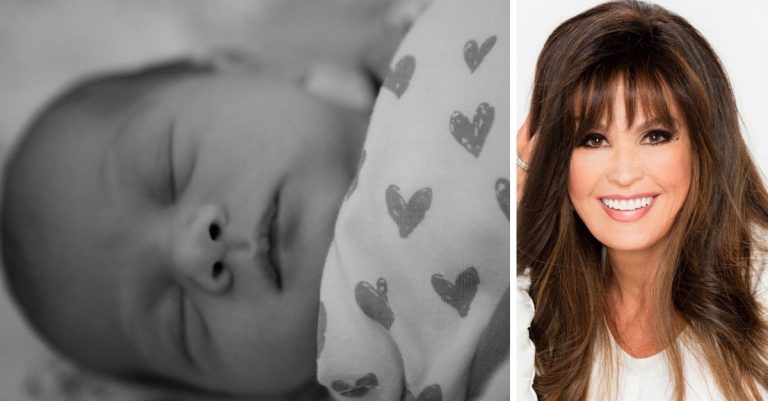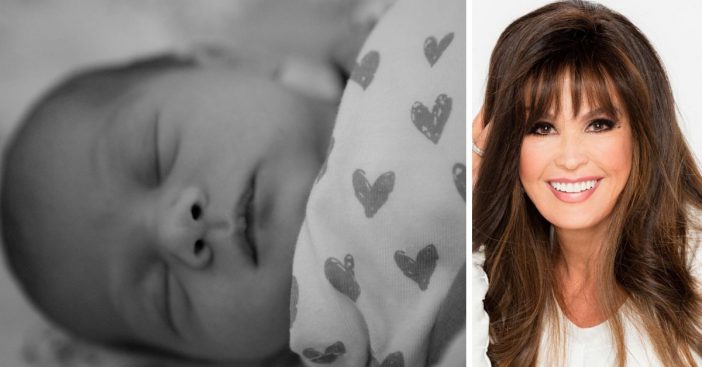 We recently reported that Marie Osmond's newest grandchild was rushed to the NICU. Yesterday, Marie officially announced the baby girl, shared her name, and an update on how she is doing. Marie said that her granddaughter remains in the NICU, but she is doing well. That is good to hear!
She also announced her name: Maude. Her daughter Brianna Blosil Schwep and her husband David are the parents. This is their first child. What do you think about her name? It reminds us of an iconic show from back in the day.
See a photo of the newborn
https://www.instagram.com/p/ByBZ7N5nkt1/
Marie made the announcement via Twitter saying, "So grateful to welcome my newest #granddaughter, Brianna & David's first child Maude Bailey-Moon Schwep into the world. She is still in the hospital, but is doing very well! Thank you, everyone, for the prayers, it means so much to us!"
According to PEOPLE, Marie also gave this statement about Maude and her parents, "My daughter, Brianna, gave birth to a beautiful little girl. Mom is doing well and my granddaughter is currently in a pediatric ICU. Thankfully, the prognosis looks great for our little angel. We are grateful she is in exceptional hands with her team of doctors and nurses. We ask for your continued thoughts and prayers."
https://www.instagram.com/p/Bv93XJ3nV5f/
Maude was born 6 lbs. and 10 oz. and was taken to CMN Hospitals. Marie actually helped co-found the nonprofit organization that helps raise funds for children's hospitals. They also raise funds for medical research and community awareness of children's health issues. No word on why Maude is in the NICU, but we hope she continues to do well and gets out of the hospital soon!
https://www.instagram.com/p/BwD_Z8kgqnb/
Marie has been known to gush about her grandkids, so we are sure she is very excited to add another one to the mix. Her daughter Brianna and David got married last December in an intimate ceremony. They announced in March that they were expecting and plan to have a larger wedding celebration later this year.
Marie has three other daughters and four sons as well. She has four grandchildren and her daughter Rachael is expecting a son in July. Lots of exciting news for the Osmond family!
https://www.instagram.com/p/BvmzJMEgdDs/
Marie also said, "I'm so thrilled my kids are married to wonderful people and have started families of their own, there's no greater joy on earth… But… Where did the time go?"
We wish little Maude and her family the best! She is so adorable, what do you think?