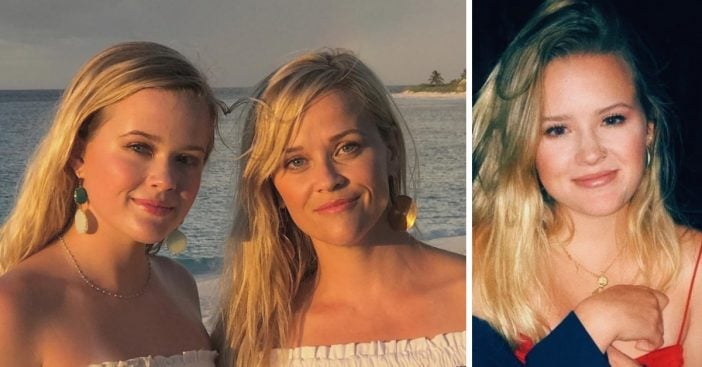 Reese Witherspoon recently appeared on The Ellen DeGeneres Show and told Ellen that she was very upset when her oldest daughter left for college. Her daughter with ex-husband Ryan Phillippe, Ava, recently finished up her freshman year and Reese looked back at how she felt when Ava left for school.
Reese said that it was really hard when Ava went away to school. She admits that she went into Ava's empty room and bawled on her bed after she left. She admits she felt down for a while but kept reminding herself that Ava will come back, even though Reese shares that she never came back after she quit school.
Reese's oldest son will go to college soon, too
While Ava, 19, is Reese's oldest, she also has a son named Deacon, 15, and a son named Tennesee, 6. Her oldest two are from her marriage with Ryan Phillippe, while Tennessee is her son with her current husband Jim Toth. She shared that little Tennessee just finished Kindergarten and will be going into first grade in the fall! He is so cute.
View this post on Instagram
According to PEOPLE, Reese joked, "She's coming back. Apparently, the moms here who've had kids who've gone to college, they come back, right? I thought she'd be gone, but she's coming back."
Reese quit college after a year to pursue acting
Reese also reminisced about her own college experience. She went to school for a year, but then dropped out to pursue her acting career. Even though she went on to hit it big, her mother wasn't exactly supportive of her decision for many years. See a photo of Reese's mom below!
Reese said her mom wanted her to be a plastic surgeon and was very upset when Reese dropped out of school. She said her mom was mad for about a decade! But then, she "bought her a house and she got over it." That is too funny! We wonder why her mom wanted her to be a plastic surgeon so bad… we just can't picture Reese doing anything other than acting.
View this post on Instagram
What do you think about Reese crying about Ava leaving for school? It is a very common issue when parents have their first child leaving the home for college! If you have kids that went to college, did you cry when they left?