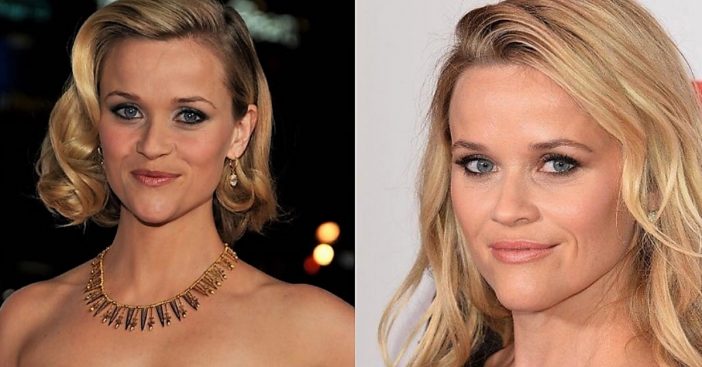 Many actresses in Hollywood will do anything to avoid aging or looking older. But, it appears that Reese Witherspoon is actually embracing and even enjoying the process! She recently said she actually enjoys seeing those gray hairs and wrinkles in the mirror.
What is her reasoning? None of us really admit that we enjoy seeing gray hairs and wrinkles, let alone those in the public eye. But, she said she loves the reminders of how much she has grown in her life and career. She said she has earned every single one of those gray hairs and fine lines. We totally agree!
So, how old is Reese now?
https://www.instagram.com/p/BwZ9A_YjuLq/
Reese is currently 43 years old and has teenagers, which likely makes you age faster! What a great attitude she has! It is so easy to get caught up in what society says you should look like. Gray hair and wrinkles are a reminder of how lucky you are to be alive and how much you've been through.
https://www.instagram.com/p/Bsx_a-zDpYs/
Reese looks back to when she was only 25 and early in her career. She was much more self-conscious back then. She said she even prefers being in her 40s to being in her 20s.
However, what is her biggest beauty regret?
https://www.instagram.com/p/Bu1hs7sDY52/
What is her biggest regret when it comes to how she took care of herself in the past? She remembers that the '90s were big about thin eyebrows. Did you have barely-there brows in the '90s? Many people did. Reese said she looks back at photos now and hates how her eyebrows looked. She wishes she didn't pluck them so thin.
https://www.instagram.com/p/BuJ0Y-5j3rT/
Reese looks incredible these days and her daughter is her mini-me! Reese currently stars in the show Big Little Lies on HBO. It recently got renewed for another season. Do you watch her show? She is probably most known for her role as Elle Woods in Legally Blonde and the sequel that followed.
https://www.instagram.com/p/Bt6QFnNDIUl/
Do you love Reese Witherspoon? Do you think she is aging very well? It is so nice to hear a celebrity talk about loving their gray hair and wrinkles! They are very normal signs of aging that everyone goes through if they are lucky enough to grow older.
If you enjoyed this article, please SHARE with your friends who love the actress Reese Witherspoon!
Check out this interview below where Reese Witherspoon reveals 73 things about herself you may have never known: