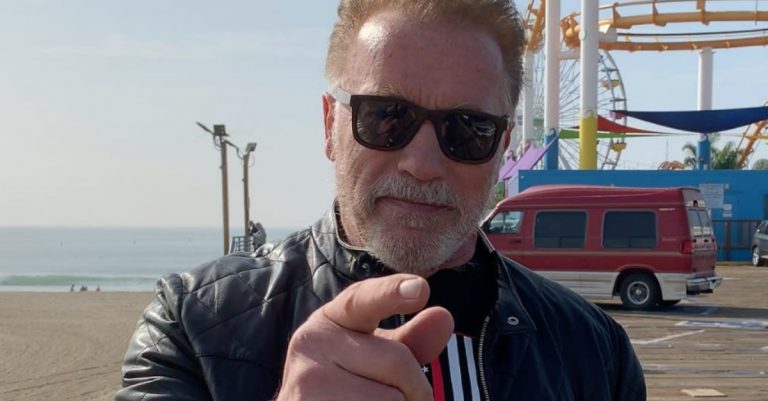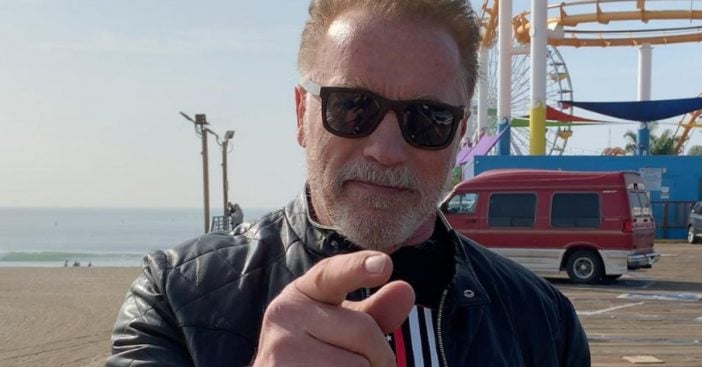 A video surfaced over the weekend of Arnold Schwarzenegger being kicked in the back by an attacker while he is at an event in South Africa. New footage shows that he barely flinches during the attack, which proves the 71-year-old is truly still someone to be reckoned with.
Arnold was reportedly more startled than anything and did not realize someone tried to drop kick him from the back. Security rushed to his side quickly and pulled the attacker away. The attack occurred at his event called Arnold Classic Africa in South Africa this past weekend.
Arnold has spoken out about the attack
View this post on Instagram
He wrote on Twitter, "We have 90 sports here in South Africa at the @ArnoldSports, and 24,000 athletes of all ages and abilities inspiring all of us to get off the couch. Let's put this spotlight on them."
Arnold continued, "And if you have to share the video (I get it), pick a blurry one without whatever he was yelling so he doesn't get the spotlight. By the way… block or charge?"
View this post on Instagram
The first video and articles that surfaced said that Arnold could have been hurt, but the new videos that have come out show that he really wasn't bothered. He reportedly thought that he was just being jostled by the crowd, not kicked hard in the back. What a rockstar.
Mario Lopez had the greatest quote about the incident
View this post on Instagram
Actor and friend of Arnold, Mario Lopez, commented on the post and gave us one of the best quotes ever. Mario said, "Some idiot tried to drop kick 71yr old @Schwarzenegger. Like a mosquito kickin' a rhino, it didn't even bother my guy…#legend." Truly was like a mosquito kicking a rhino!
Arnold has also said that he decided not to press charges against the attacker. He said that he hopes the guy gets a wake-up call and gets his life on the right track. That seems to be the best attitude he could have! Way to go, Arnold!
View this post on Instagram
What do you think about this crazy story and videos that have surfaced from the event? If you found this interesting, please SHARE with your friends and family who love Arnold Schwarzenegger! This whole incident will truly give them another reason to love the actor and previous Governor. If you were interested in this story, don't forget to check out more footage of his event.
WATCH the video below of Arnold Schwarzenegger getting kicked in the back and barely noticing: