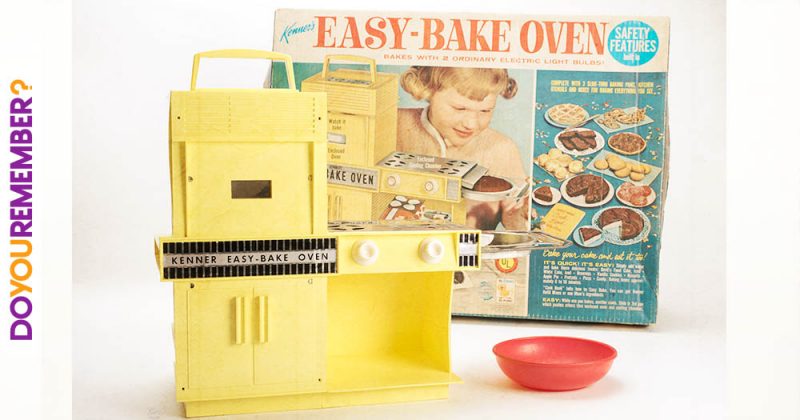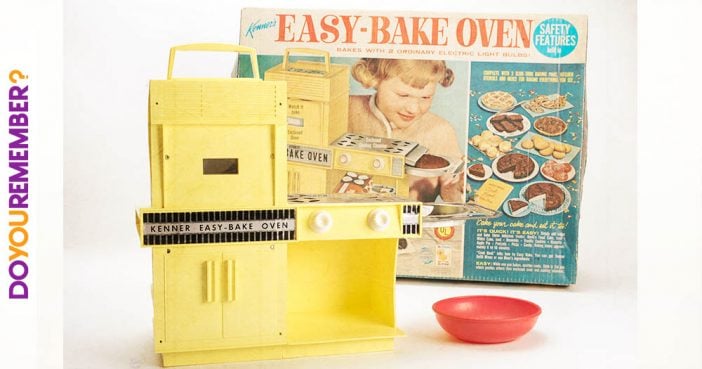 The Easy-Bake Oven was first manufactured in 1963 and has been evolving ever since. As of late May 2017, the oven is still a beloved children's toy that has been seen through generations. According to Wikipedia, the original oven used a pair of ordinary incandescent light bulbs as a heat source. However, more current versions use a true heating element.
The oven usually comes with packets of cake mix and small pans and additional mixes can be purchased separately. The water is mixed into the pan with the cake mix. Then, it's pushed into the oven on a small tray through a slot. When it's done cooking, the cake is pushed out through a slot on the opposite end. And voilà!
The success of the Easy-Bake Oven
https://www.facebook.com/photo.php?fbid=10219959139517389&set=gm.2651245345144098&type=3&theater&ifg=1
In just the first year of production, Kenner sold 500,000 Easy-Bake Ovens and by 1997, over 16 million ovens in various models had been sold. After Kenner became a division of Hasbro, the models began to expand even more, bringing on the creation of the Easy-Bake Oven and Snack Center and the Real Meal Oven. This oven made it possible to cook larger portions of foods, and ultimately, it would end up winning the 2003 Best Toy Parenting magazine Toy of the Year Award.
RELATED: Unsettling Toys From The '70s That Literally Creeped Us Out
The oven was later inducted into the National Toy Hall of Fame in 2006. The last version of the oven to use the 100-watt incandescent light bulb was in 2011 and it was replaced by the new heating element titled Easy-Bake Ultimate Oven.
Not free from issues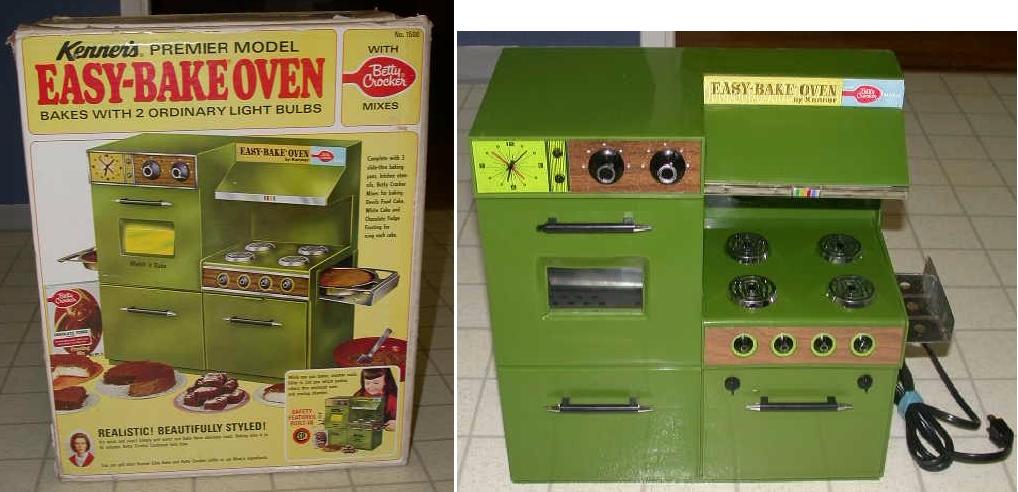 The oven hasn't been free of mishaps though. A recall of products occurred in 2006 when Hasbro received reports of 29 children getting their hands or fingers caught in the front-loading door. This included 5 reports of razor burns. Then, in February 2007, there was another voluntary recall issued for parents to no longer allow children under the age of 8 to use the Easy-Bake products. They were able to send out a modified retrofit kit so that a plastic grate could fit over the existing oven door.
However, despite the retrofit kit, the problems continued. This brought an additional 249 reported incidents including 77 burns, some of which were second or third-degree. A 5-year-old girl's finger even required amputation because a burn was so severe. This recall would end up affecting 985,000 ovens in total.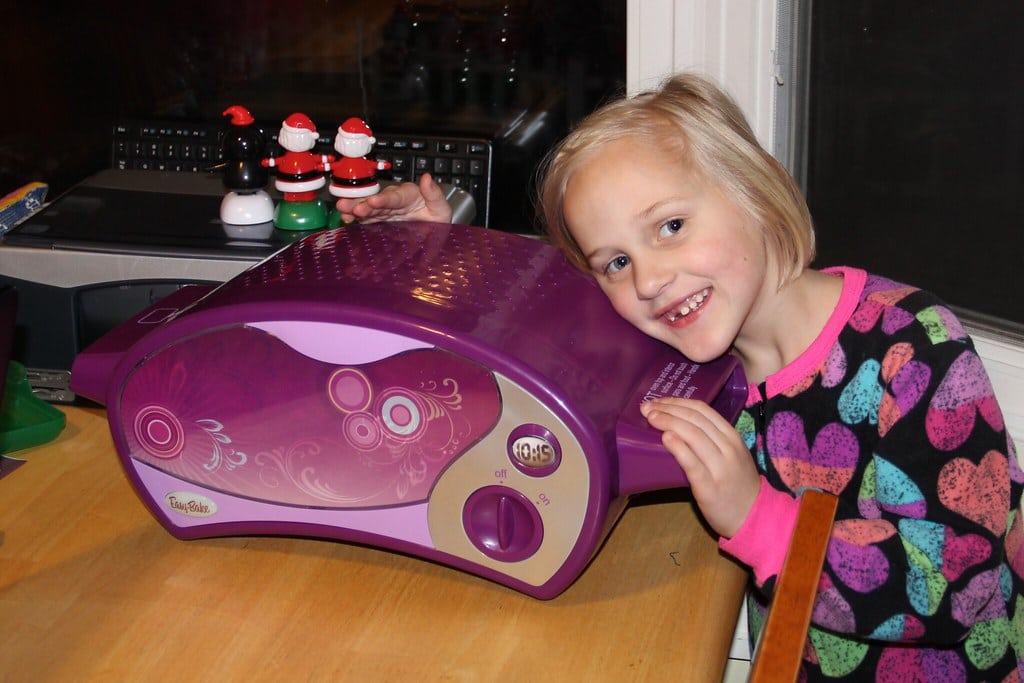 Did you ever own an Easy-Bake Oven?