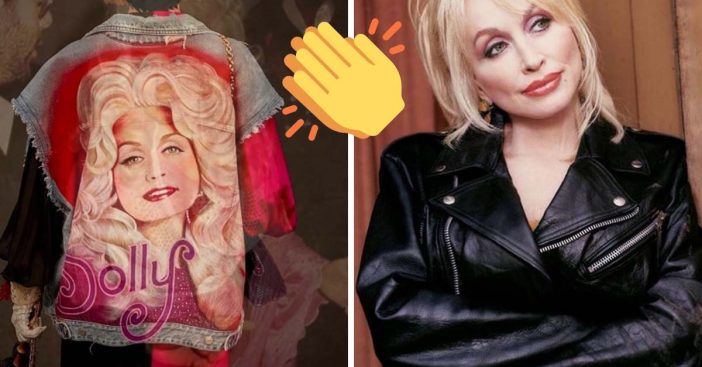 Dolly Parton recently accepted a deal with the company IMG to help her develop a new lifestyle brand. The lifestyle brand is set to contain clothing, jewelry, home goods, and other accessories. This is perfect for Dolly, who loves to create her own outfits. In fact, it has been said that Dolly and her team create about 300 outfits per year, and that includes shoes and accessories too!
Dolly's first clothing item that is available is one she worked on with Gucci. We previously reported that there is a sleeveless jean jacket that has her name and painting of Dolly on the back. Is this something you would wear or do you think it is too flashy? Check out the photo below!
Learn what Dolly said about this new lifestyle brand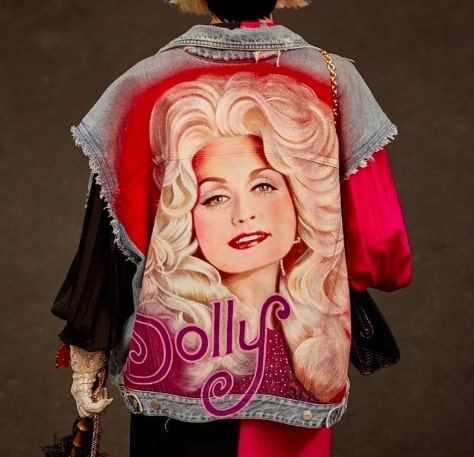 IMG likely chose to work with Dolly because of her incredible fan base. Not only does she have 1.8 million Instagram followers, but the singer still has popularity in the music industry. Dolly is currently 73 years old but doesn't appear to be slowing down any time soon.
View this post on Instagram
Dolly said in a statement, according to WWD, "I am excited to be working with IMG on a global scale to give my fans products that they will cherish for years to come. You might even see my mug on a mug!"
View this post on Instagram
No word on when these items might be available or where they will be sold. We will update you when we learn more! If you can't wait, perhaps you should look into booking a trip to Dollywood in Tennessee. They have lots of shops, even one called Dolly's Closet!
View this post on Instagram
There are also tons of items available online for any Dolly fan including this book titled "What Would Dolly Do?: How to Be a Diamond in a Rhinestone World." You can also catch Dolly in her new Netflix series Heartstrings, coming sometime in 2019.
View this post on Instagram
What do you think about Dolly Parton creating a lifestyle brand? What kind of items would you love to see her offer? Do you love the way that Dolly dresses and would love to buy some of her clothing?
If you enjoyed this news, please SHARE with your friends and family who will be excited about Dolly's upcoming lifestyle brand! We can't wait to see what products she will offer!
If you still can't get enough Dolly, check out the video below to learn about her thoughts on life. She is so inspiring!