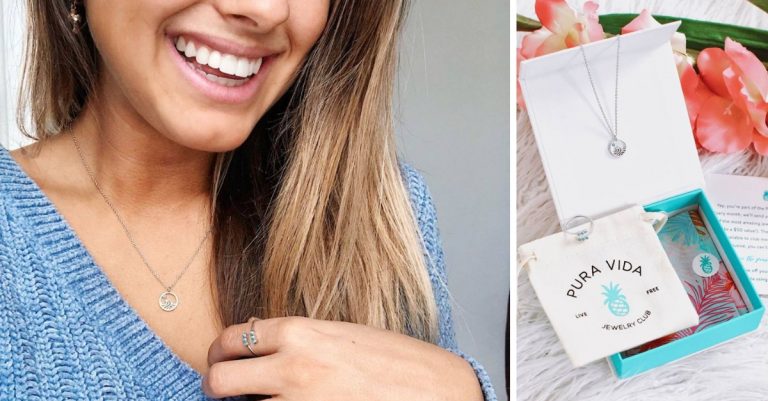 Are you a jewelry lover? If you're always looking to switch up your jewelry, Pura Vida is now offering a jewelry club membership. It is perfect if you enjoy getting surprises in the mail each month and love to try new jewelry pieces in your everyday looks.
When you sign up, each month you will receive two exclusive Pura Vida jewelry items. These items are only available to Pura Vida Jewelry Club members. Even though you only pay $19.95 or less, the jewelry has an up to $65 value! Shipping is always free within the United States too. International shipping is only $5 per month.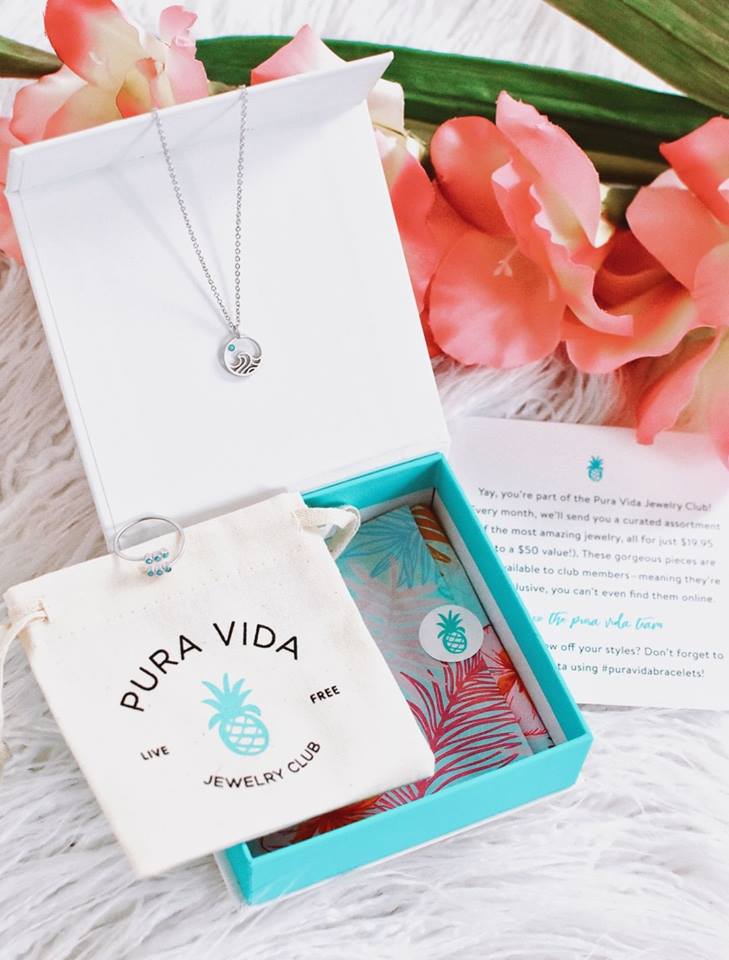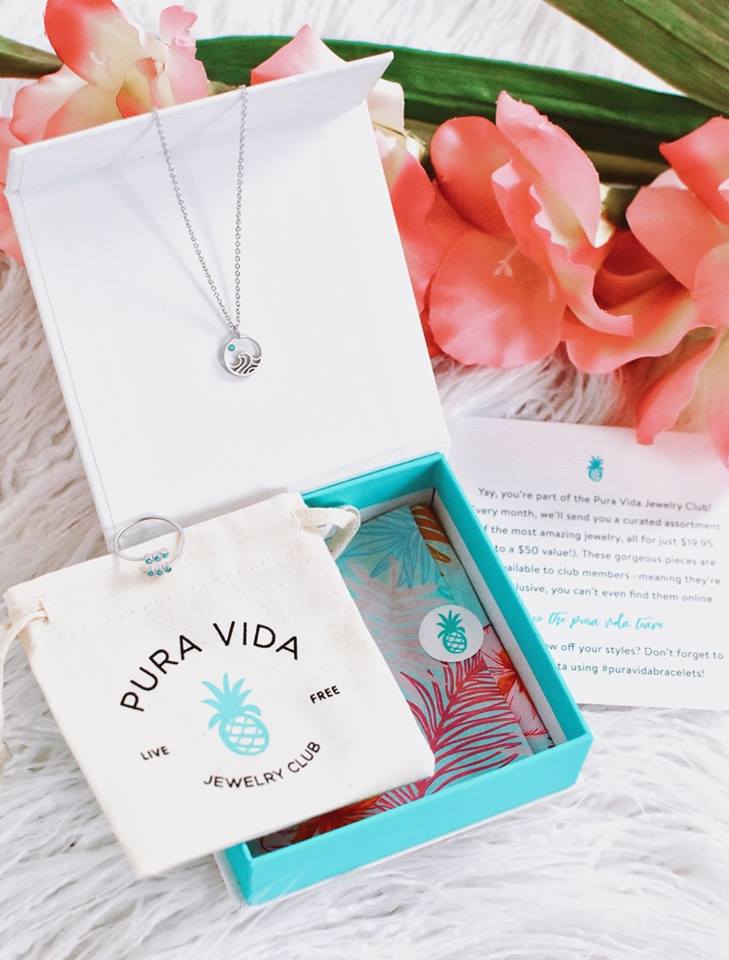 Each item is trendy and the boxes include a mix of earrings, necklaces, or rings. When you sign up, you give Pura Vida your ring size to ensure everything is the perfect fit. All of the earrings are designed for pierced ears. The best part? With every purchase from Pura Vida, you are helping artisans around the world. Pura Vida also gives back to the community and various charities.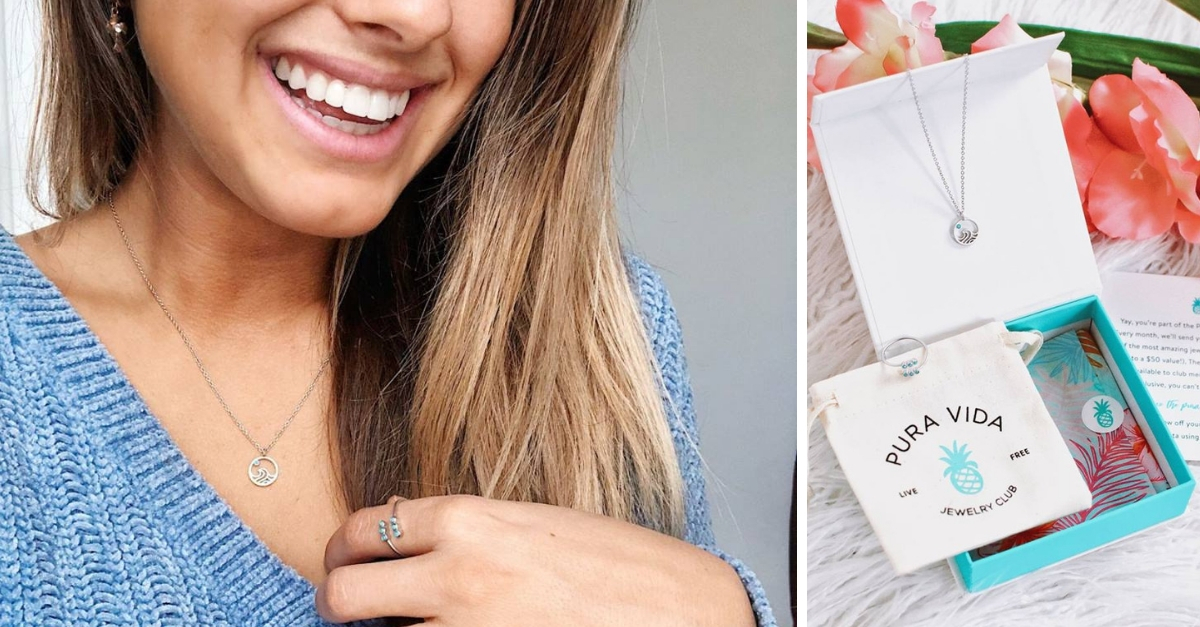 If you are interested in joining the Pura Vida Jewelry Club, you can sign up for a monthly subscription, six-month subscription, or yearly subscription. It is $19.95 per month and you can pause or cancel at any time. If you purchase the six-month subscription, you pay one payment of $102.00 (that's one month free!). If you purchase the yearly subscription, you pay one payment of $180.00 (that's three months free!).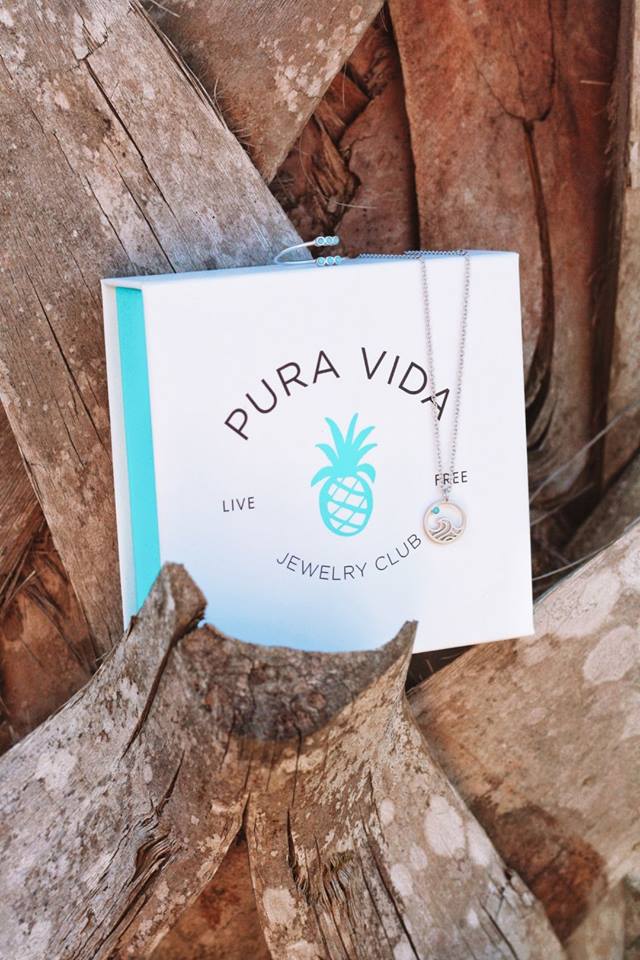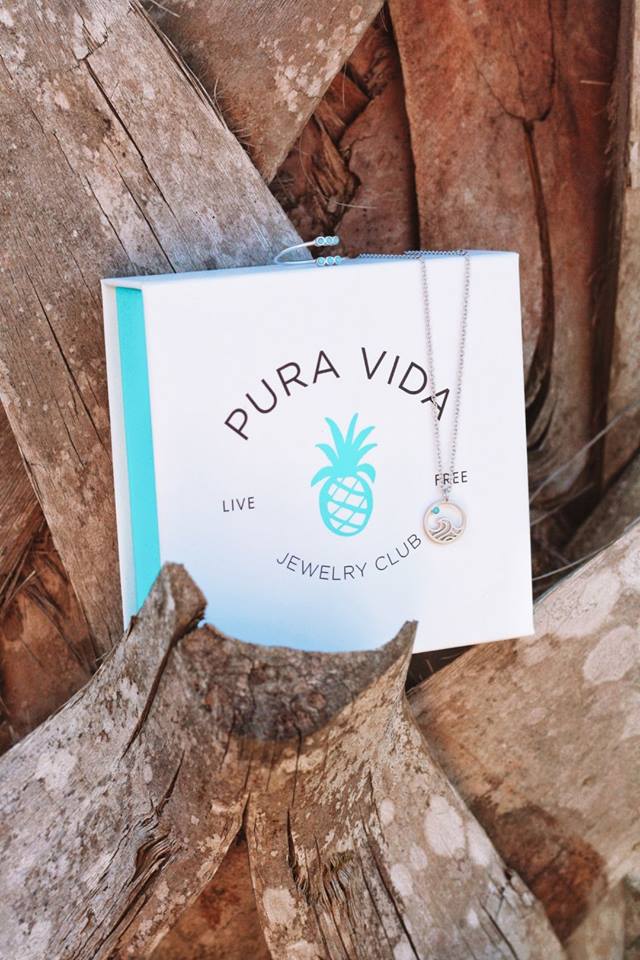 The orders ship within 4-5 days of purchase and will arrive around the 15th of every month after that. Your card will be charged on the 7th of each month. You can pause or cancel at any time, no questions asked.
Please SHARE with all of your friends and family who love to have the latest in jewelry trends and would love to sign up for the Pura Vida Jewelry Club!
Here at DoYouRemember? we ensure our readers are delivered the best content and products. If you make a purchase through one of our links, we may earn an affiliate commission.