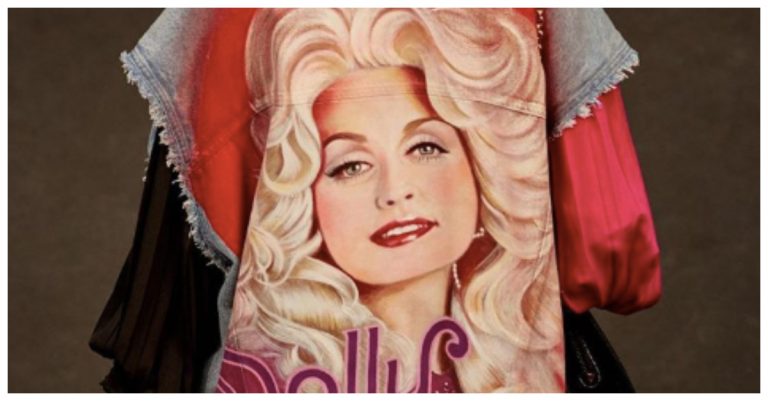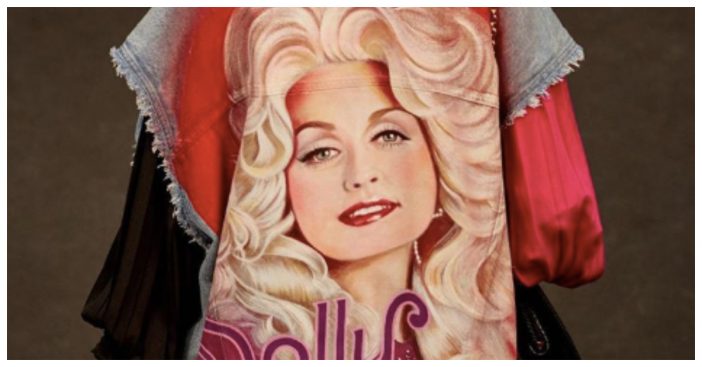 If you ever wanted to own a designer brand jacket with your favorite music star's face on it, now you can. Gucci has officially produced a jacket with Dolly Parton's face on it. The jacket was part of an 84-piece collection that consisted of bejeweled cod-pieces, Mickey Mouse handbags, multiple neon feather boas, and a live cockatoo, according to The Cut.
Designer Alessandro Michele presented the jacket paired with leggings and a shirt, a minimalist look that, because of Parton's face on the back of the jacket, seemed more maximalist than anything. The official Gucci Instagram account pay homage to the country star's face on their clothing. The post read, "In a tribute to the most honored female country performer Dolly Parton, a sleeveless denim jacket with her image on the back, a two tone shirt and leggings, seen before the #GucciSS19 fashion show in Paris by #AlessandoMichele."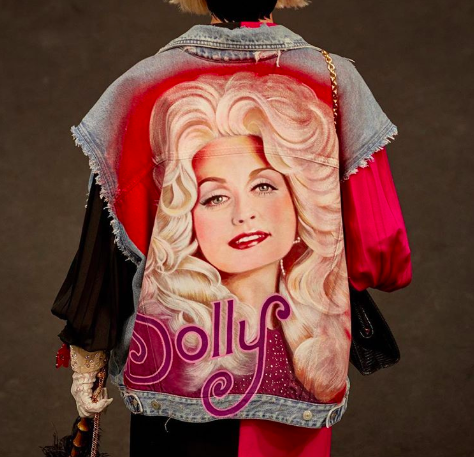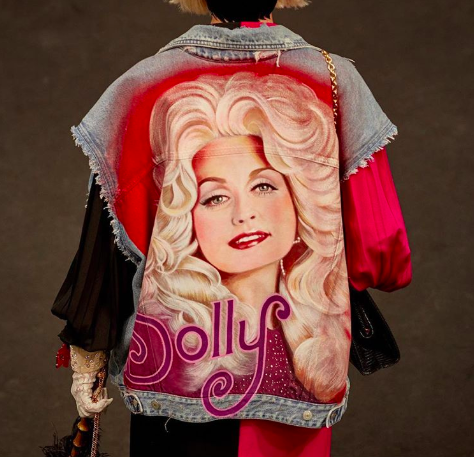 Parton wasn't the only female musician that Michele paid homage to. Actress and singer/songwriter Jane Birkin performed at the Gucci Paris Fashion Week Show, singing her 1993 hit "Baby Alone in Babylone". Birkin is also famously known for rocking a casual t-shirt and jeans. The Cut also reports that the late Janis Joplin was the inspiration behind the felt hats that were presented at the show.
https://www.instagram.com/p/BoHnXB6nsUI/?tagged=janebirkin
The rest of the pieces that were promoted on Gucci's Instagram, alongside the Dolly Parton jacket, definitely give nods to old-fashioned clothing and style. Many of the colors featured were bright reds or blues with patterns or fabrics that would be considered 'retro' in today's world. One of the most eye-catching pieces was definitely the all-red outfit, a dress paired with stockings, black Gucci-brand Mary Janes, and a Mickey Mouse handbag.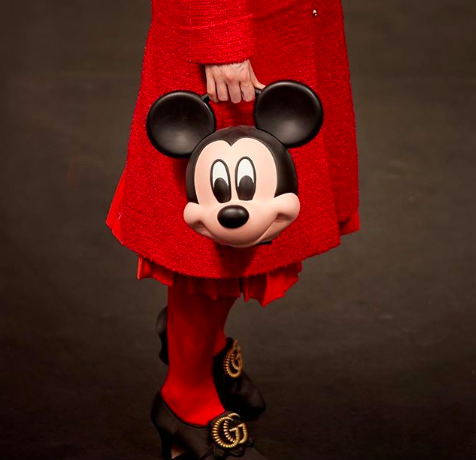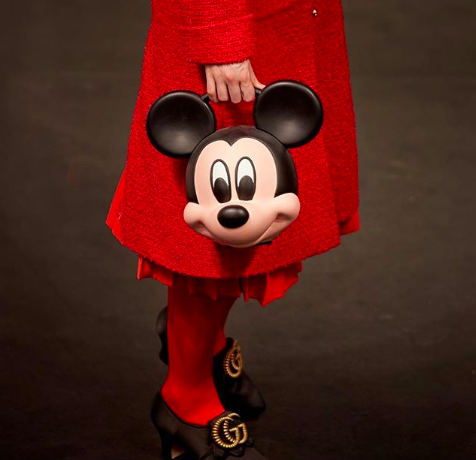 Gucci is a designer brand that is known for creating some funky fashions and somehow they just work. Or they don't, it's all up to personal perspective. Some of the funkiest outfits to come out of Gucci include a peach-colored patterned blazer paired with the same pattered skirt, sneakers, and a winter hat. Oh, and don't forget the Gucci handbag.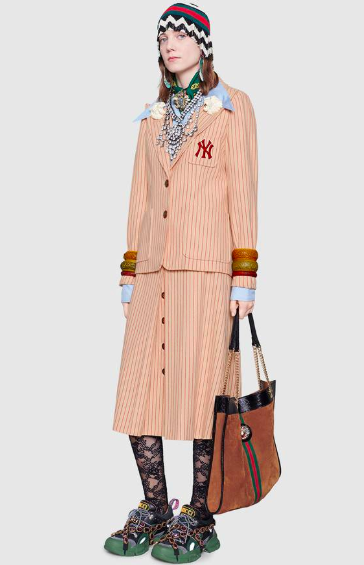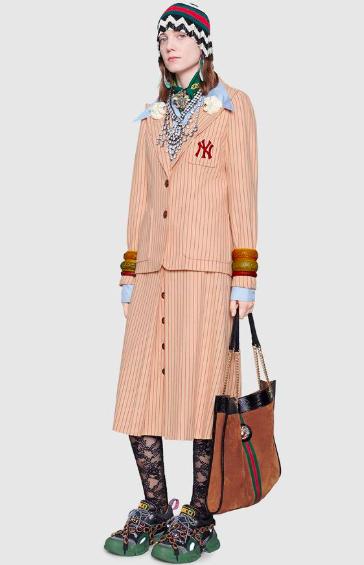 The men's section of Gucci is just as interesting. One outfit featured on the website is a patterned trench coat paired with what appears to be a brown jumpsuit, black dress shoes, and a scarf. This gentleman is also wearing a winter hat and a ski mask for some reason. We can't forget the fact that both outfits sport a very obvious New York Yankees logo.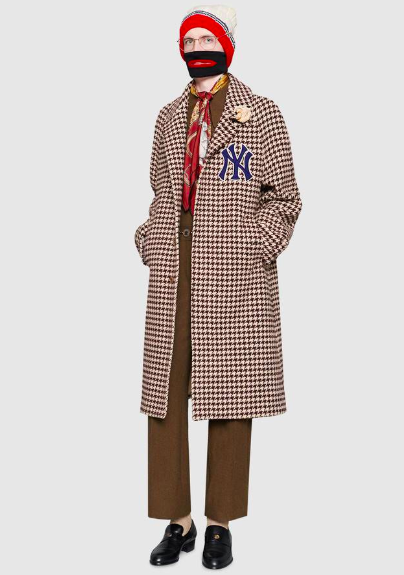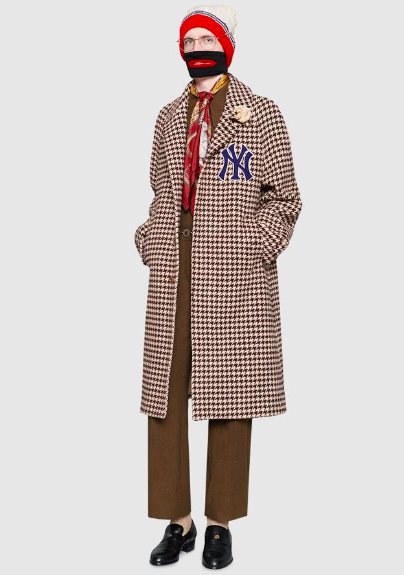 While it's no secret that some of Gucci's fashion creations are nothing short of unique, we can all agree that the denim Dolly Parton jacket looks pretty awesome!
Please SHARE this article if you'd buy that Dolly Parton jacket!