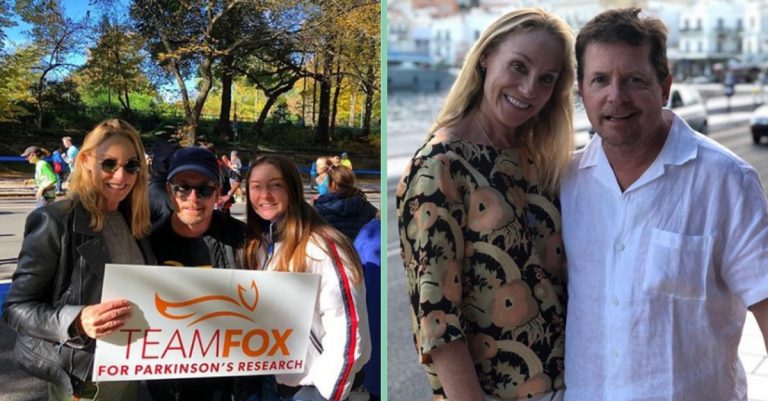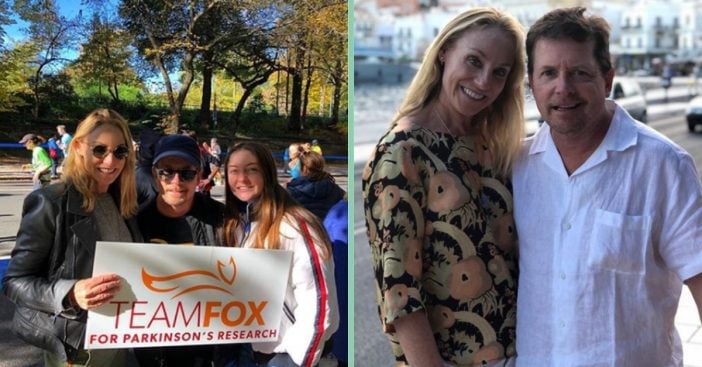 In the face of Parkinson's disease, Michael J. Fox has been nothing but optimistic in his battle since 1991 when he was originally diagnosed. Still, even today he still struggles with trying to maintain that optimism and still has his off days just as everyone else does. While chatting with good friend Denis Leary at the Tribeca Film Festival recently, he opened up about his struggles.
"I feel sometimes I don't want to be selling people the optimism thing because people have tough lives. Depression is real, and things happen to them that I can't even comprehend. They make my stuff seem like Band-Aids and skinned knees. So I don't want to be saying, 'Cheer up!' Some stuff sucks," he explains honestly.
https://www.instagram.com/p/BueW-elFsxB/
At just age 29, Fox was diagnosed with early-onset Parkinson's disease. The past year, in particular, has been a hard one for the actor has he underwent major spinal surgery. Additionally, while recovering he fell and shattered his humerus which ended up needing a plate to repair. He's really been struggling recently, but he is hanging in there!
"I'm known as a guy who makes lemonade out of lemons, but I was out of the lemonade business: 'I can't do this anymore, I can't'. But then I realized that I have to take every step one at a time now, and that slows life down. You have more time that way. Every step is a new adventure. I could fall down, not fall down, I could go off this way, go backwards — who knows?"
https://www.instagram.com/p/Bqf8Hf3lIxy/
So, what is Fox up to these days while he combats Parkinson's disease?
He is working on a new memoir and still pursuing acting, thankfully! Some recent roles of his include the TV Sserieseries Designated Survivor (2018) and a short that's currently being filmed, according to IMDb, called The Beast, Wildfire at Fort McMurray which does not have a release date yet. He has also been involved in voiceover work for children's TV shows and video games, including the TV show Phineas and Ferb in 2011 and the video game Lego Dimensions (as his Back to the Future character) in 2015.
We're so glad to hear he's still going strong in his craft!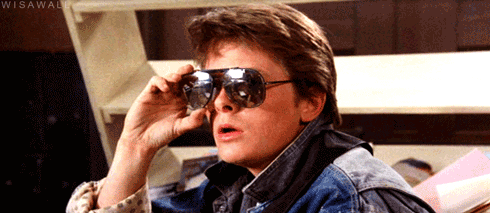 Fox, who is now 57 years old, is also continuously working on his foundation, the Michael J. Fox Foundation. He's been really working on research to help in detecting symptoms of Parkinson's early on.
"After I'm gone, if I had something to do with [finding a cure], that will be great," Fox said.
https://www.instagram.com/p/BpxOIualu9m/
Be sure to SHARE this article if you Michael J. Fox and his optimism, even on the harder days! We're rooting for him!
Check out an interview with Michael J. Fox that was done in the last year, of the actor talking about his fight with Parkinson's: