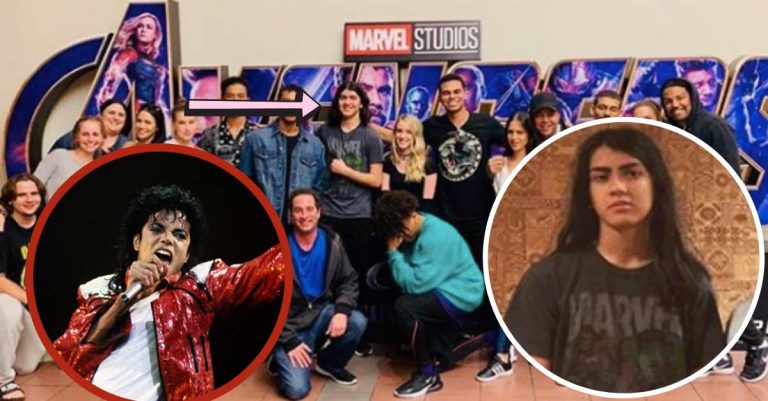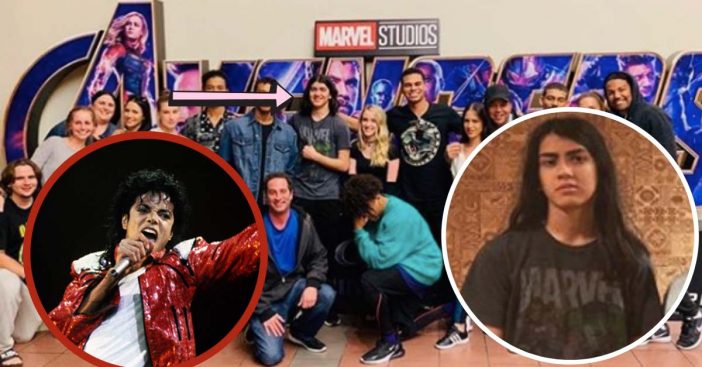 Michael Jackson's youngest son, Prince Michael Jackson II, has finally made a public appearance. This is the same son who the late singer famously called "Blanket." Prince Michael, who legally changed his name to Bigi in 2015, is now 17 years old and is making an appearance on his older brother's Instagram feed.
A photo began surfacing on social media that was originally posted on Michael Joseph "Prince" Jackson Jr.'s profile, showing the two brothers and a large group of friends going to see the newest box office hit Avengers: Endgame.
https://www.instagram.com/p/BwyNRDAgcuW/?utm_source=ig_embed
"Bigi" can be seen right in the middle of the photo wearing a grey shirt, while Prince, who is 22 years old, is kneeling down at the far left side of the photo. Sister Paris Jackson, who is 21, was not in the shot.
Bigi is the son of Jackson and an unidentified surrogate, while Paris and Prince's mother is Debbie Rowe. She was married to Jackson from 1995 to 1999. This is a super rare occasion as Bigi rarely ever makes these kinds of public appearances, even in just photos, although the 17-year-old did appear in a Jackson family photo on Christmas in 2017.
https://www.instagram.com/p/BdIxz4PHJnW/?utm_source=ig_embed
Prince talked to TODAY back in 2017 about his connection to his siblings and how well they get along. From what he says, it sounds like they all get along pretty well! "Me and my siblings, we get along really well. Especially my sister, she's grown so much, and I think she's been able to really step up. And I don't really see myself as her older brother. It's kind of like we're equal partners when it comes down to it. And Bigi's just so mature for his age — it's a pretty strong bond," he says.
Recently, the Jackson family has been at the center of some serious allegations that were brought to light once again about the late singer. The documentary Leaving Neverland premiered on HBO, which detailed accounts of sexual assault from Jackson towards two boys, roughly 10 and 7 at the time.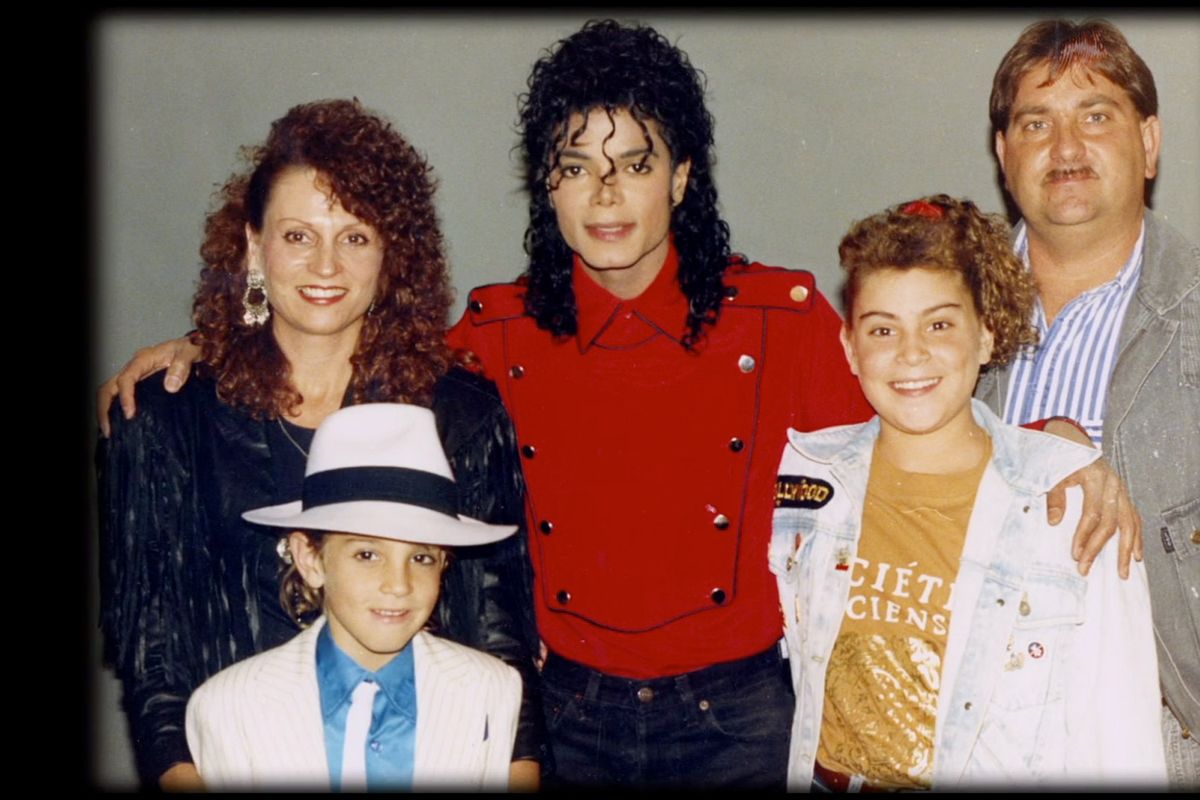 Members of the Jackson family have spoken out against the release of the documentary.
Additionally, Jackson's estate has said that the project "isn't a documentary, it is the kind of tabloid character assassination Michael Jackson endured in life, and now in death. The film takes uncorroborated allegations that supposedly happened 20 years ago and treats them as fact. … The two accusers testified under oath that these events never occurred."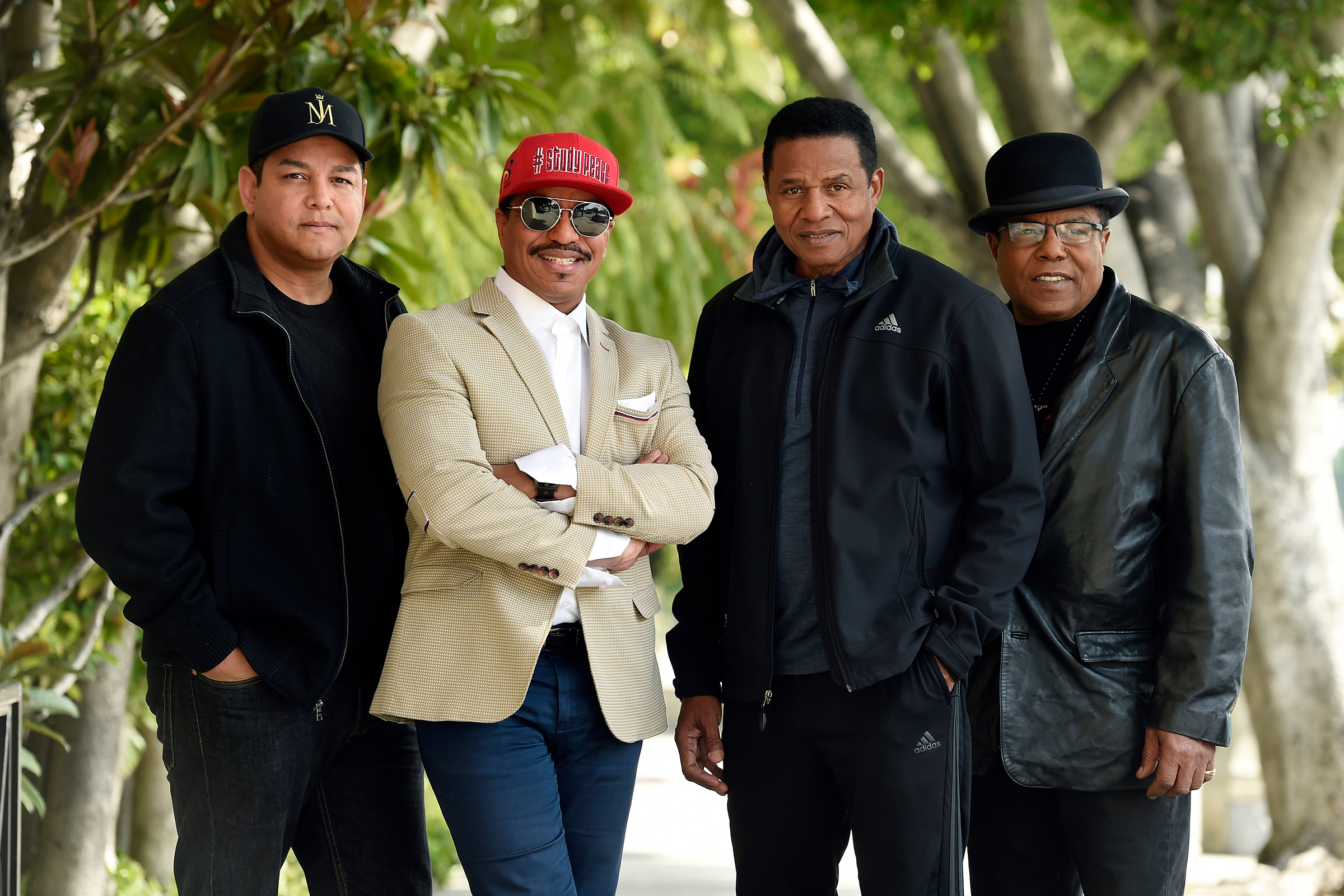 Be sure to SHARE this article with your friends and family!
Check out the video below for more rare photos of Bigi Jackson: