There's nothing better these days than seeing a family all dressed up for Easter Sunday mass! A lot of kids and families don't really dress up anymore. Do you still dress up for Easter Sunday mass?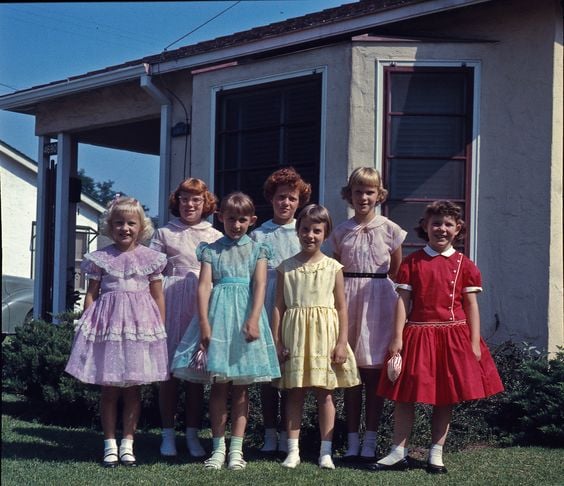 The photo above, according to its source, was taken in 1956. They've got all the colors of the rainbow in these Easter dresses!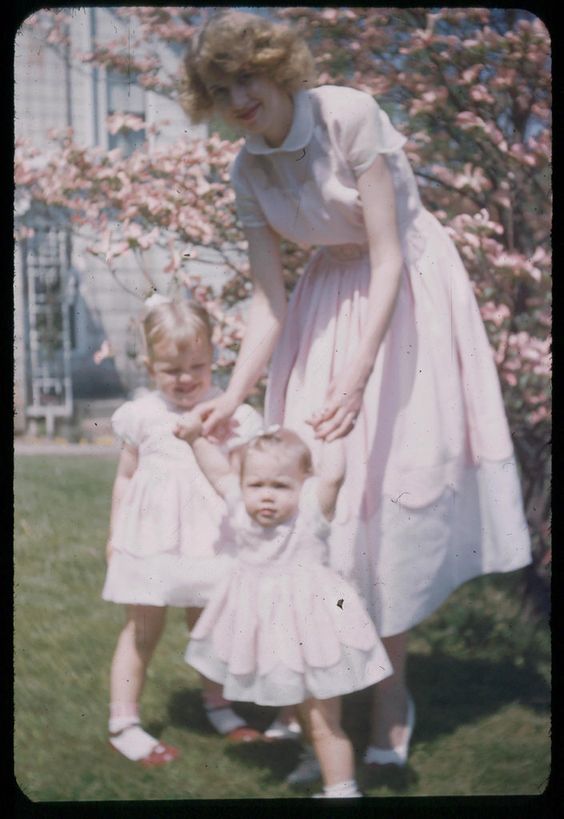 We have the ladies of the household in this photo! And their dresses appear to all be the same. How cute! The photo was allegedly taken on the Easter of 1953. Taking it way back in time!
Now, this is a cute one! An adorable yellow skirt with suspender-like straps and a beautiful white blouse. Nothing looks classier than that! We should definitely bring back this look, no?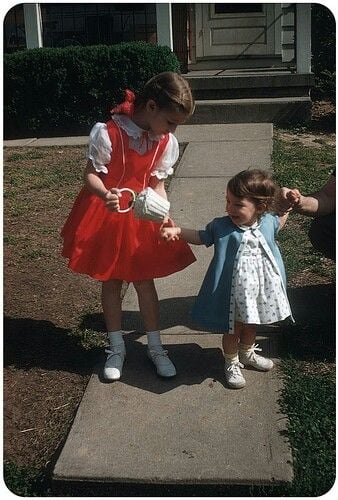 Another photo that circles back to 1956, but no hat or gloves in this photo! Nonetheless, these two sisters are looking absolutely precious in their dresses!
Did any of your Easter dresses as a kid look like these? Be sure to SHARE this article in light of Easter Sunday coming up!
Check out the video below for some antique home decor ideas for Easter: