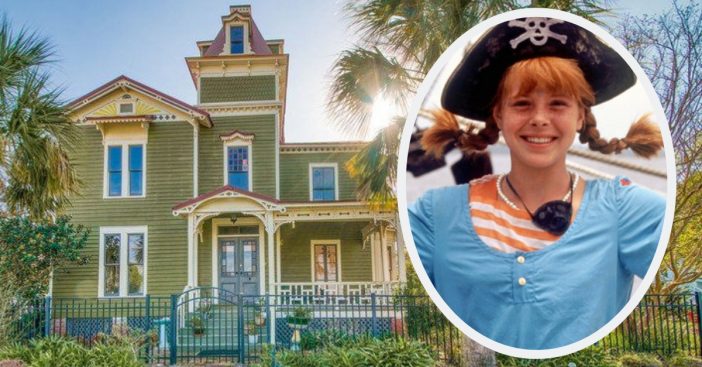 Do you remember Pippi Longstocking from the late '80s? Kids of the '90s and their parents will likely remember the 131-year-old Captain's House in Old Town Fernandina Beach, Florida. This town was actually called the fictional Villa Villekulla in the 1987 movie The New Adventures of Pippi Longstocking.
The home and location are both absolutely gorgeous. It might need some light renovations, but there's no doubt that the quirky architecture adds a lot of nostalgia to the home that we all remember so vividly! It's on the market for $750,000. Check out the photos.
The green house is surrounded by even more lovely green! Those palm trees are perfectly centered for enough sun and also enough shade. It's just a beautiful, rural-looking, simple home. Wait until you see the inside!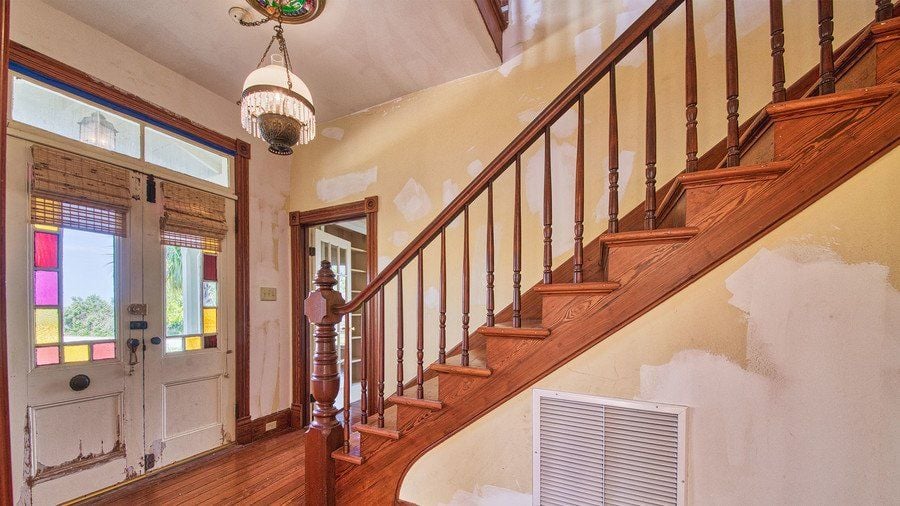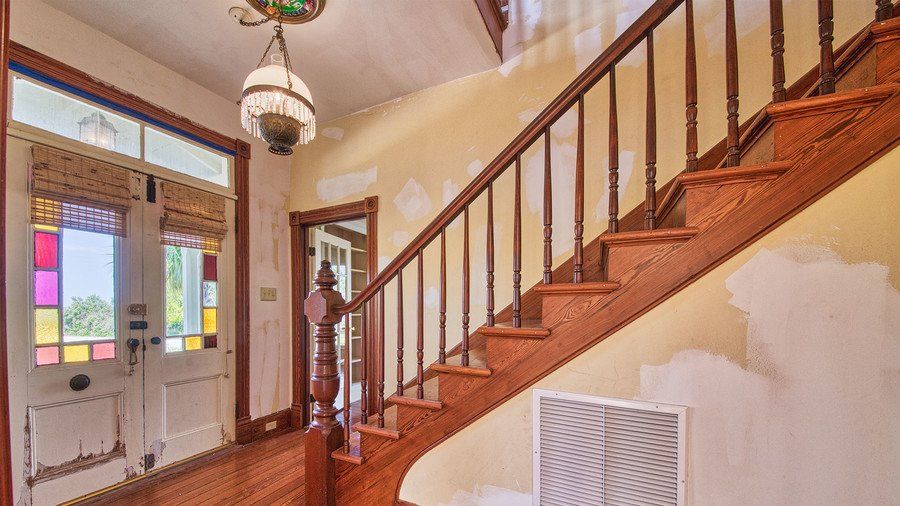 The inside of the house definitely needs a little work, but you can already see that it has a lot of potential! Just clean it up a bit, use a little paint to patch up the problem areas, and you're good to go!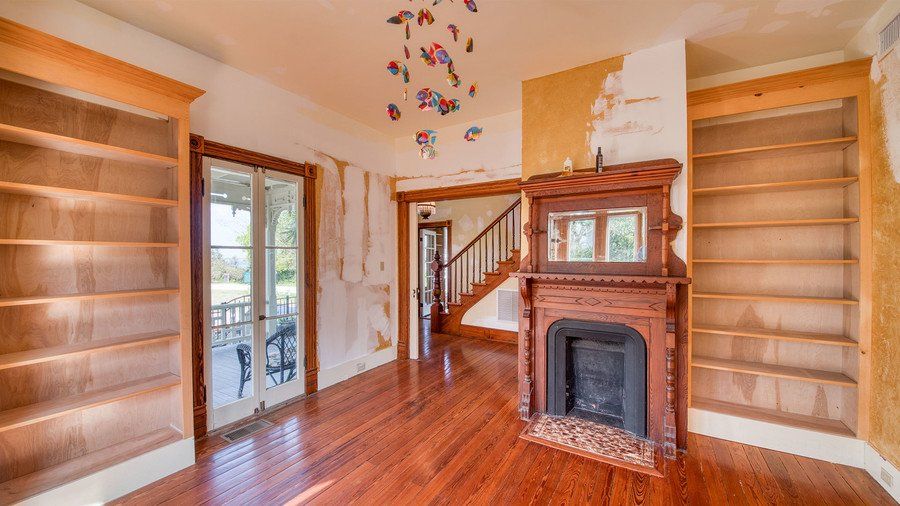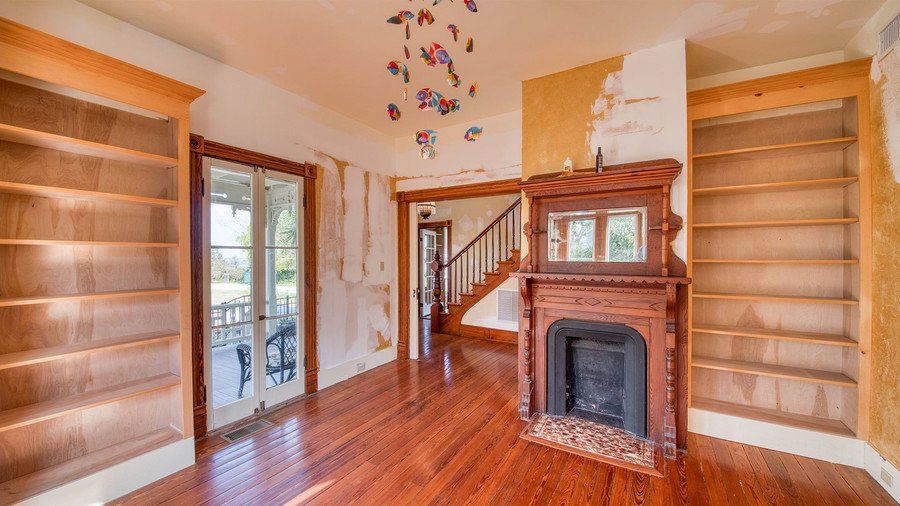 Seriously, this place could be a winner! The hardwood flooring is just beautiful and we can just tell that the fireplace would be a keeper once fixed up properly.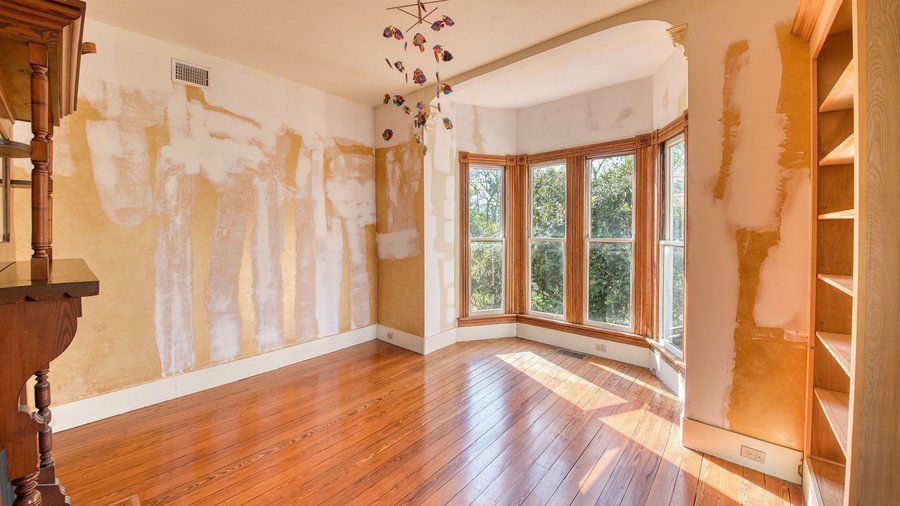 I am absolutely in love with this photo. With the right furniture, this particular room could be a big hit, especially with those floor-to-ceiling windows providing such beautiful natural sunlight for the room!
Read onto the NEXT page for more photos of this beautiful house… trust me, you'll want to keep looking!