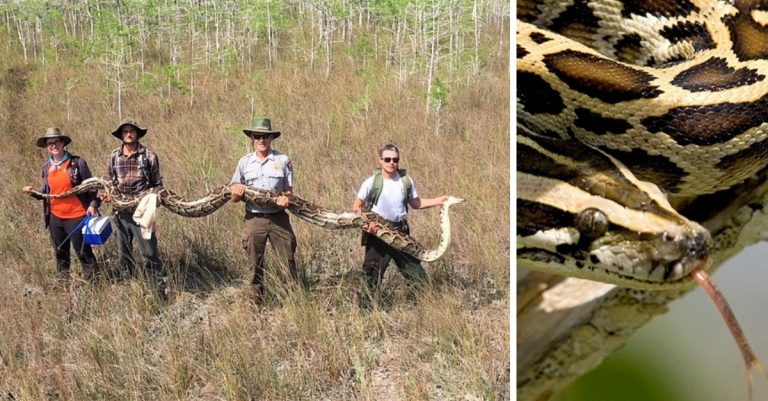 Scientists recently caught a record-breaking python in Florida. The female Burmese python was 17 feet long! The average size of these pythons is about 12 feet long. This particular python also weighed 140 pounds and was developing 73 eggs at the time they found her.
Scientists found this giant python in the Big Cypress National Preserve in Miami, Florida. The National Preserve posted an amazing photo of four scientists holding up the enormous snake with a caption about the python and how they found her.
You have to see this incredible photo
Part of the caption reads, "She is the largest python ever removed from Big Cypress National Preserve– and she was caught because of research and a new approach to finding pythons. Using male pythons with radio transmitters allows the team to track the male to locate breeding females. The team not only removes the invasive snakes, but collects data for research, develop new removal tools, and learn how the pythons are using the Preserve."
It continues, "The team tracked one of the sentinel males with the transmitter and found this massive female nearby. All of the python work at Big Cypress is focused on controlling this invasive species, which poses significant threats to native wildlife."
Burmese pythons are generally found in Southeast Asia, but they have been found in Florida. The Everglades is the perfect climate for them to thrive in. They started popping up in the Everglades in the '80s, likely being abandoned by pet owners.
A breeding facility that contained pythons was also destroyed in Hurricane Andrew in 1992 and many pythons got loose.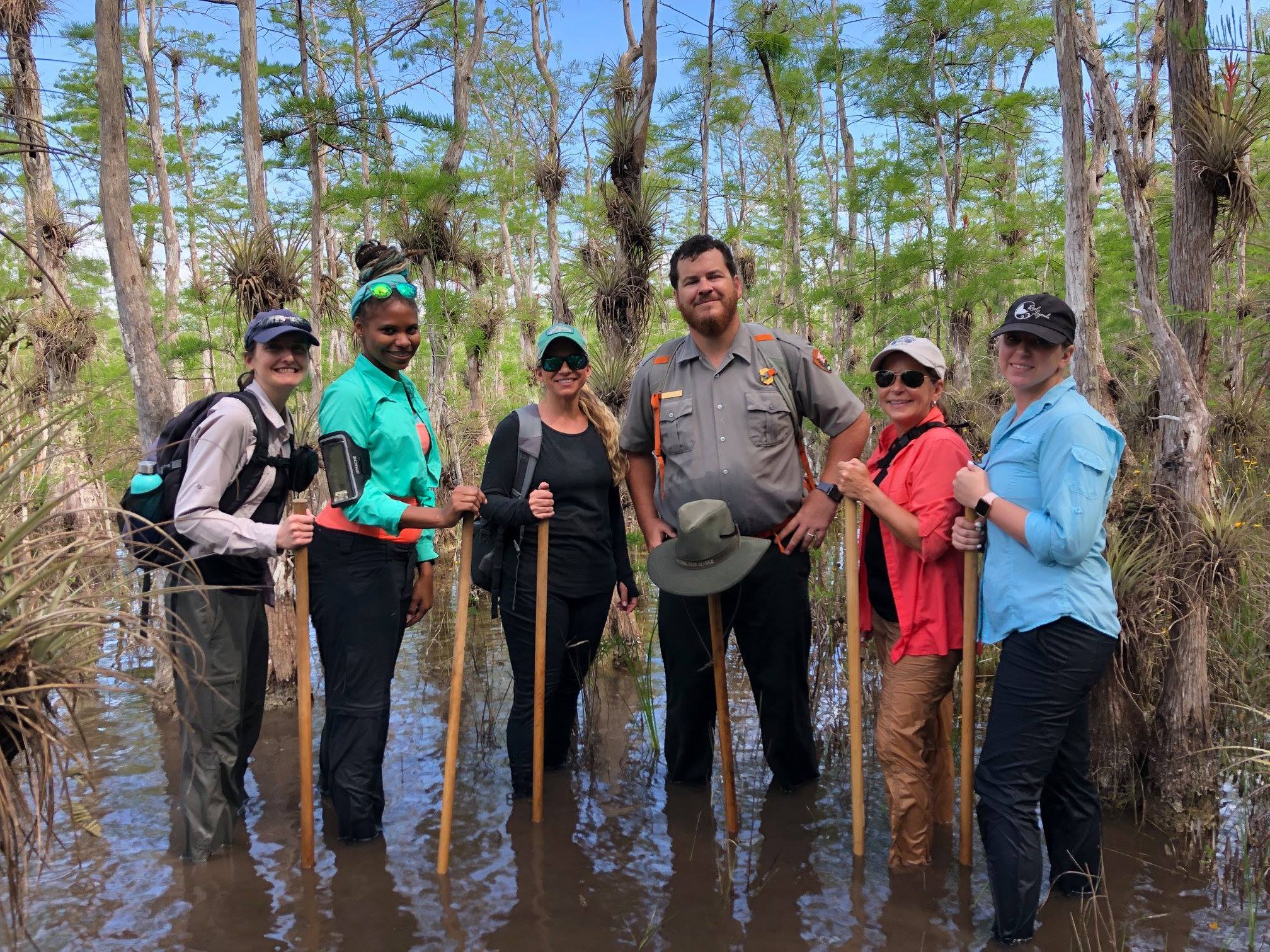 These Burmese pythons are dangerous to other wildlife in Florida because they aren't truly meant to live there. Scientists encourage hunters to kill these dangerous snakes to help conserve surrounding wildlife and keep the normal food chain intact.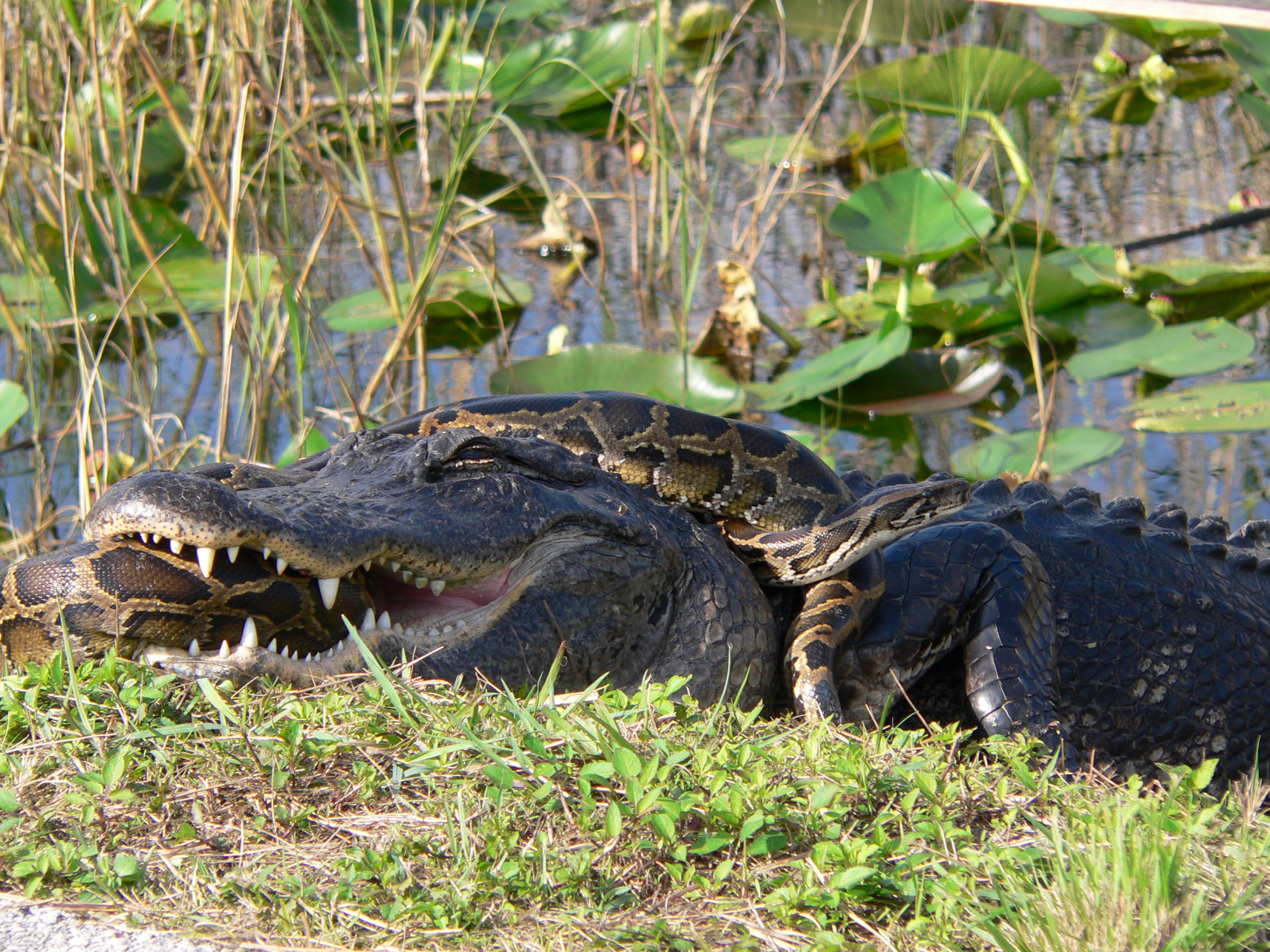 Have you ever seen a python that large? What would you do if you saw this out in the wild? What do you think of the photo of this incredibly large snake?
If you found this article interesting, please SHARE with your friends and family who won't believe how big this python is! You truly have to see the photo to believe it.
Check out the video to learn more about this giant python that was found in Florida: