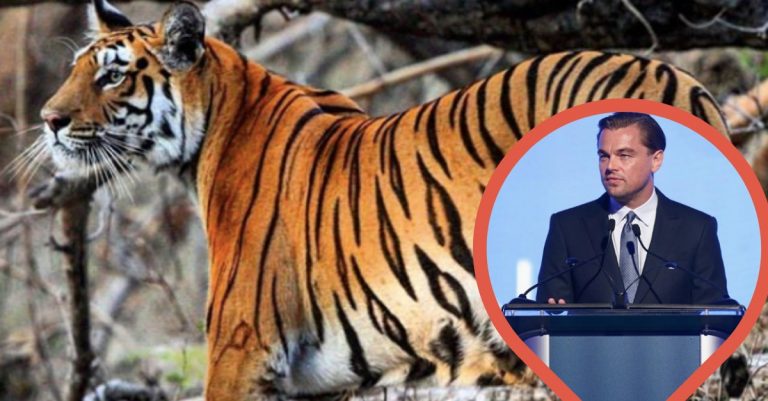 In 1998, Leonardo DiCaprio created his own foundation properly titled the Leonardo DiCaprio Foundation. DiCaprio "established his foundation with the mission of protecting the world's last wild places. LDF implements solutions that help restore balance to threatened ecosystems, ensuring the long-term health and well-being of all Earth's inhabitants," according to the website.
What's even more outstanding is that DiCaprio just donated a very generous $100 million towards wildlife conservation via his foundation, specifically to the Wildlands Conservation, Oceans Conservation, Climate Change, Indigenous Rights, Transforming California, and Innovative Solutions.
Just last November, DiCaprio posted a photo of himself posing for a photo with the legendary Jane Goodall, a famous wildlife conservationist. She specifically works in the conservation efforts of apes and chimpanzees. In the Instagram post, DiCaprio announced some exciting collaborative work he would be embarking on with Jane.
"Excited to be joining forces with @janegoodallinst to bring you an exclusive range of apparel benefitting ape conservation. Proceeds go to on-the-ground projects helping ensure the long-term survival of apes and their habitats. One week left to purchase – link in bio to see the collection."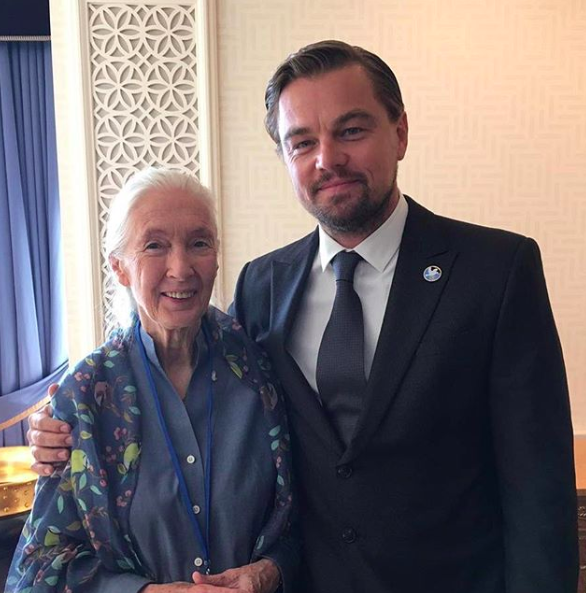 The news of DiCaprio donating $100 million actually came at the 20th-anniversary celebration event of the foundation itself. The event was attended by Arnold Schwarzenegger, Tobey Maguire, and more, who all came together to support DiCaprio and his wildlife conservation efforts.
The official foundation website states the mission by DiCaprio himself. "When I founded LDF 20 years ago, I did so based on the simple idea that we could make a real difference by directly funding some of the most effective environmental projects – whether it be individuals, grassroots movements or major nonprofits, we wanted to focus on getting critical funding to those who could have the greatest impact."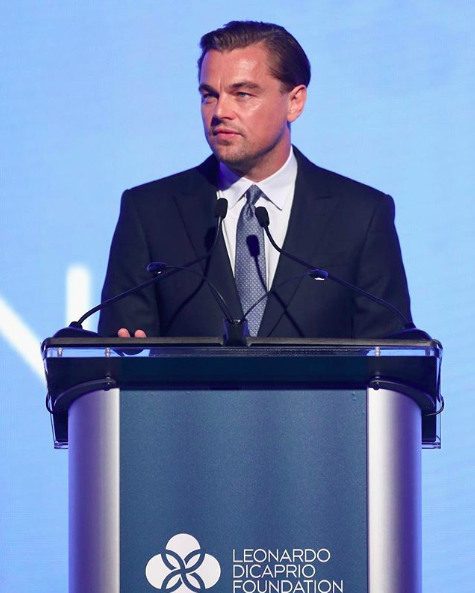 According to the foundation website, DiCaprio has also received some pretty wonderful achievements in light of his hard work. He has been designated as the United Nations Messenger of Peace for Climate Change and received the 2014 Clinton Global Citizen Award.
He also serves on the board of several environmental programs, including the World Wildlife Fund, Natural Resources Defense Council, National Geographic's Pristine Seas, Oceans 5, and the International Fund for Animal Welfare. He has truly gone above and beyond to help in wildlife conservation efforts. Steve Irwin would be proud!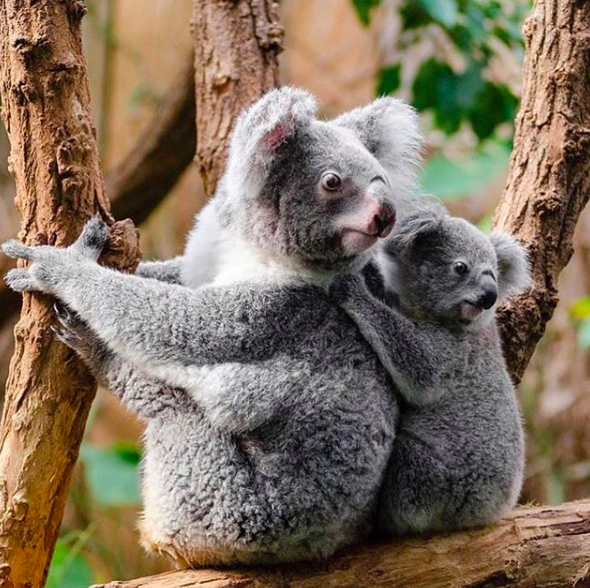 Be sure to SHARE this article in celebration of all of DiCaprio's amazing conservation efforts! How incredible!
Check out the video below from the Leonardo DiCaprio Foundation on Lion conservation, narrated by the man himself: