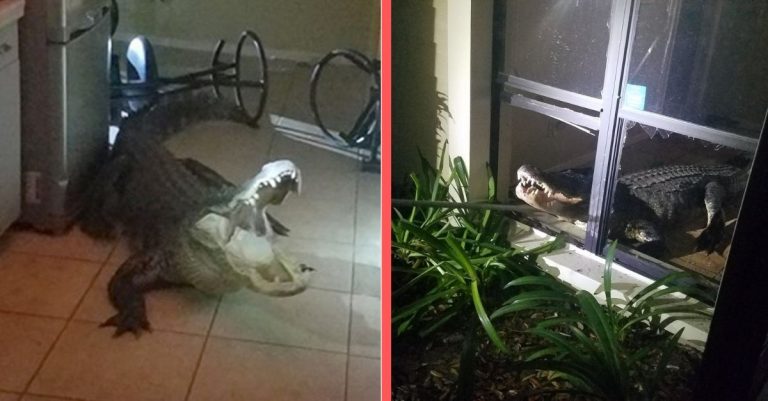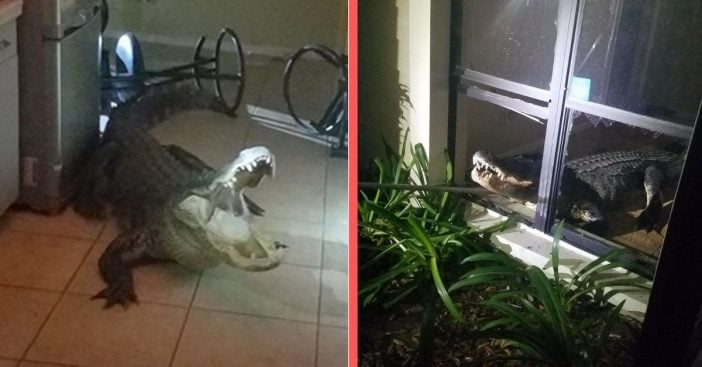 Residents of Florida always see gators around the area. One Florida homeowner made a 911 call for an 11-foot gator breaking into their home, raiding their kitchen, and destroying their wine! The Clearwater Police Department responded to a resident's call of this gator breaking into their home.
The gator was able to get into the home by coming through a low-placed window in the home. Thankfully, with the help of a trapper, the police were able to safely get the large reptile out of the home.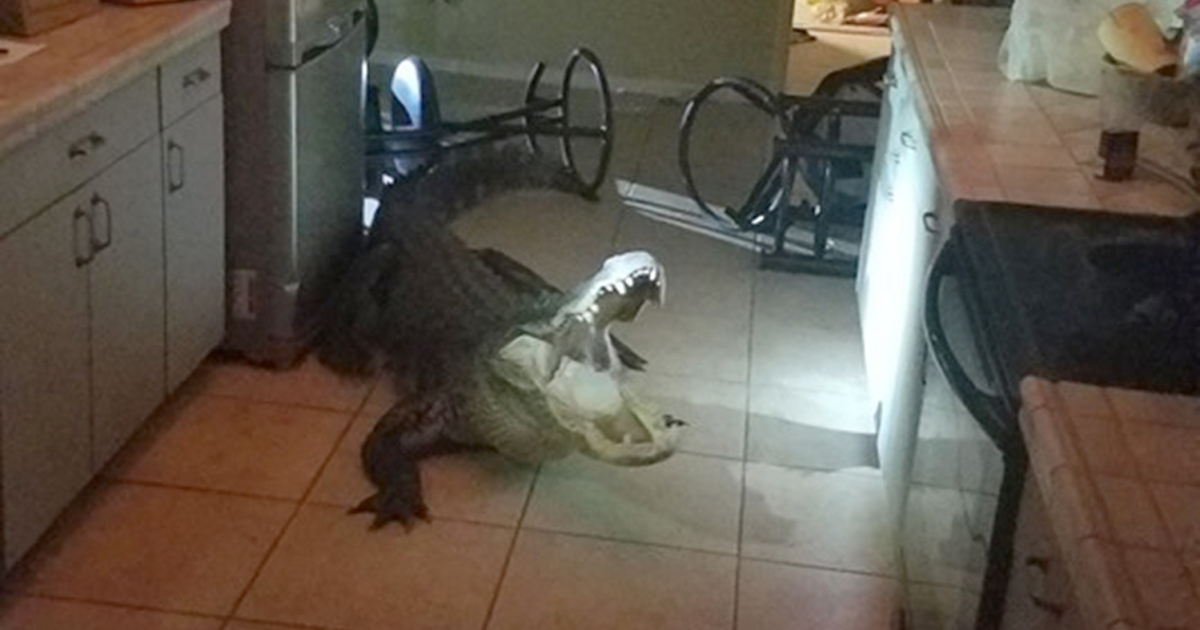 Take a look at this huge gator!
The Clearwater Police Department posted about the incident on their official Facebook. As a result, the post went viral.
"An unwanted overnight visitor had to be removed from a home on Eagles Landing Circle West in Clearwater. The 11-foot-long gator broke into the home through some low windows in the kitchen. The homeowner called police and a trapper also responded to the scene. The gator was captured and there were no injuries," their statement said.
https://www.facebook.com/ClearwaterPolice/posts/2197743596947494
Jack Hanna, director emeritus of Columbus Zoo and Aquarium, has advice for those Floridians who might find themselves face to face with a reptilian species. He advises staying 40 to 50 feet away from any potential alligator hazard. Even at just 20 feet away, he says an alligator could "outrun any human."
However, we know sometimes people are unable to get a good distance away from the apex predator. At that moment, it's best to know your best option is to fight back. When it comes to gators, you're best off hitting or kicking it or poking it in the eyes.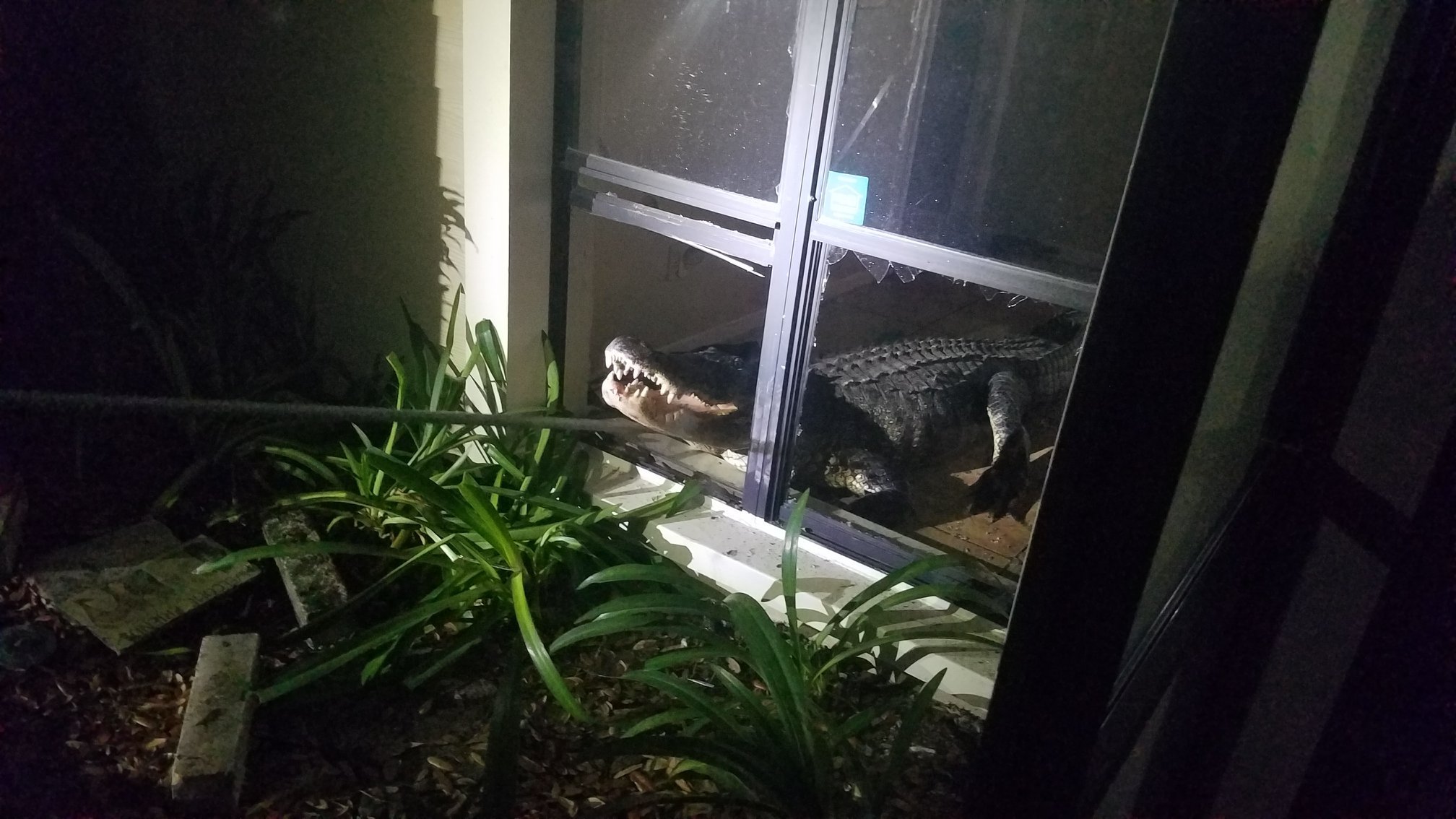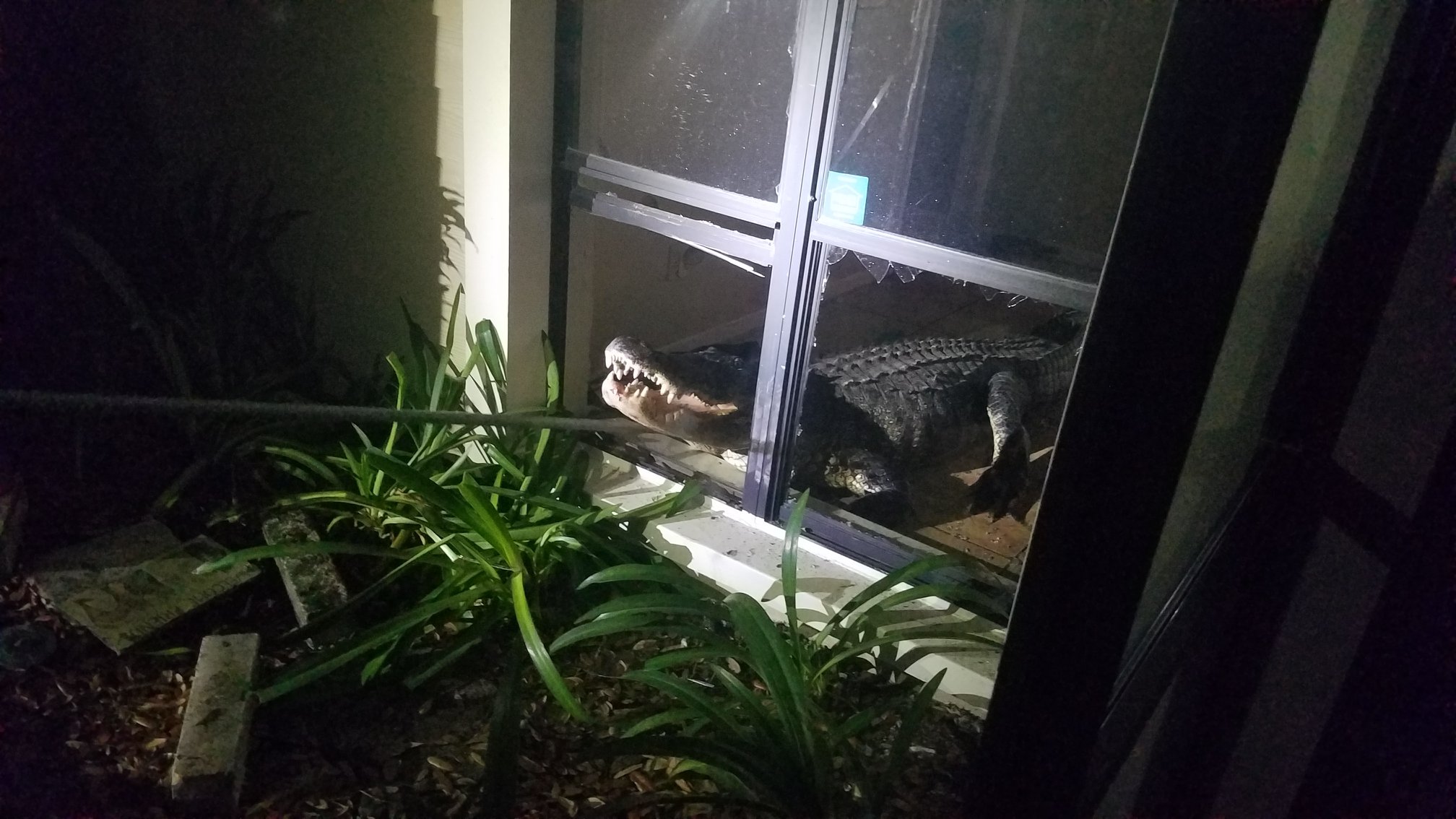 Other stories of alligators in the Florida area
Situations of gators getting into places that threaten human life are not uncommon in Florida. In 2017, we see a massive 800-pound alligator on a Florida golf course. Furthermore, we also see a gator walking across the tarmac at Orlando International Airport just last year! And in more recent news, we see an alligator wandering around the grounds of a Ponte Vedra Beach elementary school in March of this year.
Just last month, an alligator took a dip in the pool of a Sarasota, FL family's home. They can really be anywhere at this point!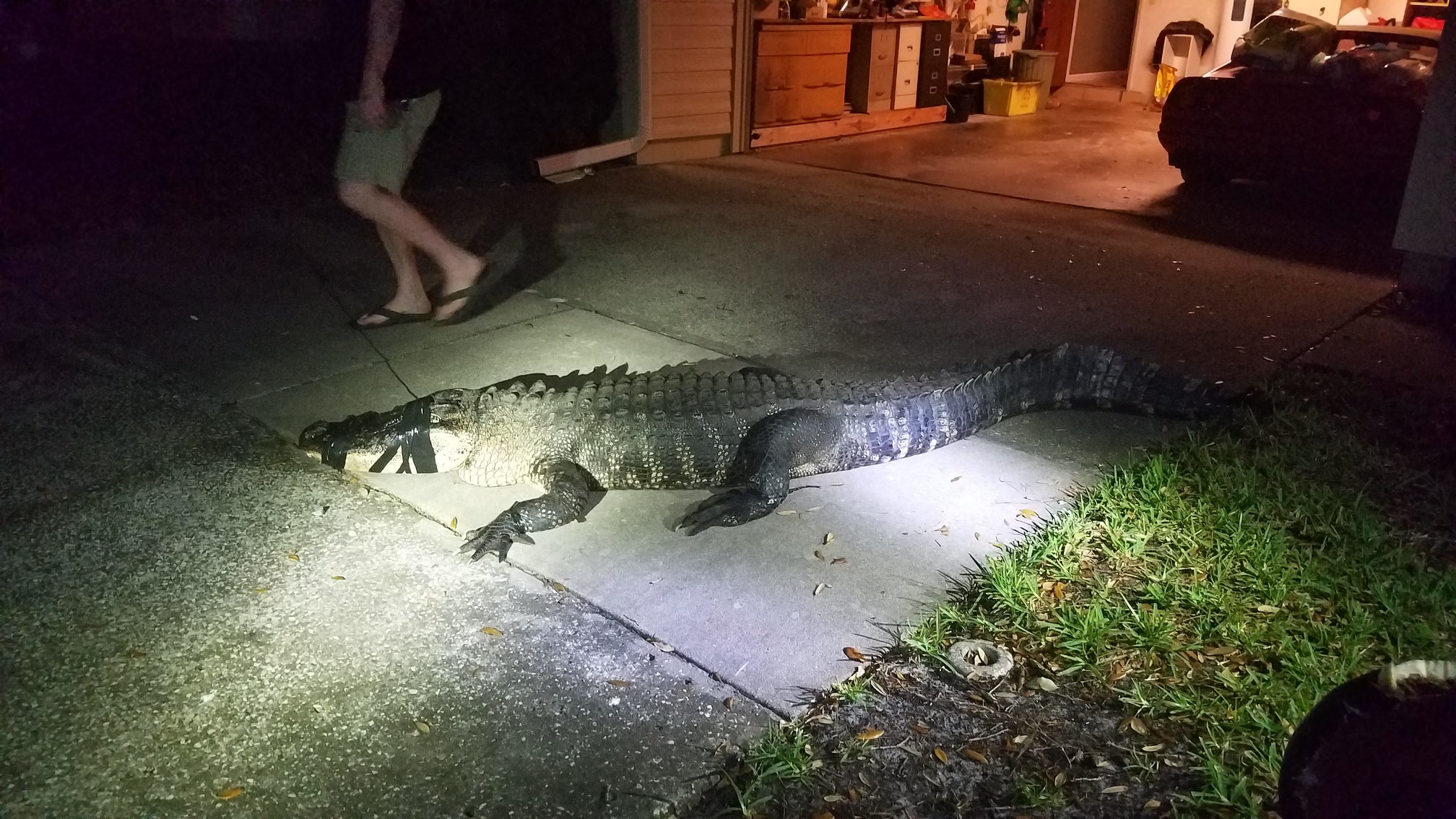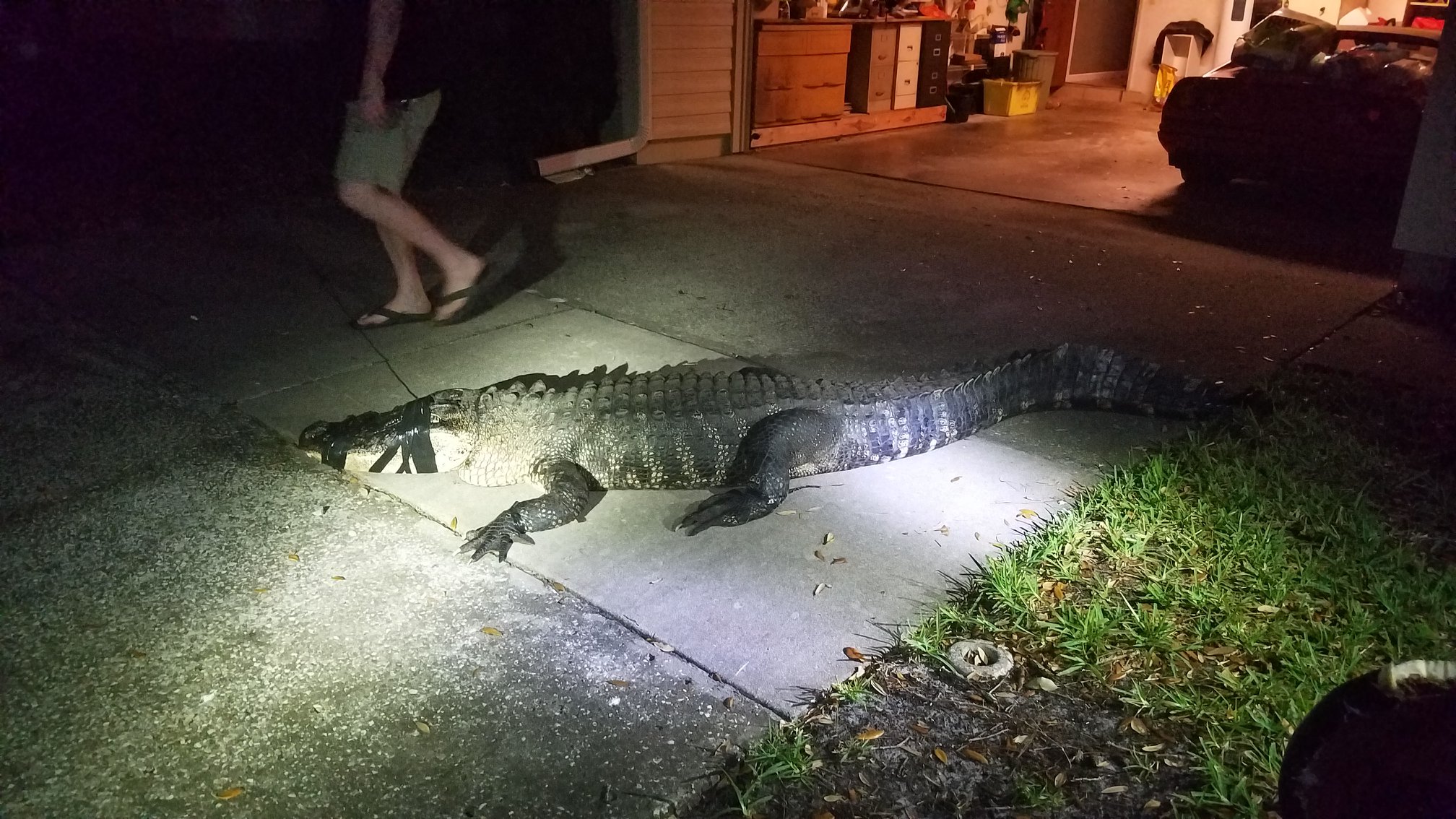 Check out the video below to listen to the official 911 call about this massive gator breaking into the Florida home!