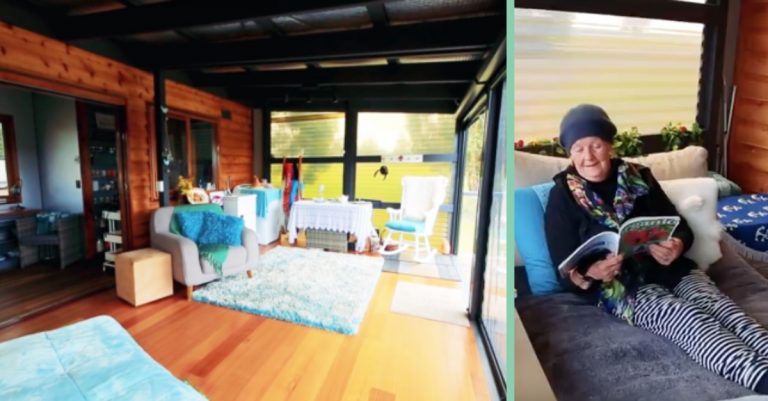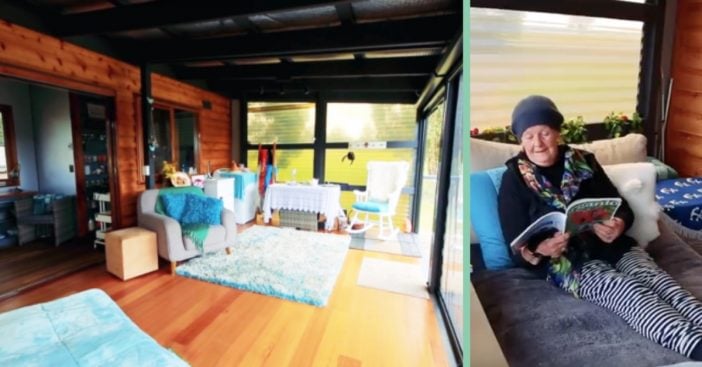 Tiny homes are without a doubt one of the biggest trends to hit the housing market, but one of the most notable designs are the tiny homes designed for seniors and disability living. One woman named Ferne actually owns a company that specializes in building tiny homes, but the one she is most proud of is the home she built for her mother, Merle.
Growing older means sometimes facing new obstacles and challenges as the human body sometimes starts to give. This can be heartbreaking for those who aren't ready to give up their independence, but Merle's new senior tiny home gives her that sense of independence while still keeping her safe.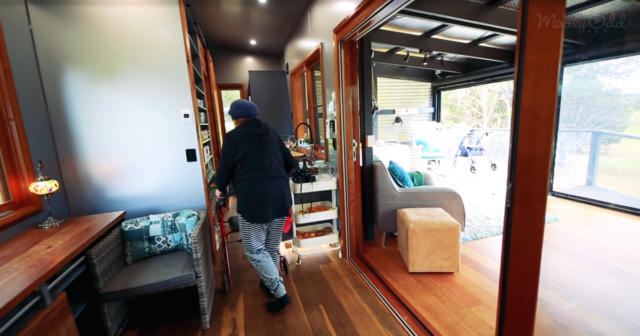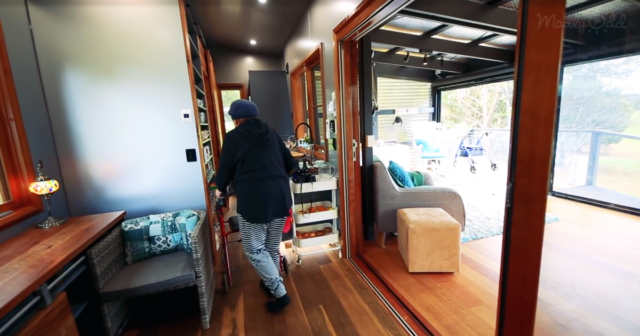 Living Big In A Tiny House, which specializes in finding the very best tiny homes, came across this senior, disability, and mobility friendly tiny home and had nothing but great things to say about it! "Aside from just the practical aspects, there are some truly stunning features built into this home too, such as the incredible porch area with surround cafe blinds, heated flooring, and a very clever bed-lift."
In addition to what's already been stated, there are also ramps installed at all of the home's entryways free of tripping hazards, lowered kitchen counters, and a stovetop that automatically shuts off when pans are removed.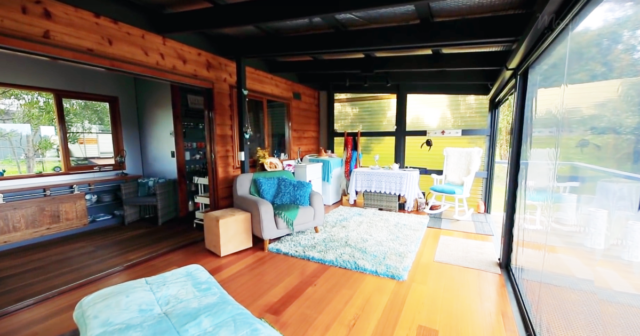 With the construction of Merle's new home, it was not only important that the home had these important safety and hazard-free features, but it was also important that it was a beautiful, spacious home as well. With this being said, the home is furnished and decorated beautifully and the acres of property from the surrounding countryside can be seen from Merle's porch.
Ferne also had specially-built raised garden beds built inside the home so Merle could continue gardening, which was something she always loved to do. "It's my little bit of heaven," Merle says about her new home.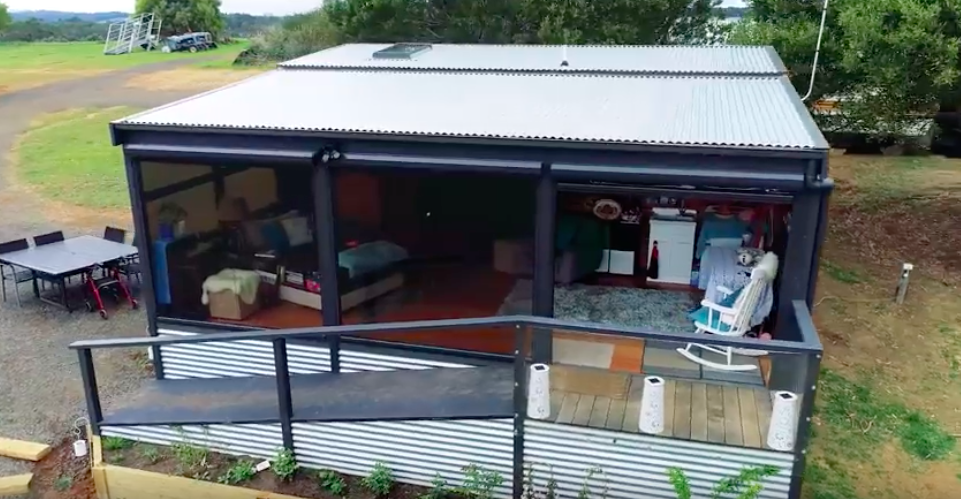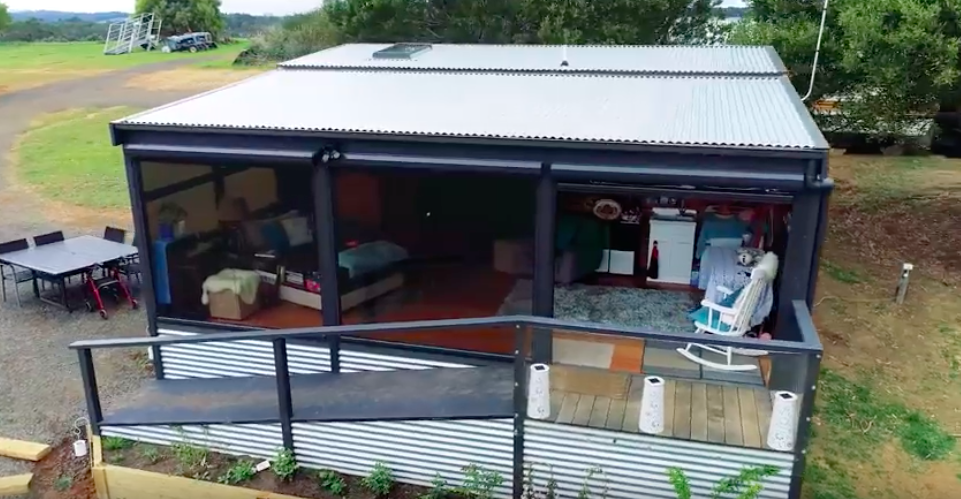 With all of these important features (safety, security, and mobility-friendly), it has helped Merle feel much more independent and feel like she can take on life with ease despite growing older.
We couldn't be happier for this woman and we hope to see many more tiny homes designed for senior and disability living!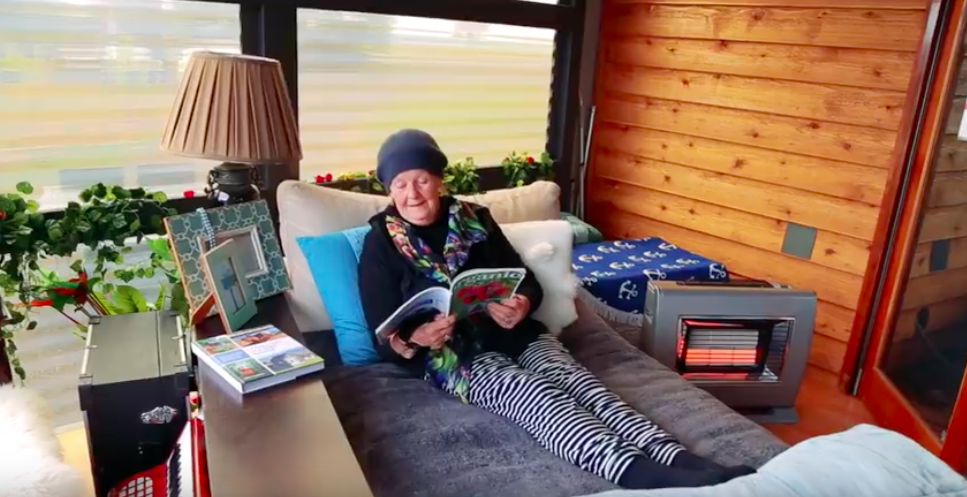 Be sure to SHARE this article if you'd like to see more senior/disability living tiny homes!
Check out the full video of the reveal of this tiny home below: