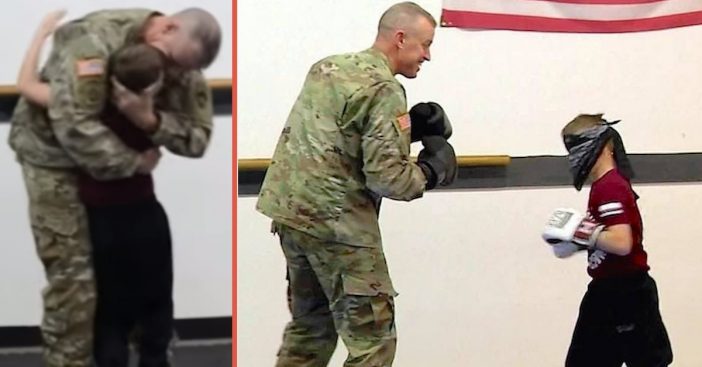 9-year-old Luca Cesternino from Tennessee hasn't had it easy, what with his father being deployed overseas since May of 2018. Staff Sergeant Rob Cesternino was serving in the Tennessee National Guard in Jordan and Syria for 10 months, while Luca had been taking up taekwondo lessons as a way to expel his stress and transform it into positive energy.
Luca is the youngest of six siblings and the deployment of Rob Cesternino hasn't been easy on the family whatsoever. Even with endless calls and video chats, it still wasn't enough for the family and they missed him dearly. That is until Rob made a little surprise visit for his youngest child.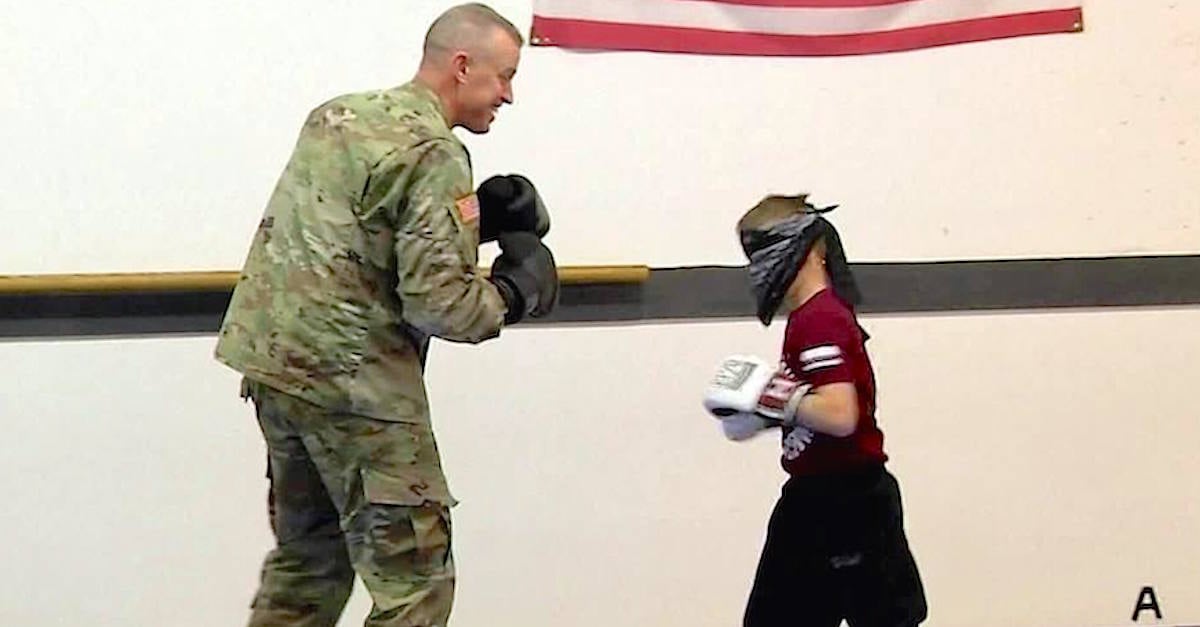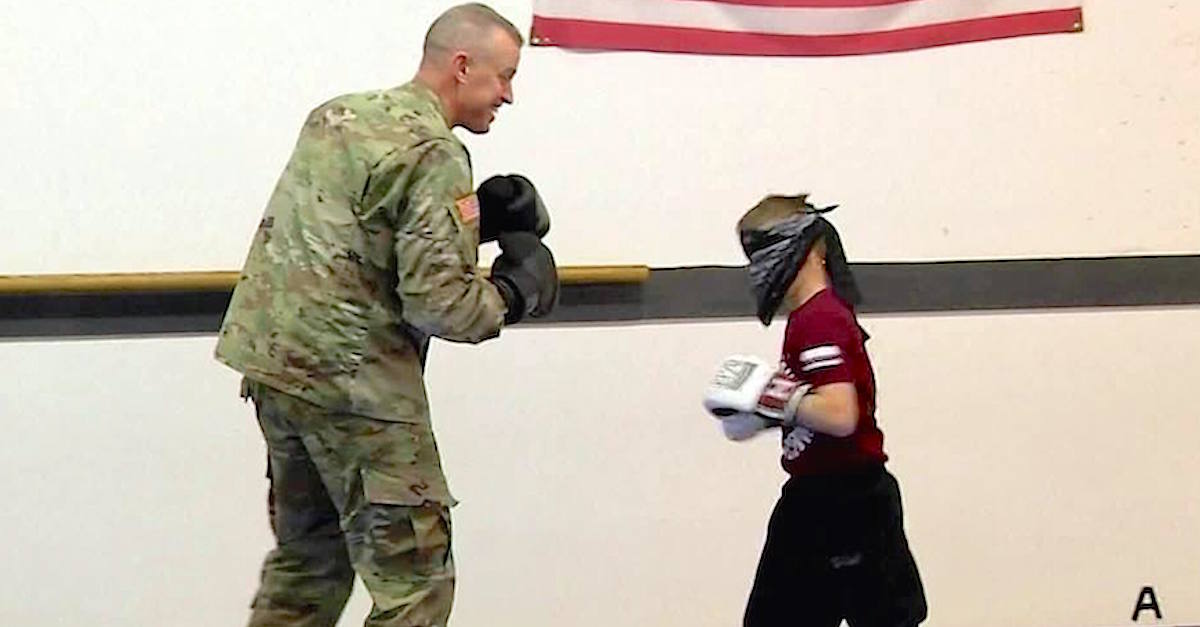 That specific day during Luca's lesson, his instructor had him wear a blindfold while he sparred with his partners. Once the third time came around, it was Luca's dad's turn, and he was shouting words of encouragement at Luca by using his little boy's nickname that only he knew.
That's when Luca recognized the voice and ripped off the blindfold and gloves and jumped into his dad's arms.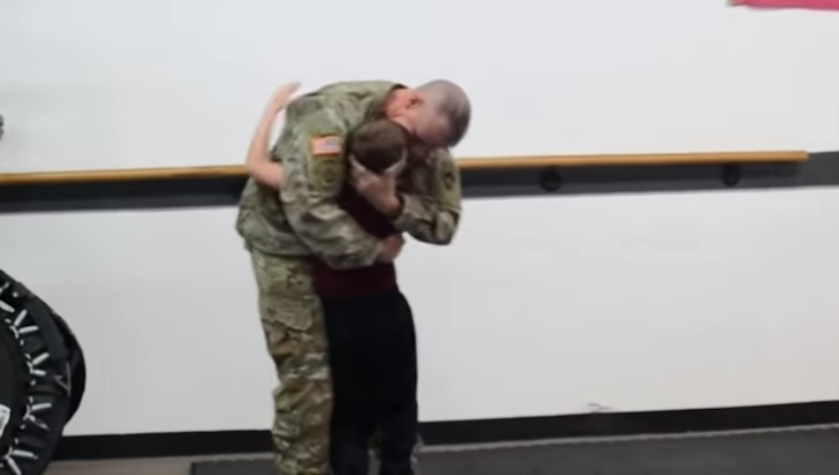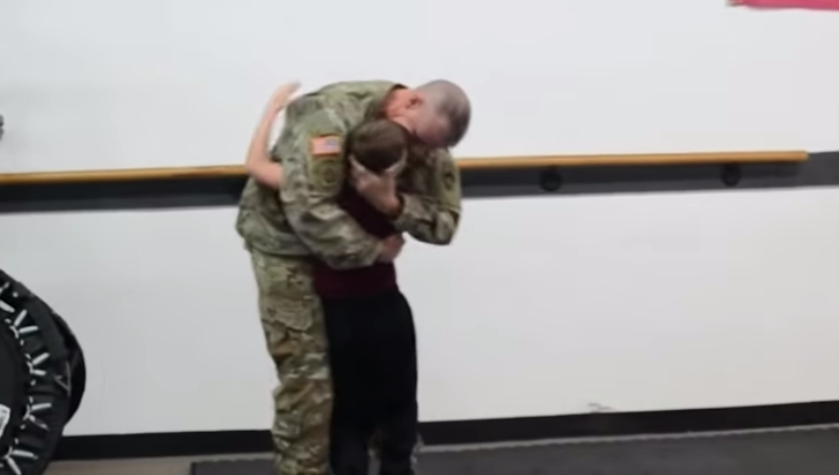 Everyone around the two couldn't help but smile when Luca stopped dead in his tracks after hearing his dad's voice. Everyone knew that Luca knew. When Luca ran into his dad's arms everyone cheered and applauded, happy for the family to finally be back together.
Rob was apparently given an early homecoming and wanted to surprise his youngest child. The mama of the family even came in for a group hug after the reunion took place, and there were plenty of emotional and happy tears to go around. Not a dry eye in the whole place!
Rob released a short statement to WKRN about Luca and how he handled his father being away for so long and getting the entire surprise planned. "He had to shoulder everything when I was gone," he explained, "There was no help. He and Leah [Luca's mother] did it all with the help of an amazing, amazing community."
We can definitely agree that the whole community was more than willing to lend a helping hand to this family to make a beautiful reunion moment happen. We're so happy to have this family back together!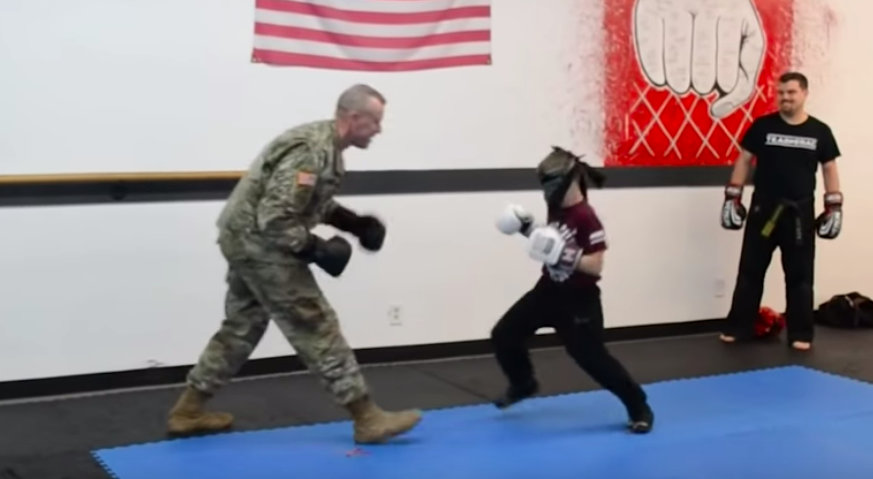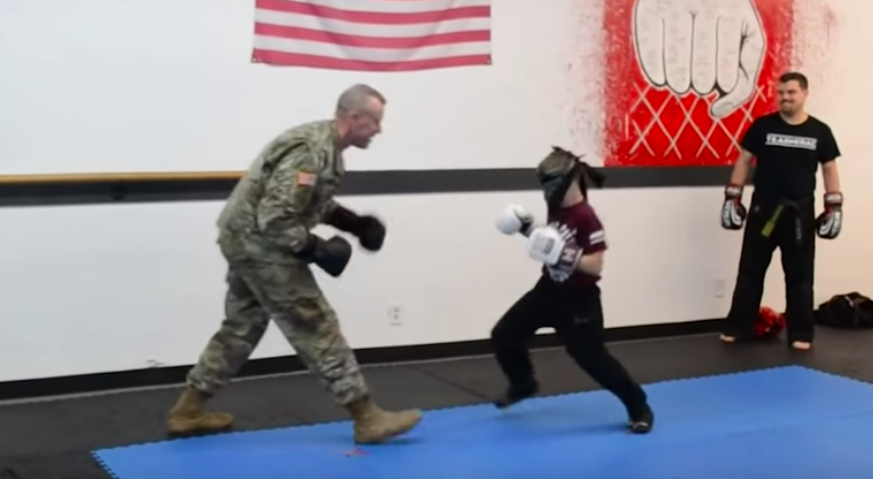 Be sure to SHARE this article if you loved this heartwarming reunion story!
Check out the full video of the beautiful moment below: