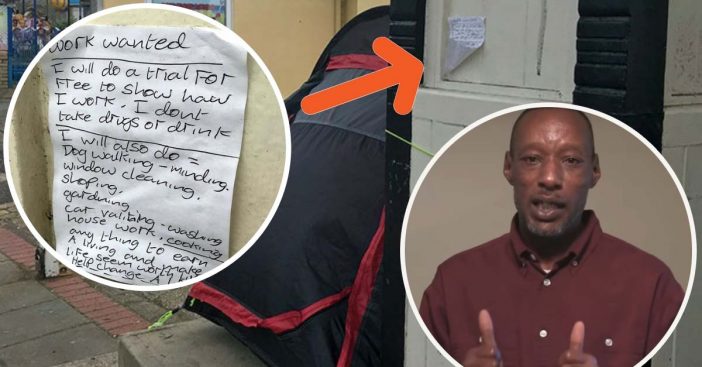 16-year-old Charlotte Howard of the UK recently came across a note on the streets on Hastings, East Sussex. The note was laid next to a tent and upon reading it, she felt compelled to do something about it. The note was written by 37-year-old Anthony Johnson who had been homeless for nine years and living on the street.
The note detailed that the man was willing to work a free trial to show he's hardworking. It also said that he doesn't do drugs or drink and is willing to show his skill-set for anyone interested in various different fields of work.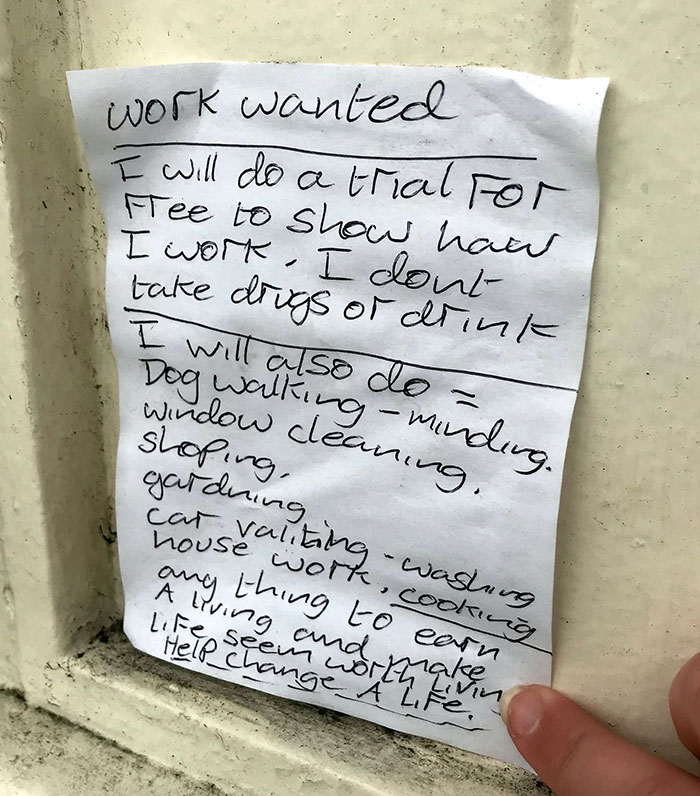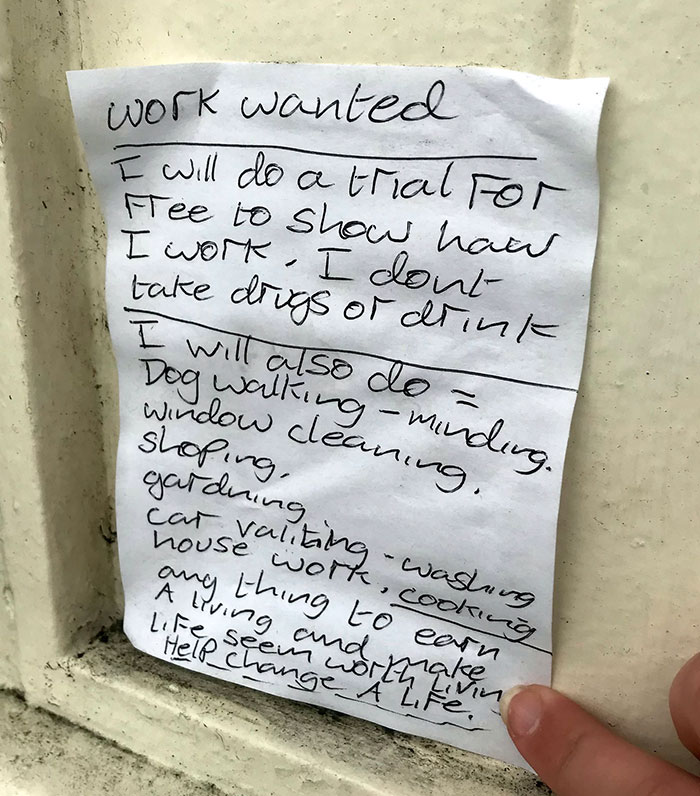 The note detailed the following:
"Work wanted
I will do a trial for free to show how I work. I don't take drugs or drink
I will also do:
Dog walking-minding.
Window cleaning.
Sloping.
Gardening.
Car valiting-washing
Housework, cooking
Anything to earn a living and make life seem worth living.
Help change a life"
After reading the note, Charlotte took a photo of it and posted it to Facebook to try and help. It was then noticed by Nelson Smith, a landscape gardener, who saw potential in Anthony's skill-set. He contacted Charlotte and the two set up a gardening job for Anthony that he will start soon!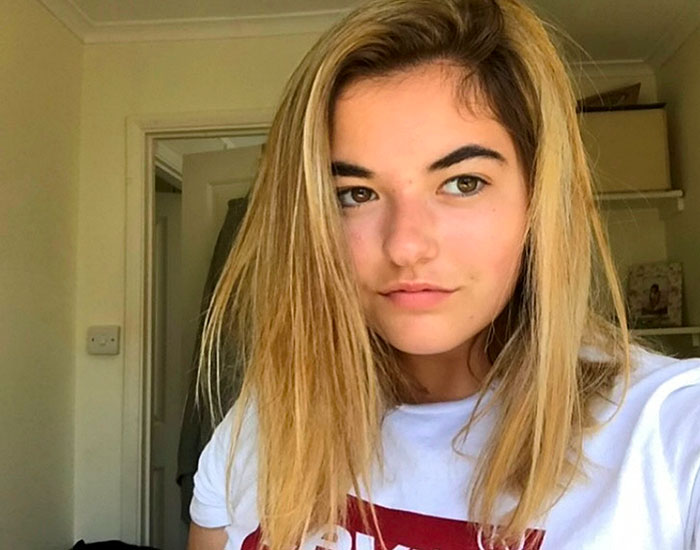 "I have had problems with mental health in recent years and in this post, I saw someone trying to help themselves," Nelson said.
Anthony was incredibly grateful for Charlotte and her efforts to help him find a job. "I wouldn't have got anywhere looking for a job if it wasn't for her – she really is incredible. It's not like I haven't previously been asking for help but all it takes is an open-minded person like Charlotte to come along and help."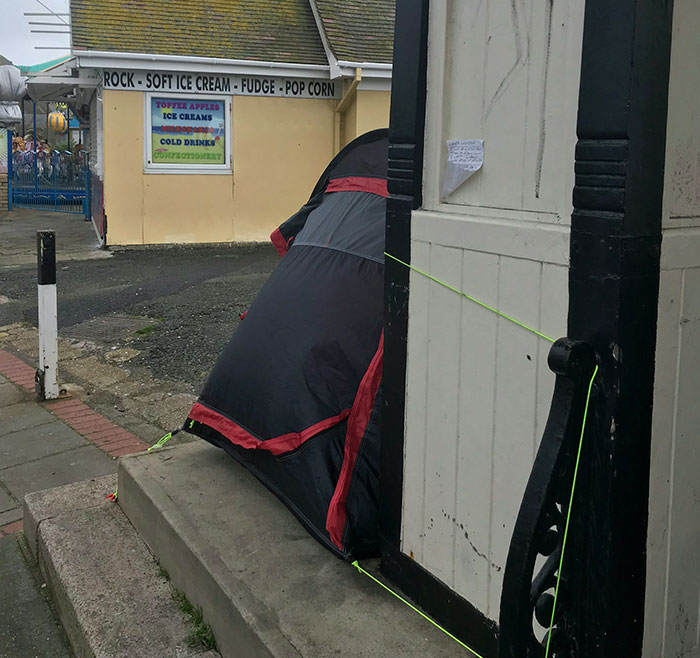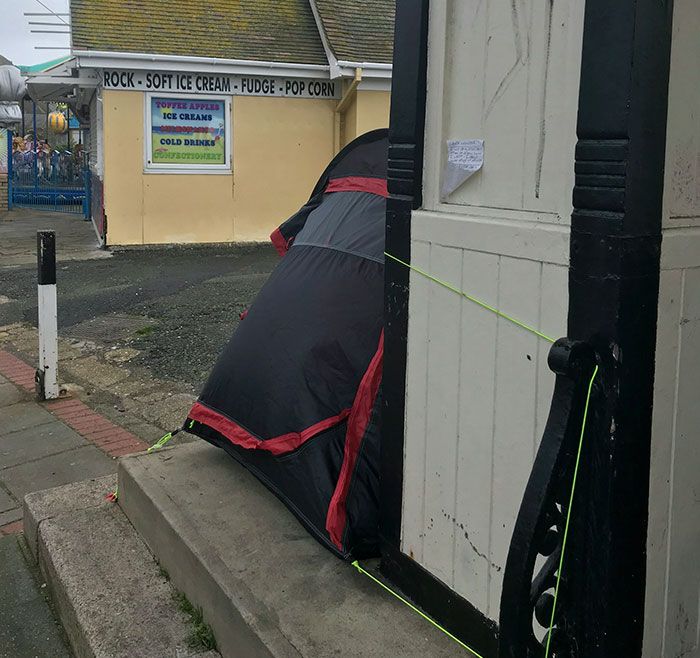 Anthony revealed that he's had a past with drug use and crime, but he's turned his life around completely since then. "I didn't want to do the things I used to do – my social circles used to be drug takers and criminals. Now it's pastors and people doing outreach work. Getting a job is about having something to do rather than rotting away on a bench – it's about having something in your life and at the moment that seems to be coming back."
Anthony truly wanted to make a difference in his life, but he needed the extra help from a good soul like Charlotte, who also managed to raise over £1,000 by using GoFundMe for a caravan so Anthony would have a place to live while working.
"Thank you for helping change what I have going on, thank you for understanding my situation," Anthony says to those who donated to help out, "If I could write a message to thank every single person who donated then I would."
What an absolutely heartwarming story that reminds us that there are truly selfless and giving people in the world, like Charlotte.
Be sure to SHARE this article if this story warmed your heart as it did ours!
Check out this video below of another story of a homeless man being gifted a new home: