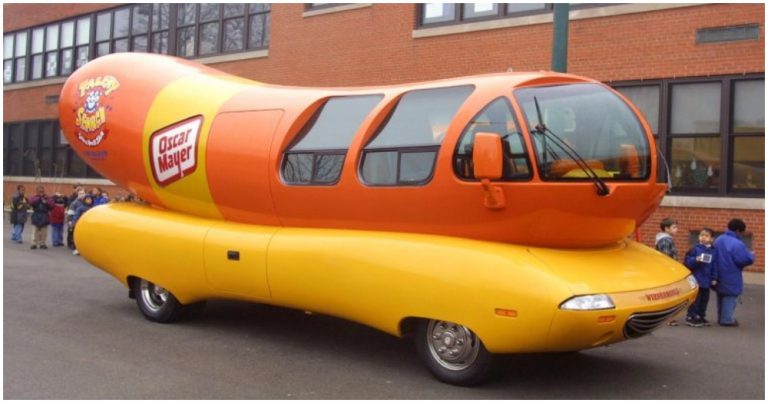 Calling recent college graduates, adventure-seekers and hot dog mega-fans: Oscar Mayer is looking for new official "Oscar Mayer Hotdoggers" to drive Wienermobiles around the country for a year.
In a job listing on the Wienermobile website, the company is calling for qualified would-be Hotdoggers to submit their applications for a chance to spend a full year on the road representing Oscar Mayer.
If you've ever seen a Wienermobile, you know how exciting it is to catch a glimpse of these elusive gems. So can you imagine how extra-exciting it would be to navigate one of these bad boys?
What It Takes To Be A Hotdogger
Hotdoggers are required to be "on the road" for a full year, so those with a healthy dose of wanderlust should apply. The perks include a "competitive salary plus expenses, benefits and clothing; the opportunity to work in a traveling public relations firm; experience in a self-managed position with many responsibilities," plus, of course "a company car guaranteed to turn heads."