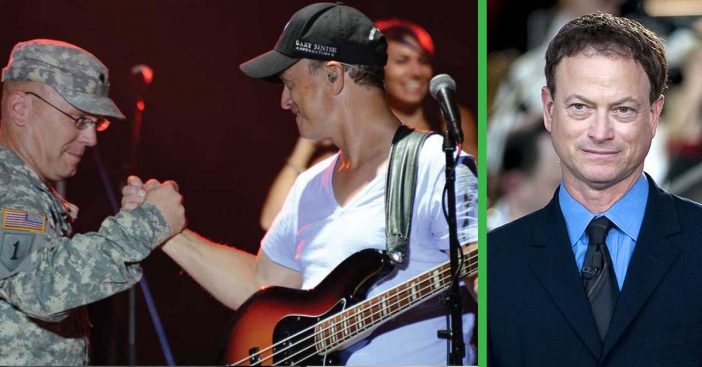 Gary Sinise has performed 40 years of work advocating for our nation's military. Through the Gary Sinise Foundation, nearly 176,000 meals have been served, almost 60 specially-adapted smart homes have been gifted to disabled veterans, including many more incredible accomplishments.
Referencing his role in the 1994 film Forrest Gump, Gary's own band that plays for our nation's troops is iconically called the Lt. Dan Band. Gary along with the entire band perform at military support concerts and they've got quite a few coming up this year!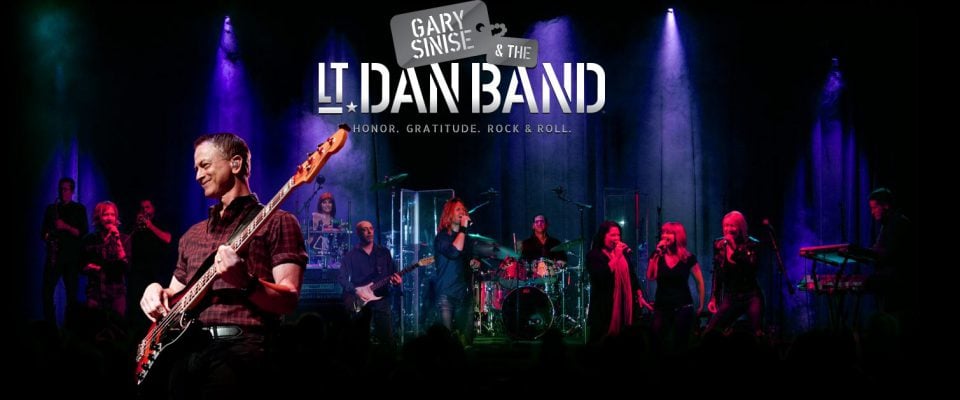 For more information on these performances, check out the official Lt. Dan Band website, where performance details are frequently updated as they get closer!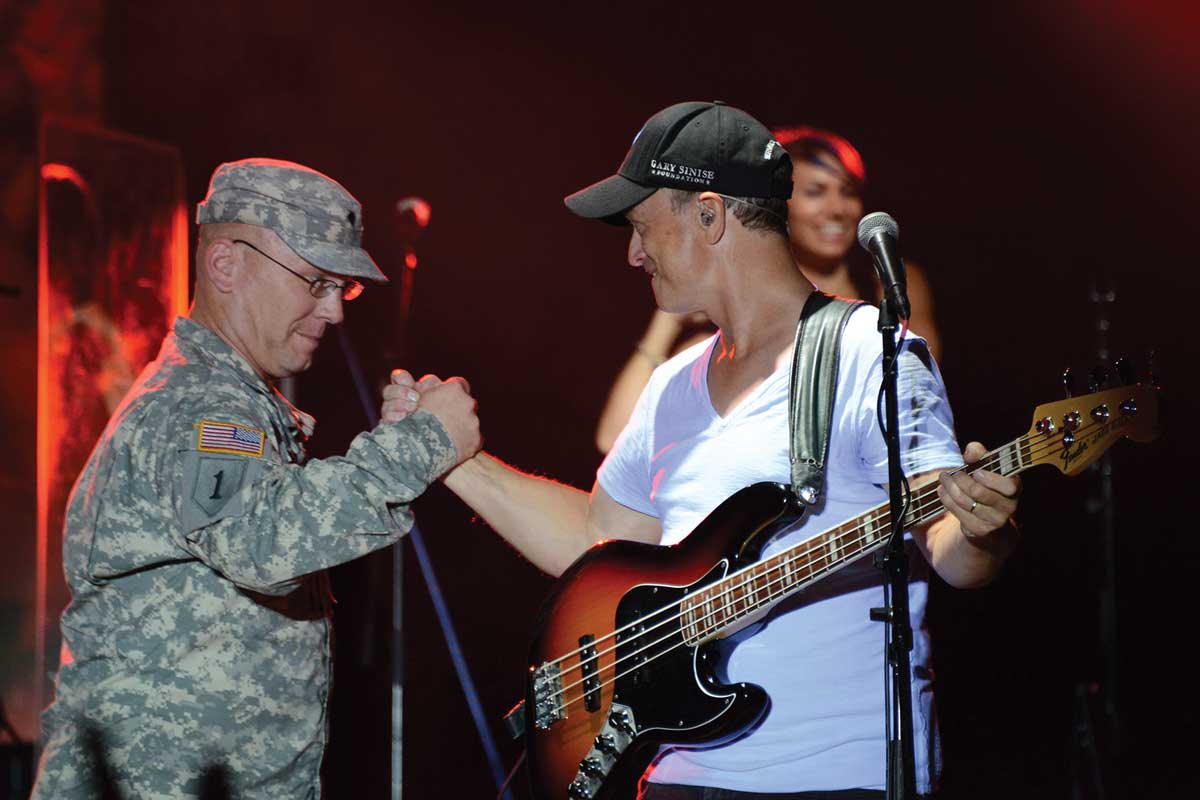 The Lt. Dan Band consists of Gary Sinise on electric bass, Jeff Vezain, Ernie Denov, Ben Lewis, Molly Callinan, Danny Gottlieb, Kirk Garrison, Beth Gottlieb, Mitch Paliga, Julie Dutchak, Dan Myers, Mari Anne Jayme, and Tom Malone. The band is comprised of many different vocalists, trumpeters, drummers, guitarists, and more.
James Stuckmann, Art Beresheim, Tristan Beache, and Scott Steiner also make up the behind-the-scenes crew that makes all the magic happen for the band's performances.
On the official website, Gary has posted his own letter to the public on behalf of the Lt. Dan Band and just how much these experiences mean to him.
"Personally, I have made it my mission to do what I can to draw attention to our military and first-responder communities, and to make sure they know they are remembered and appreciated," Gary says in his letter, "Whether through performing with the band, supporting a military charity or visiting the war zones and hospitals to shake some hands and take some pictures, all of it helps them know that there are people out there who are aware of, and appreciate, their sacrifices, and who understand the importance of keeping our military families strong in difficult times."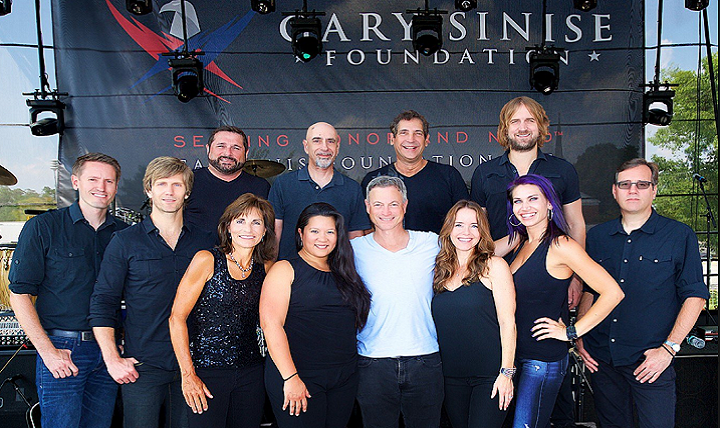 Be sure to SHARE this article if you love all the work that Gary Sinise has done to advocate for our nation's military members and veterans!
Check out a performance from the Lt. Dan Band below: