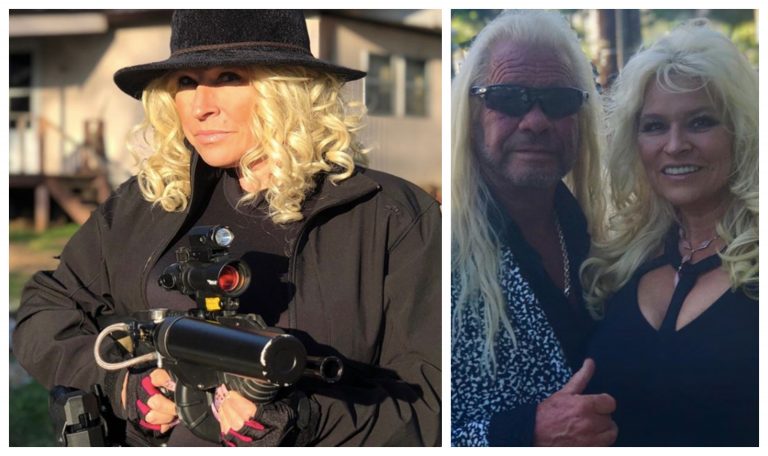 Dog the Bounty Hunter star, Beth Chapman, is no stranger to looking illness right in the face and fighting the good fight. She's a badass woman for sure and she just made it known with an exciting new Instagram photo promoting her own version of 'girl power'.
In the photo, Beth looks very bounty hunter fashion with all-black attire, a nondescript hat atop her curly platinum blonde locks, and long, acrylic nails peeking out donned in diamante appliques for a touch of her feminine side. Check out the photo below!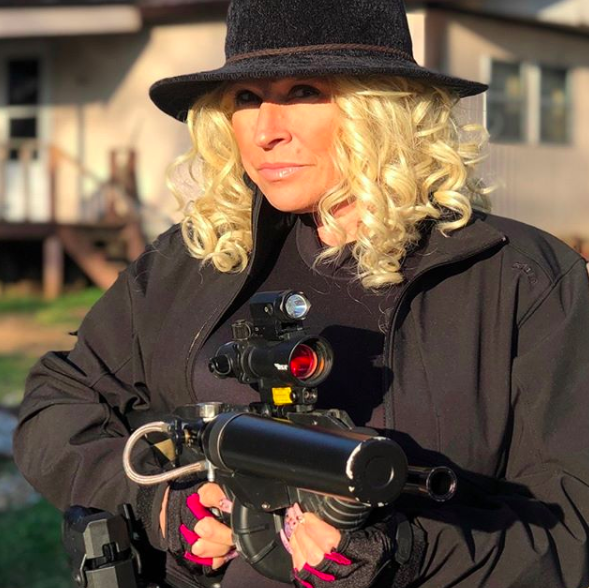 The caption that accompanied the photo was "te·nac·i·ty, Noun," followed by a slew of synonyms for the word, including persistence, pertinacity, determination, perseverance, doggedness, tenaciousness, single-mindedness, strength of will, firmness of purpose, strength of purpose, fixity of purpose, bulldog spirit, tirelessness, indefatigability, resolution, and many more.
The post ended with some very telling hashtags of #wgn, #dogsmostwanted, and #girlpower.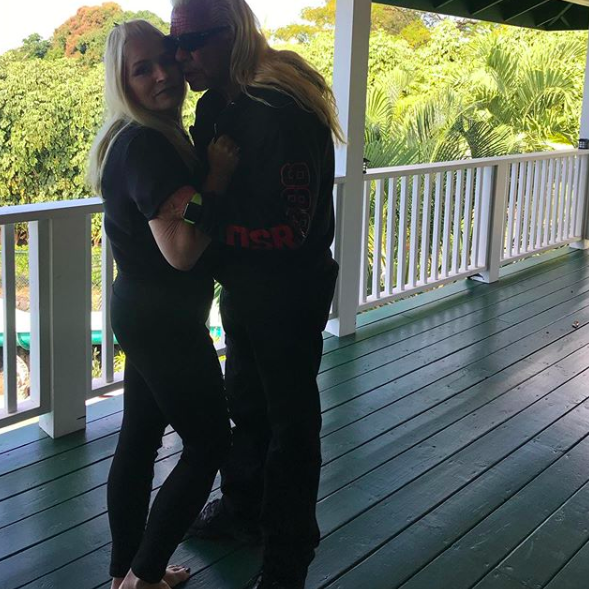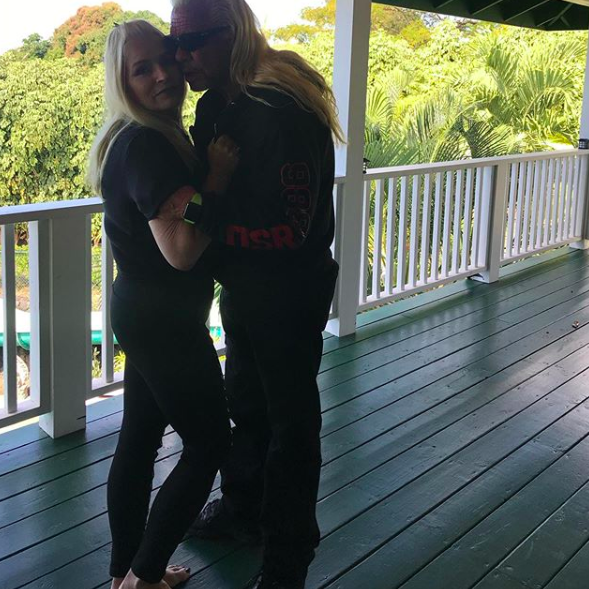 The photo goes in part with the announcement that the couple would be returning to TV with a new series called Dog's Most Wanted. Dog also wrote, "Crime in America is skyrocketing! Criminals are finding it easier to avoid the system. With more and more dangerous criminals running the streets the time couldn't be better for the World's Greatest Network to bring back the World's Greatest Bounty Hunter. Fugitives beware!"
The dominating couple recently apprehended Jinel Sexton while filming for their new series. Jinel is a 39-year-old man who was charged with sexual battery on a minor child and was out of jail on a $200,000 bail. Now, after the Chapmans got involved, he is being held without bond. Don't mess with the Chapmans!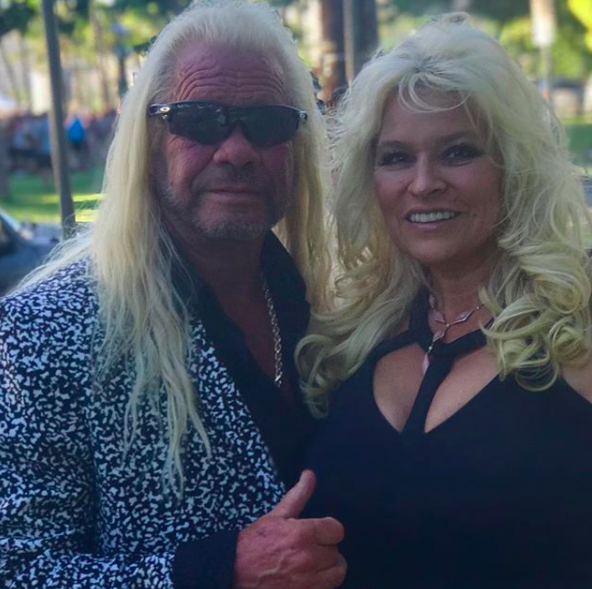 The show announcement came up weeks after Dog announced that Beth was diagnosed again with aggressive cancer after undergoing surgery to remove throat cancer in 2017. Beth was rushed to the hospital in November 2018 to remove a blockage in her throat, where doctors discovered that an 'incurable' form of cancer had returned.
Dog says that while Beth is undergoing chemotherapy treatments, "Beth will not take anything the doctors want to give her. Even the doctor told me he doesn't want her to have seizures if the pain is that bad, but she won't do it. She takes over-the-counter pain meds. She will not take anything prescription."
It seems like, despite the cancer battle, Beth is in good spirits and will continue to work hard on her show with husband, Duane (Dog) Chapman. We hope the best for her!
Be sure to SHARE this article if you're excited for the newest show from the Chapmans!
Check out the news coverage on this story below: