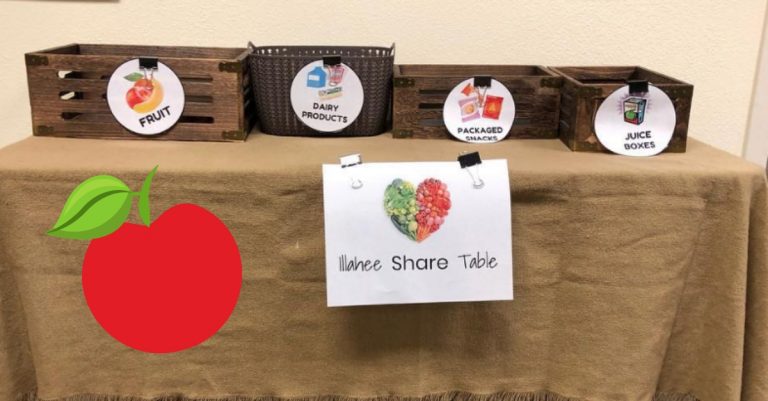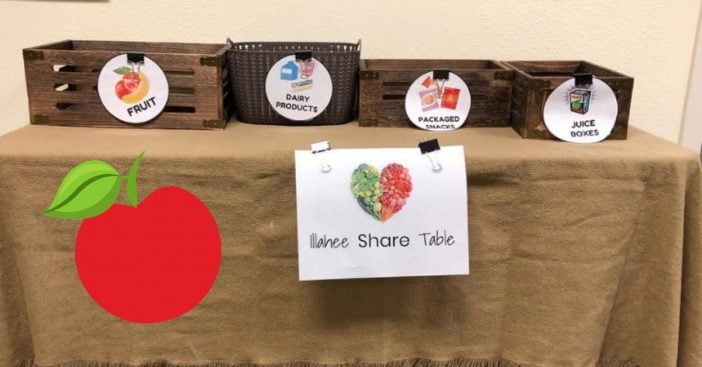 Millions of kids go to school hungry every single day. The worst part? Americans waste almost half of their food supply. One idea is popping up all over schools to help children who are hungry and cut down on food waste. The idea is called "share tables."
Share tables are backed by the United States Department of Agriculture. They are aiming to help feed hungry kids and adults while cutting down on the amount of usable food that gets wasted every year. The idea is simple. If a student has unwanted food or drinks at the end of their lunch period, they simply leave it on the share table.
Learn More About Share Tables
https://www.instagram.com/p/BYwCFRgD-3x/?utm_source=ig_embed
Any usable food that is left can go towards kids at the school, at afterschool programs, or can go to a shelter or nonprofit nearby. One school in Connecticut called Rock Hill Elementary implemented this program. In the first year, they donated over 5,000 pounds of food to a local pantry. This doesn't include the snacks they used at the school. How amazing is that?
https://www.instagram.com/p/BUkIVXfhDqr/?utm_source=ig_embed
Their first goal is to help all of the hungry kids at the school. Then they aim to feed hungry people in the community. Share tables can also help kids who perhaps can't afford healthier items at home. They can drop off something and pick up a healthier version instead.
New Laws Are Helping Share Tables Pop Up In More Schools
https://www.instagram.com/p/Bue9PC9hYd1/
More and more schools are starting share tables and there are actually new laws going in effect to help increase these tables. Specifically, a new law in Texas states that schools can distribute unused, non-perishable food any way they'd like to. This is great news for kids who experience hunger at school.
https://www.instagram.com/p/BuMs4EMBsRP/
Previously, there have been strict laws about how schools can distribute unused food and often things have to be thrown away. These new laws and strategies are great in helping to cut down on child hunger and food waste.
https://www.instagram.com/p/BtwlSRBhcVL/
What do you think about share tables? Do they have one in your children or grandchildren's school? If you are interested in helping implement share tables at a school in your community, click here to learn more and how you can help.
If you found this article interesting, please SHARE with your friends and family who would love to learn about share tables!
Check out this video about child hunger in the United States: