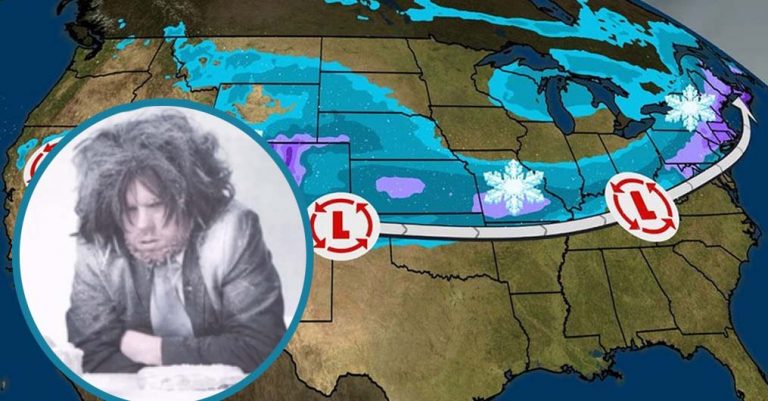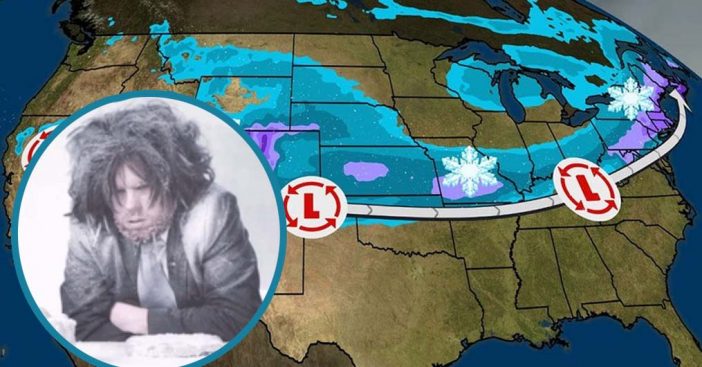 It's the beginning of March and we're still dealing with some bone-chilling temperatures that are in the works for this weekend! It's not over yet, as a 2,500-mile path of snow and cold air from Friday through Monday will be making its way through the nation, from California to Maine.
The snow will begin late Friday, starting in California and the central Rockies, moving into the central Plains and Midwest by Saturday, and then by Sunday into Monday, it will be moving some snow into the Northeast as well. Some of the heaviest snow is likely to fall in the higher elevations of the U.S. such as the central and southern Sierra and the northern Sierra Nevada and Utah's Wasatch Front.
The cold air is slated to make a landfall by Saturday and into Sunday in the central part of the U.S., then move into the eastern portion of the U.S. by early next week. Now, it's not necessarily the temperatures that are going to be brutal, it's the wind chill temperature. Some parts of the northern Plains could see wind chills temperatures of up to 55 degrees below.
Some portions in the U.S. will be seeing all-time record-cold temperatures for the month of March… the month of spring!
The National Weather Service has already issued winter storm watches and warnings for parts of the U.S. including the cities of Denver, Kansas City, St. Louis, parts of the Sierra, Colorado high country and southern Wyoming, including Cheyenne.
The frigid wind chill temperatures accompanying this storm have already been deemed as "dangerous," similar to the polar vortex we experienced at the beginning of the year.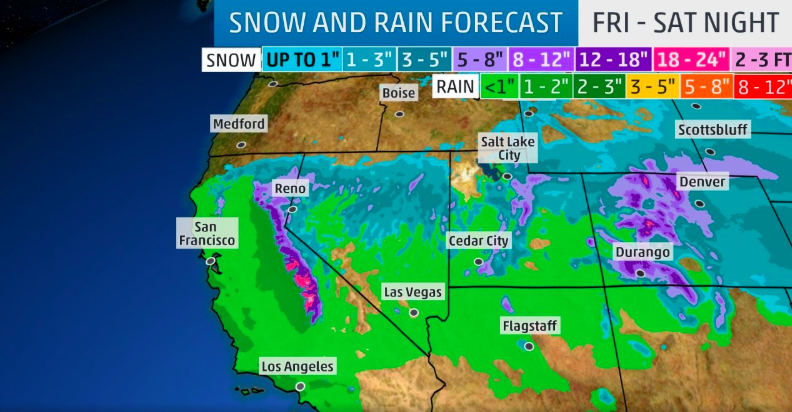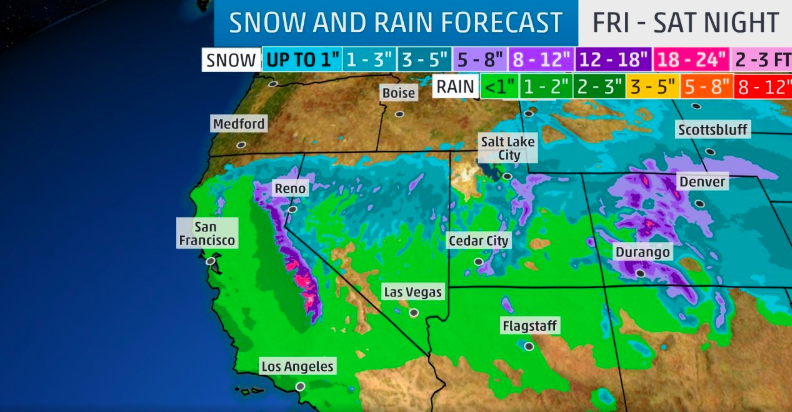 As far as things go for the central and eastern portions of the U.S., it's too early to determine just how much snow will fall. Southern Wyoming, western Nebraska, Kansas, Missouri, and southern Illinois have a decent chance of accumulating 5 inches or more, while the northeast is uncertain as of this time. This is due to not knowing if the snow will affect the coast or inland more.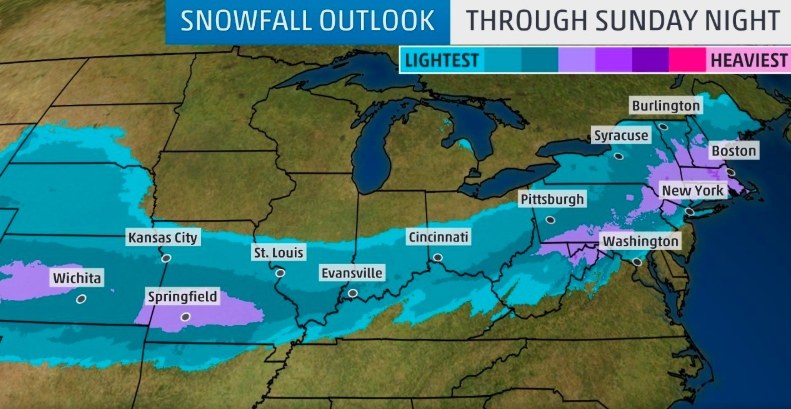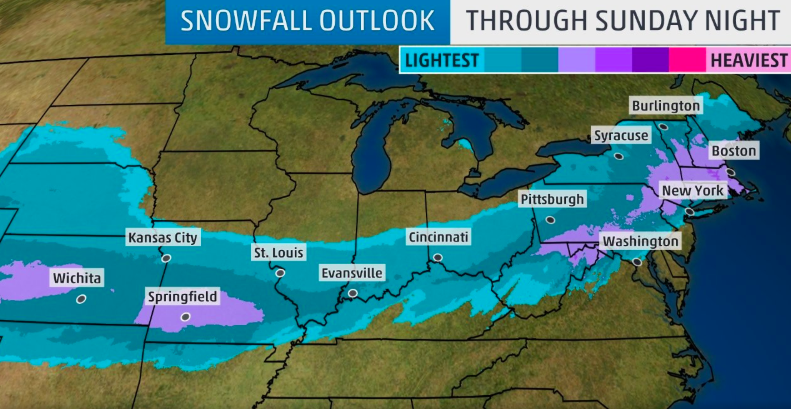 Despite the uncertainty, the northeast could see anywhere from 2 to 5 inches of snow. It's important to note that this forecast is tentative, so be sure to check your local weather listings!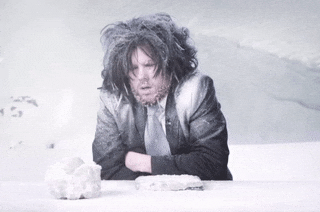 Be sure to SHARE this article to spread the news about the incoming snow and cold temperatures! And stay warm!