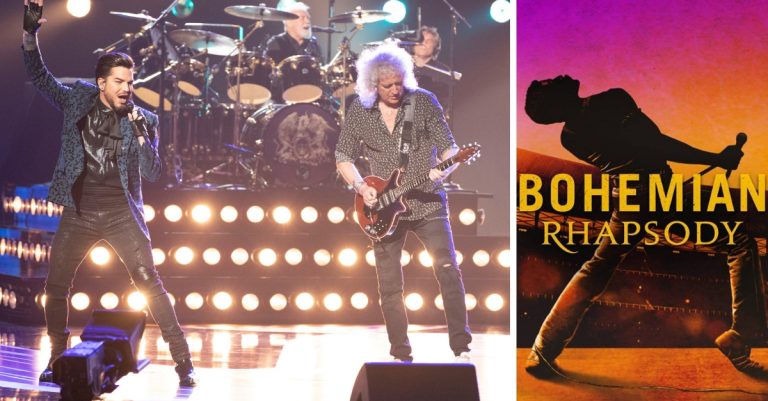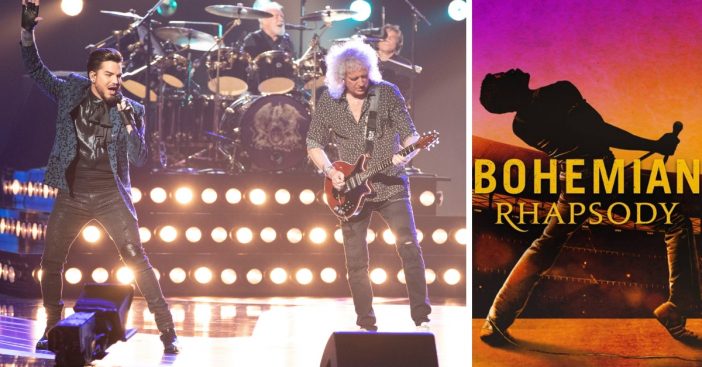 The 2019 Oscars started with a bang. Queen featuring Adam Lambert hit the stage to perform. Lambert joined guitarist Brian May and drummer Roger Taylor to perform "We Will Rock You" and "We Are The Champions." It was amazing to see the band perform as fans celebrate the movie Bohemian Rhapsody's Oscar nominations.
Generally, a host opens up the show with a funny monologue. This year, they opted to start the show with a performance. It seems that the audience loved this change. You can see many actors and actresses dancing and rocking out to two of Queen's best hits!
Bohemian Rhapsody Picked Up Many Oscar Nominations


The movie about Queen and its previous frontman Freddie Mercury, Bohemian Rhapsody received five Oscar nominations, including Best Picture. The movie is currently the most successful rock biopic in history. It has earned over $850 million at the box office.
Queen And Adam Lambert
Lambert, who is currently Queen's frontman, actually had a very small part in Bohemian Rhapsody. He is pretty unrecognizable in the film and is only shown for about a split second. If you've seen the film, do you remember when Freddie notices a guy while he is talking to Mary on the phone at a truck stop? The man wears flannel, a trucker hat, and has long hair, and a beard. Yep, that's Lambert!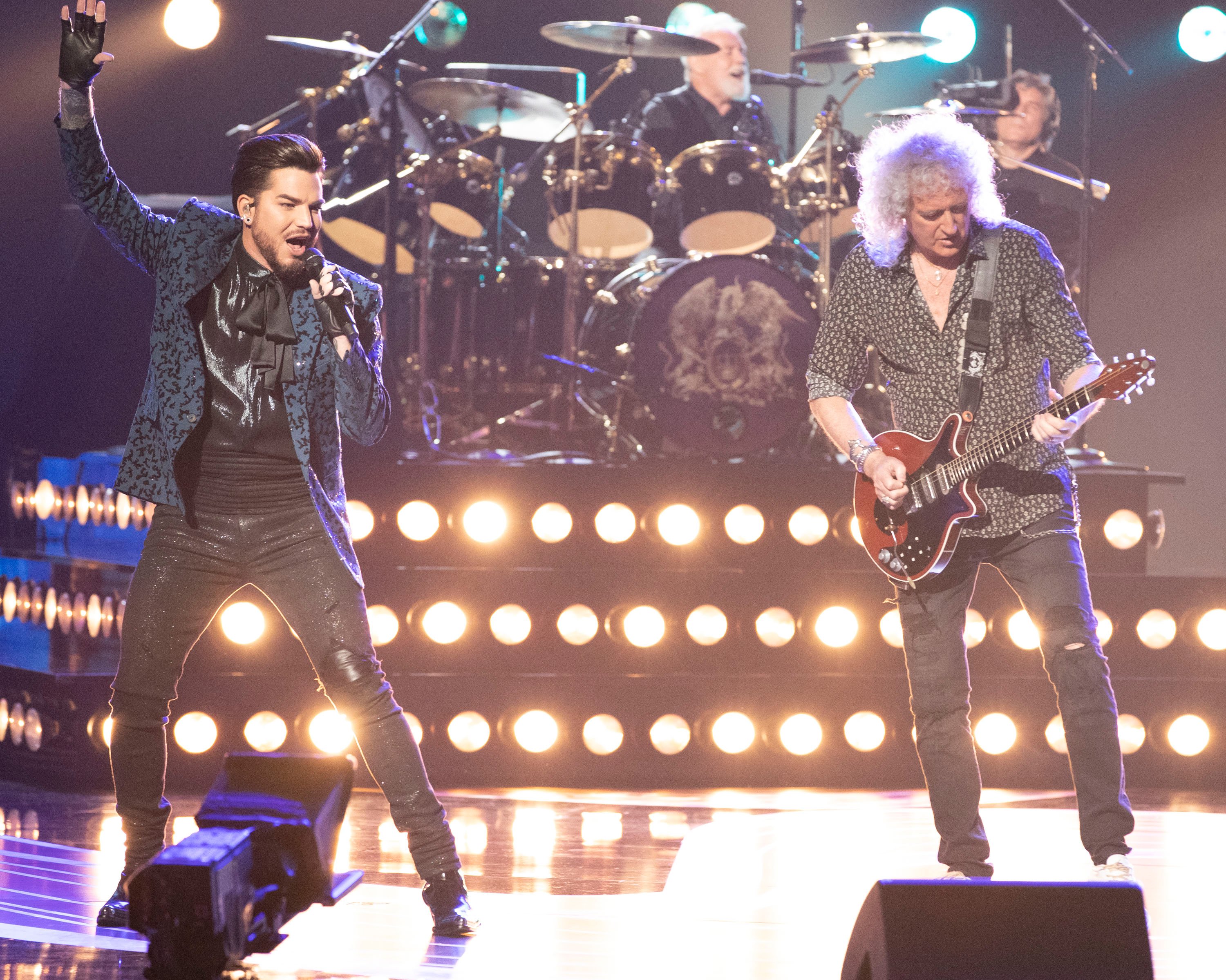 Lambert has been touring with Queen since 2011. They met when Queen performed with Lambert during his time on American Idol. While Lambert is no Freddie Mercury, he really does fit in and bring down the house while performing with a few of Queen's original members.
https://www.instagram.com/p/BuNuBxDgyY3/
Before heading inside, the stars of Bohemian Rhapsody stopped on the red carpet to talk about their experience. The cast admits that it hit them today that this award show really marks the end of their journey working on Bohemian Rhapsody. They said that no matter what happens, win or not, they will likely end everything with a group cry. How sweet!
https://www.instagram.com/p/BuG59V9nFp_/
At the time of publishing, Bohemian Rhapsody has won the Oscars for Sound Editing, Sound Mixing, and Film Editing. Rami Malek won the Best Actor Award for his portrayal of Freddie Mercury in the film.
Do you think Bohemian Rhapsody deserves to win Best Picture at the 2019 Oscars? Did you watch Queen's opening performance? What did you think about it? If you enjoyed this article, please SHARE with your friends and family who love Queen and Bohemian Rhapsody!
Check out the iconic Queen performance at the opening of the 2019 Oscars below! What do you think of it compared to their famous Live Aid performance?