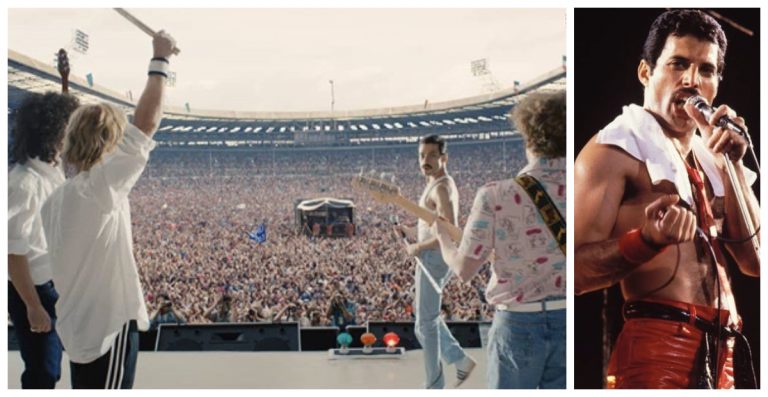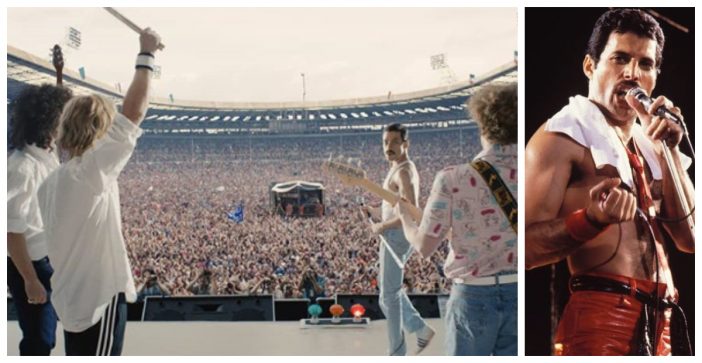 Bohemian Rhapsody, the movie about the legendary band Queen and dazzling vocalist Freddie Mercury, was recently announced. An official movie trailer now accompanies the release announcement, and it's incredible.
The biopic film is due to hit theaters November 2, 2018, and will star Mr. Robot actor Rami Malek as Freddie Mercury. Gwilym Lee, Ben Hardy and Joseph Mazzello will portray the other members of Queen. A shorter teaser was originally released in May, but this newer teaser gives a glimpse into the band members lives behind the scenes.
https://www.instagram.com/p/BlYXlQPHtD6/?tagged=freddiemercury
From the trailer release, the viewer can see their rise to fame with a pre-mustached Mercury, the strenuous recording for the movie title hit, and even an insight into Mercury's private life and sexuality. Mercury died in 1991 from an AIDS-related illness.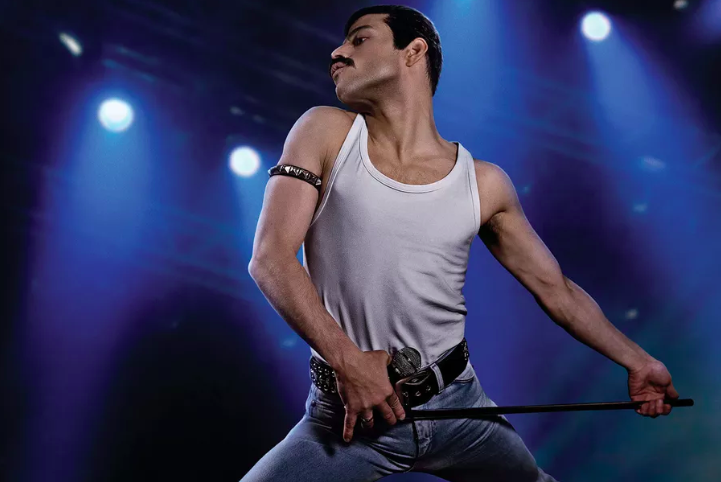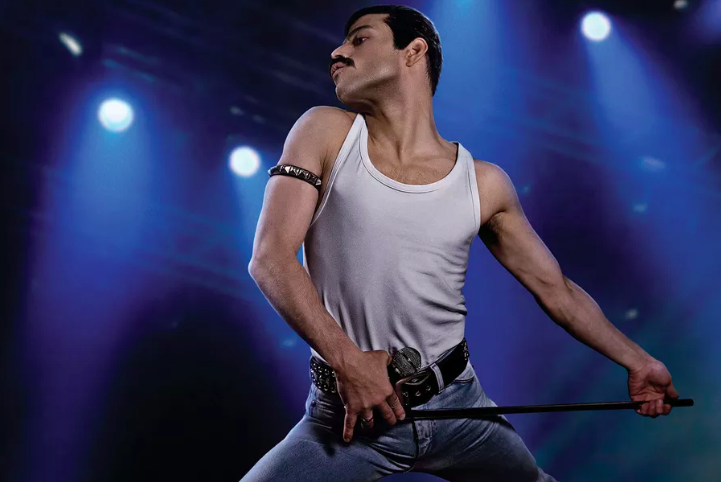 The style and appearance in the film nails it, all the way down to the bell bottoms and hairstyle of each respective member. The movie is being directed by Dexter Fletcher and the script was written by Academy Award nominee Anthony McCarten. The film is set to chronicle between the periods of the 1970's (the band's formation) and Queen's performance at Live AID in 1985. Actual Queen band members Brian May and Roger Taylor are producers on the film.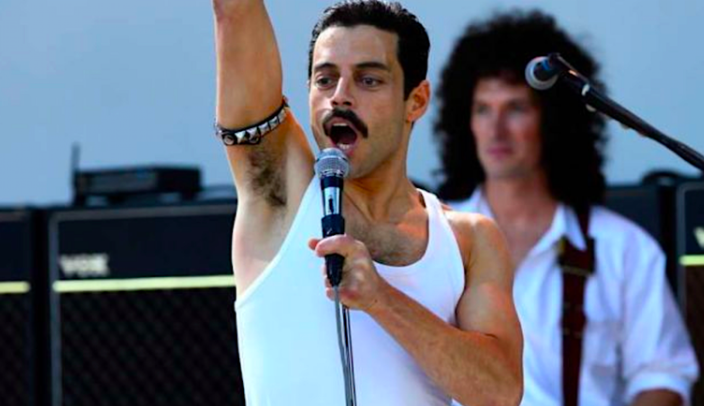 The Internet, as well as 20th Century Fox, can't believe how much Rami Malek resembles the late Mercury in full costume. They were among the first to share some photos from the set of the movie and it's definitely a blast from the past.
https://www.instagram.com/p/BiC4XHBgLvx/?utm_source=ig_embed
It almost looks way too real.
The very first photo of Malek in the Mercury get up were posted by Entertainment Weekly on what would have been the actual vocalist's 71st birthday. Malek did share his concerns about fronting the famous Mercury four-octave vocal range that presented quite the challenge for the actor and creative team alike.
https://www.instagram.com/p/BiC4c6pAxbu/?utm_source=ig_embed
Malek opened up to Entertainment Weekly with a statement, "We're going to use Freddie as much as possible and use myself as much as possible. I'm in Abbey Road [Studios] right now, if that should say anything to you. I'm not working on my acting."
Be sure to SHARE this article if you're excited about the Bohemian Rhapsody movie!