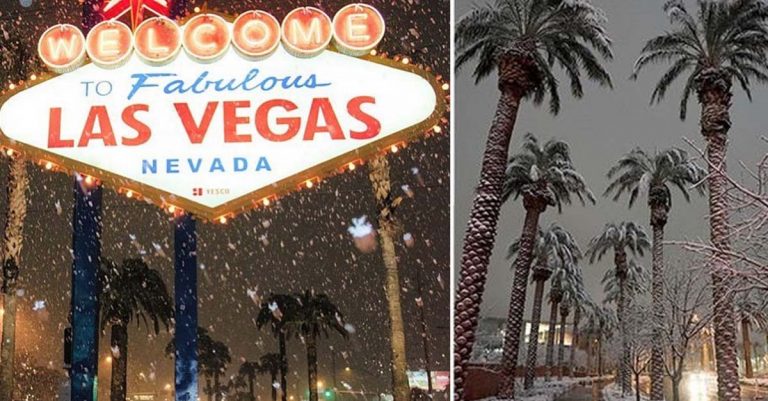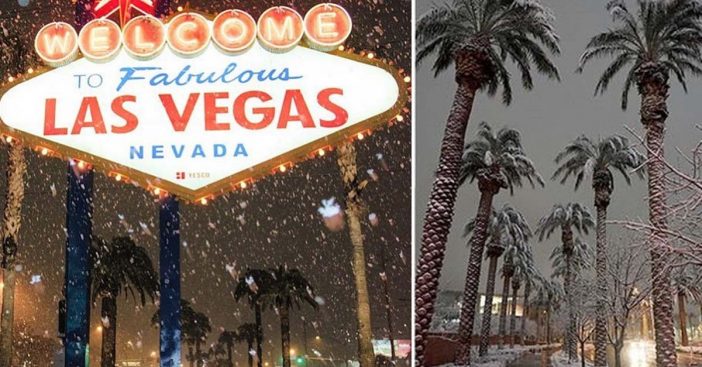 Las Vegas is known for its dry, warm climate. It is in the desert after all. However, this week Las Vegas was hit with snow! On Wednesday, they received half an inch and Thursday they received a little more snow. This is the first measurable snowfall since 2008.
Over a decade ago, Las Vegas got 3.6 inches of snow. This was crazy and people can't believe the city got snow once again. People who live in or near Las Vegas have been posting photos of the city with snow. Some people just outside of Las Vegas got 1-3 inches of snow. The Internet is going crazy for the pictures.
You Have To See Photos Of Las Vegas With Snow
https://www.instagram.com/p/BtundsLBb_x/
It is just so weird to see snow on the ground in the gambling city. Since the area is not used to snow, some of the streets got shut down. Reportedly, State Route 160 was closed until snow plows could show up. Unfortunately, over 2,600 people were also out of power for a while as well.
https://www.instagram.com/p/BuJ1XVLlQeB/
Tourists and citizens of Las Vegas alike were reportedly mesmerized by the falling snow. They headed outside to check out all of the city sights with snow on them. The light shooting from the Luxor looked incredible. Many lined up to take photos with the Las Vegas sign with snow surrounding it.
There Was Enough Snow To Build A Snowman
https://www.instagram.com/p/BuA-tv3ARSo/?utm_source=ig_embed
Some people were even able to make a snowman! People were posting photos with the hashtags #WinterInVegas or #VegasSnow. We love the photo of the famous Las Vegas sign and the ground covered in snow around the sign and palm trees. It is so unusual, but very interesting, to see snow next to palm trees!
https://www.instagram.com/p/BuJ6ArnnqKO/
A video also went viral that shared a 360-degree view of snow falling on the famous Las Vegas Strip. What do you think of these crazy photos and videos of snow in Vegas? It is pretty crazy to see unusual weather in certain states. We wonder how the residents feel. Perhaps they welcome this change or maybe they live in Nevada for a reason. Many people don't enjoy cold weather and snow.
If you enjoyed this article, please SHARE with your friends and family who don't believe that it recently snowed in Las Vegas! Show them proof!
Check out the 360-degree video of snow falling on the Las Vegas Strip that went viral on Twitter: 
Snow in #LasVegas #snow pic.twitter.com/C52gicMOCJ

— Cristen Drummond (@CristenDrummond) February 18, 2019