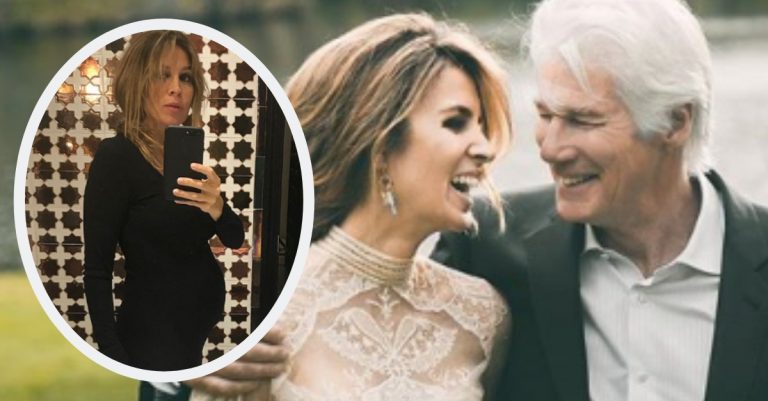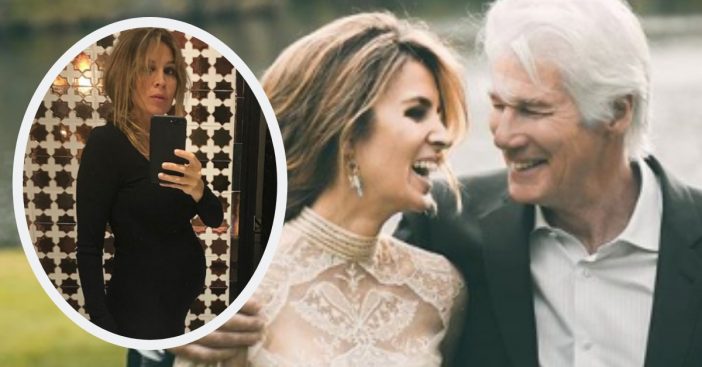 Now nearing his 70s, Richard Gere has become a new dad again as he and his wife, Alejandra Silva, have welcomed a baby boy into the world. Details on the name and birth date were not immediately provided. This is the first biological child of these two new parents, but both have children from previous marriages.
Gere has a son from his marriage to Carey Lowell and Silva has a son with her ex-husband, Govind Friedland. The two married just last year after having been together since 2014.
Silva had been documenting her pregnancy on her Instagram account leading up to the announced birth of their son. We reported several months ago that the couple had tied the knot during a private, Cinco de Mayo ceremony and chose to keep it small, intimate, and of course, unique. They even had Tibetan monks in attendance at the ceremony, which made sense since Gere is a Buddhist himself.
Silva converted to her husband's religion in 2015, saying, "I was born Catholic, but converted to Buddhism two years ago. I think it was already inside of me. I believe in reincarnation so that's why I think I was Buddhist before realizing it."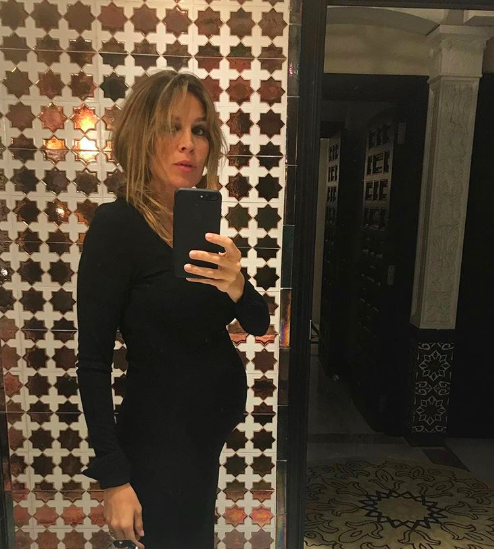 Richard Gere's relationship with Silva marks his third marriage. He was previously first married to Cindy Crawford from 1991 to 1995. They split and he married Carey Lowell, with whom he has his one son. Gere and Lowell split in 2013, but the divorce wasn't actually finalized until 2016. Silva is currently 35 years of age compared to Gere who is 69 years her senior.
Only 6 months ago, a Spanish gossip show called Sálvame Deluxe had broken the news that Silva was pregnant with Gere's child. At the time, Gere's publicist did not confirm nor deny the speculations. Well, we think we know the answer now!
While the two being together and having a child with their obvious age gap might be seen as unconventional, a close friend of Gere's has confirmed that he "has been much happier in this half of his life because he is settled, confident, and doing what he likes." It's certainly safe to say that we are extremely happy for this couple and wish them well on their brand new journey with a healthy baby boy!
We hope they confirm a name, birth date, and photos sometime soon.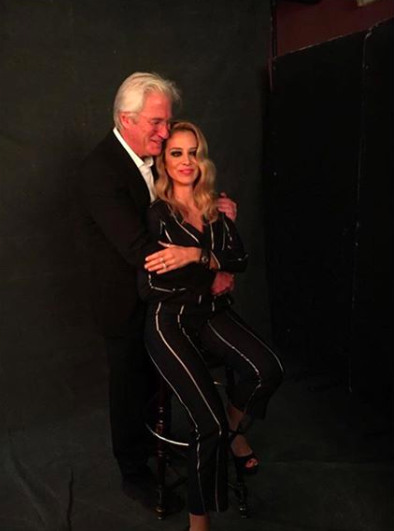 Be sure to SHARE this article with well wishes towards the Gere family during this happy time!
Check out the news coverage on this developing story below: