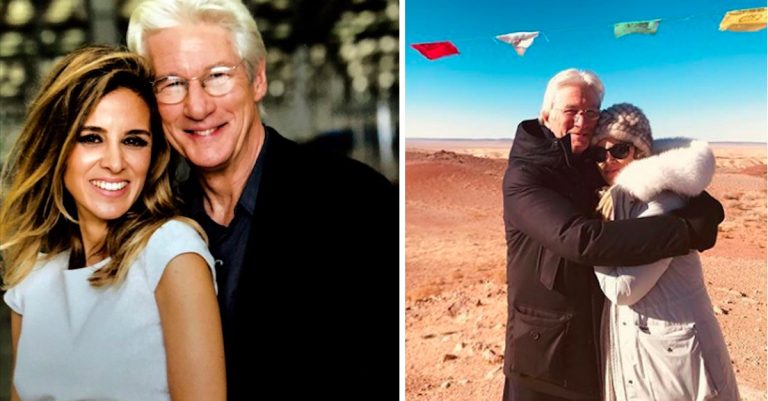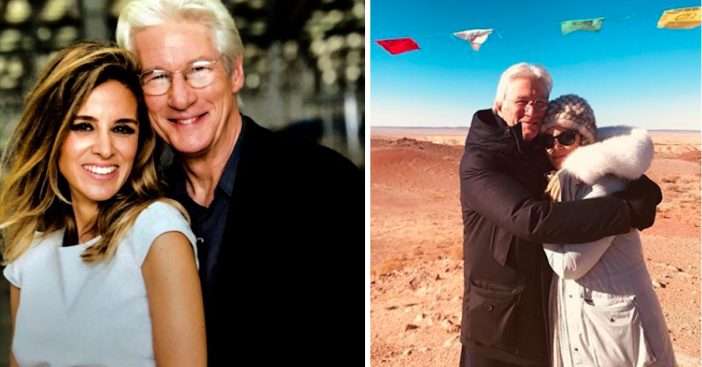 Richard Gere and his new wife Alejandra Silva know how to keep the party going! The two tied the knot "weeks and weeks ago," according to an insider source for People. The news of their wedding first broke on April 23, 2018, but that doesn't mean Richard and Alejandra are done celebrating.
Over the weekend, the newlyweds threw a themed wedding party and I'm pretty sad I didn't get an invitation. The bash looked like it was extra festive and it was even celebrated on Cinco de Mayo!
https://www.instagram.com/p/BbrnuFQlG_V/?taken-by=alejandra_silva__
The couple originally wed in a civil ceremony, so, this party was a way for them to celebrate with their close friends and family. Rather than have your typical big, gaudy ceremony, these two chose something less traditional and very unique. Apparently, they even had Tibetan monks in attendance.
Richard Gere is a Buddhist, so the monk guests make sense. His wife converted shortly after they began dating in 2014.
https://www.instagram.com/p/BcJ2Kd5lrq7/?taken-by=alejandra_silva__
Alejandra told Spain's ABC newspaper in 2015:
"I was born Catholic, but converted to Buddhism two years ago. I think it was already inside of me. I believe in reincarnation so that's why I think I was Buddhist before realizing it."
The party took place at Richard's Pound Ridge, New York estate. Actress Saundra Santiago and Bette Sussman performed at the party. Some assuredly delicious meals were made by chef Eric Ripert for the party guests.
https://www.instagram.com/p/BiZ3OaTg4cg/?taken-by=alejandra_silva__
This is Richard Gere's third marriage. He was previously married to Cindy Crawford, from 1991 to 1995. After their split, he married Carey Lowell, whom he has his only child with, 17-year-old son Homer. The couple split in 2013 and had quite a contentious divorce, which wasn't finalized until 2016. This is Alejandra's second marriage, she was previously tied to Govind Friedland, whom she welcomed a son with back in 2012.
Congrats to the happy couple! They sure look like they know how to throw a fun party.
H/T: People